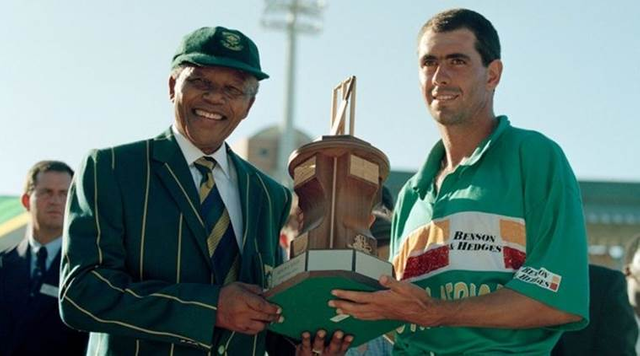 Photo Credit: https://indianexpress.com/article/sports/cricket/hansie-cronje-death-match-fixing-allan-donald-dale-stey
I am a cricket fan of note and I love cricket - the one day game, twenty-20, 3-day and actually my favorite - the 5 day game:Test Cricket.
So this brings me to a tragic story of our national cricket captain that lost his way. As National heroes go, Hansie Cronje was big! He was bigger than life and a role-model of note. He had a great personality and a fighting-spirit that everyone admired! To this day, one of South Africa's most successful one-day captains...
How does this National Hero become a Zero? Follow this tragic story @sea-cottage
As a tribute to probably one of South Africa's greatest cricketers, I place the following YouTube video:
Video Credit: YouTube
How does this National Hero become a Zero? Follow this tragic story @sea-cottage