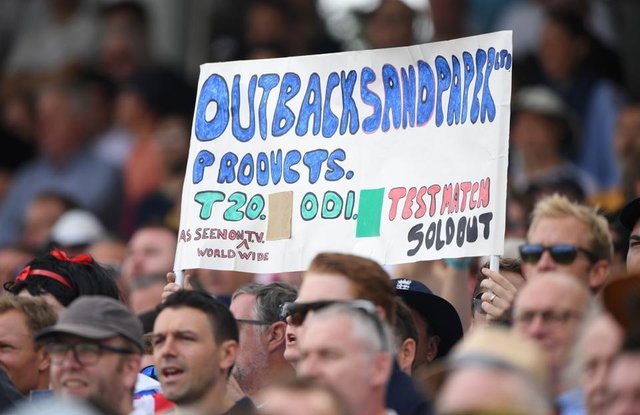 source
Never going away as this banner was seen this week at the First Ashes test.A section of the crowd was holding bits of sand paper when Warner and Bancroft came to bat.
When I look at the Australian Cricket team today the arrogance that they once had has disappeared. I say that in a good way as there is nothing wrong with a little arrogance. The team had too much of it and they were losing and it was effecting certain players. David Warner had come off the rails and nothing was done. Clips of him having altercations on social media with other players didn't help his cause and he should have been sent home earlier than they did.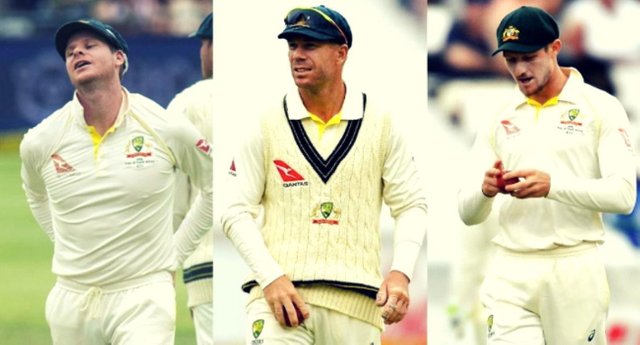 source
When the Bancroft incident happened with the sand paper in his pocket as he was using it to alter the condition of the ball the team wasn't very well liked. Warner had influenced a youngster on tour to break the rules. I blame Darren Lehmann for the entire episode and the poor showing of the team. He was the coach and manager at the time and he should never have been in that position. he had installed a win at all costs mentality into a team that was losing and they got desperate. Coach yes, but not a manager. He thought he was the dogs bollocks and he encouraged them to go in a direction they shouldn't have. He needed to be more aware and know what was happening.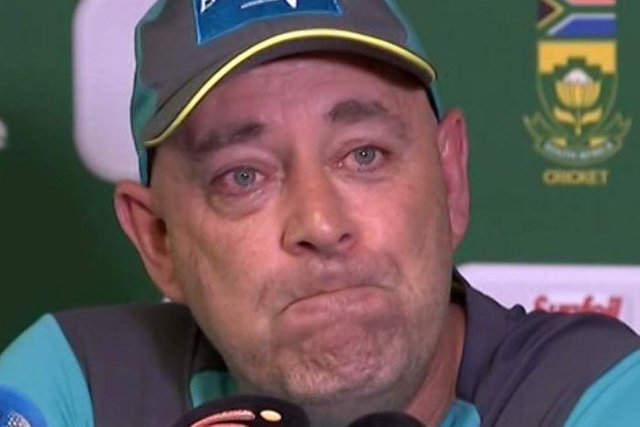 source
Too late as Lehmann steps down before he was fired.
The team and management denied something that was seen on international television and would have been a lot easier if they had come clean and punished those involved. Think back to when Michael Atherton was caught doing something similar in 1994. He had dirt in his pocket and his reasoning was to keep his hands sweat free. Ray Illingworth the England team manager stepped in and fined him 2000 pounds and the case was closed. Had Lehmann done the same thing I think Smith would have got off scot free, but being the captain and not speaking out soon enough got canned along with Warner.
This is where the arrogance was ruling the brain and this should have happened immediately along with an apology. Sometimes owning up to something and being truthful actually works and people respect that more than a false truth.
I bought this story up as I have been watching Steve smith over the course of the first ashes test and what he has achieved has been remarkable. Two centuries in the match and a possible Australian victory tomorrow. The side has missed him and this being his first test back is a great achievement. I just think he was mismanaged before and made some wrong decisions that he shouldn't have.