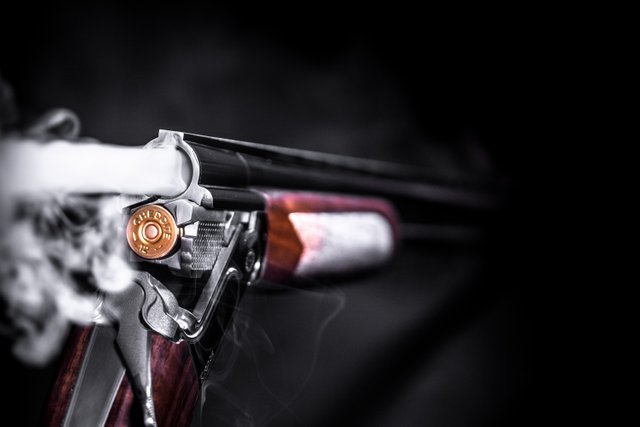 If you are already in the gun or firearms business, then you already understand how challenging it may be when it comes to online credit card payment for gun sales. Gun dealers are faced with multiple challenges due to the controversial social and political nature of the business. Thus, selling of firearms is considered a high-risk business that many credit card processors would baulk at facilitating.  
Reputations
Moreover, most of the leading credit card processors have blacklisted online gun dealing businesses due to fear of being known as "gun friendly" processors. Why do you face enormous challenges in an online gun business? It is because you need a processor that offers high-risk merchant account to process your payments. In an e-commerce perspective, a company with a high risk means that it has a lot of potential for chargebacks or fraud or involve the sale of age-restricted items.  Despite the risky nature of online gun business, we still have processors in full compliance to the firearm regulation laws which will offer you online credit card payment and processing services. According to statistics, in every 100 civilian Americans, there are 120 guns in their possession, translating to 393,347,000 firearms privately owned. Global armed forces are in control of 133,000,000 firearms. According to smallarmsurvey.org, US civilians own 46% of worldwide civilian-held firearms. This astonishingly large figure of the civilian-held guns justifies getting in on the act of firearm sales.  A firearms retailer needs the best processor that can handle credit card payment for your online arms retail. Below are some of the merchant payment processing companies to check out in 2019. 
e- Merchant Broker (EMB)
It is a California-based company with its headquarters in Los Angeles. This company offers different kinds of contract terms depending on the business level of risk. Moreover, since the day it was founded, EMB has never received more than 10 customer complain.  e -Merchant Broker has an average rating of 'A+' with better business bureau (BBB) due to their well-skilled staff and their competent customer service department. Despite being customers oriented, e-Merchant Broker charges relatively high fees (4% + $0.25 keyed in rate and 3.0 %+$ 0.5 swiped rate) compounded with tiers that make it very costly for merchants (when you think of the huge number of firearms ales – eMB must be turning a huge profit).  Their advantages include free account set up and application, no yearly fees, and good sales practices. However, Tiered prices turn out to be expensive, early termination fees of up to $595.00 and long term contracts with automatic renewal. 
Payline Data 
It is a rapidly growing Chicago-based merchant account provider that offers support to both in-store and online firearms vending. Payline specializes in providing card processing for the sale of guns and other firearms. Moreover, they provide additional services such as online payment gateway, point of sale (POS) equipment, virtual terminal, QuickBooks integration, and advanced merchant cash.  The company charges $ 43.00 to $ 298.00 equipment cost, $10.00 monthly fee, gateway fee $10.00, and interchange of +0.3%+$0.20. It also provides customized pricing for its firearm merchants according to the nature of the merchant-specific business.  Payline has a good reputation for its fair rate disclosure and high quality customer services. The commendable services by Payline have earned them a positive score of "A+" by the better business bureau, and "A" for the minimum customer complain of only two customers in three years. 
Payment Cloud
It is a merchant processing account provider based in California with its headquarters in Hood lands Hills. Payment Cloud is specialized in credit card processing for high-risk businesses. Also, it is a reseller of electronic merchant system. The main products and services offered by the company include; the point of sale solution, online gateway, mobile phones swipers, virtual terminal, EMV-compatible terminals, and cash advances.  The features of Payment Cloud make it suitable for online firearm sales. However, the better business bureau does not have a profile for a Payment Cloud, but CPO awarded it "A." Besides, the company partners with multiple banks which are not listed on its website.  In terms of engagement, Payment Cloud offers a contract of different lengths depending on the nature of the business without charging an early termination fee that makes it suitable for even small business. However, the main disadvantage is that the company does not openly advertise the payment rate. 
Pinpoint Payments
Pinpoint Payments is a merchant account processor that deals with both low and high-risk business transactions. Finding an alternative to PayPal and Stripe is not easy for high-risk businesses. Due to its vast technological advancement, they also safely provide the online gun retailers with an infrastructure through which they can sell securely to their clients.  Every business is treated equally with a reliable credit card processing solution. Additionally, the company offers online merchant processing services as well as in-store POS services.  They provide business deals on the point of sale equipment, compatible card readers, online invoicing. The main advantages associated with this payment processing company is that they have robust automated chargeback detection as well as an excellent customer support team. 
Host Merchant Services
Newark Delaware based account provider that serves diverse business types. The company terms of engagement involve a month to month contract with no early termination fee, also Host Merchant Services enjoys an excellent reputation due to their good rating of "A" by the better business bureau and has received less than ten public complain.  Also, the company hires host merchant services who work independently as sale representatives. Host Merchant Services require you to pay a monthly fee of $14.99, gateway fee of $5.00 per month and an annual fee of $24.00. They also offer interchange-plus prices with no early cancellation fee 
Conclusion
To remain relevant in online firearm trade, you need to choose the best merchant account provider to process your payments. As much as online firearms trader faces a lot of challenges due to regards of being a high-risk business, it can be handled just as other online merchant businesses with a extra security measures to minimize the occurrence of multiple charge backs.