Have a nice day! Again today is Friday and we go to the fair. This time there were a lot of paintings: copies of works by famous artists, various reproductions and paintings by young artists of Kuban.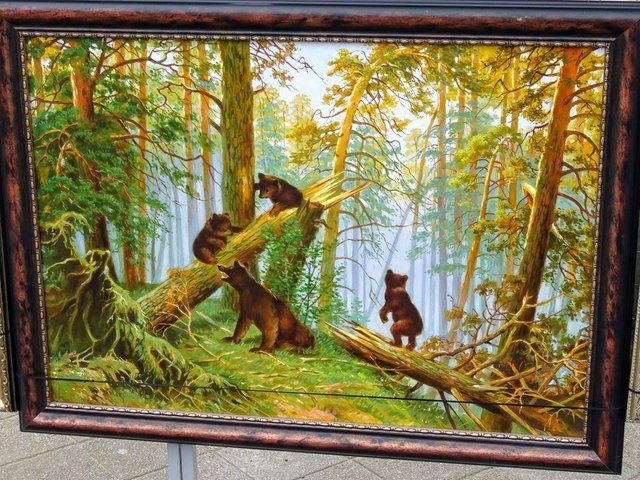 My attention was immediately drawn to this still life with watermelon.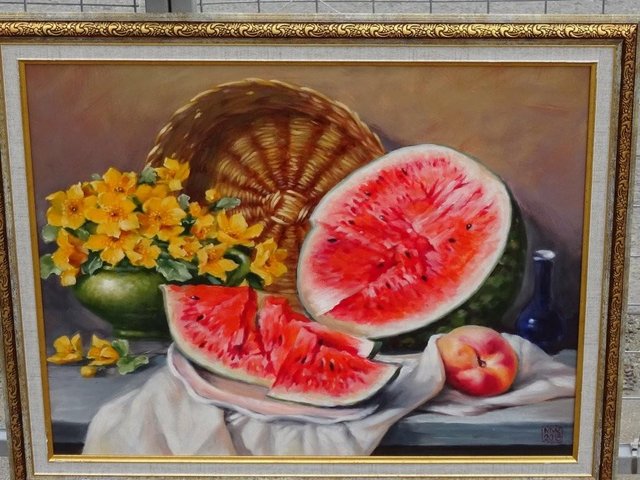 Immediately wanted to try this sweet juicy and delicious berry.
There were many seascapes.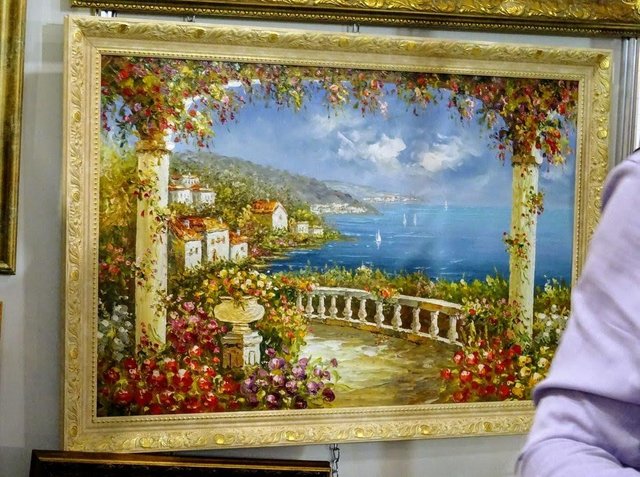 I like the marine art in the works of Aivazovsky, and you like seascapes?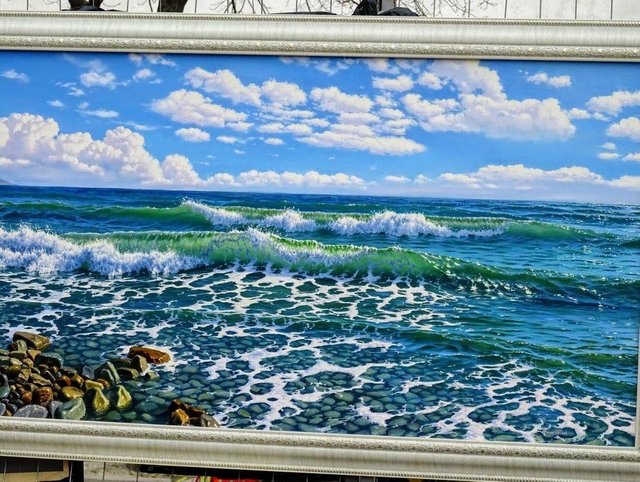 Each picture or reproduction aroused interest among the guests of this fair. There were flowers and animals, portraits and landscapes...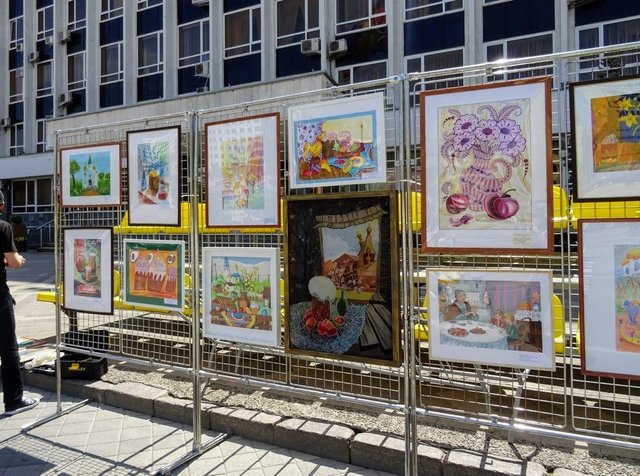 It was interesting to look at all this, to understand the intricacies and secrets of the artist's profession. Trace the perspective line of the horizon, the play of light and shadow, volume and image rendering.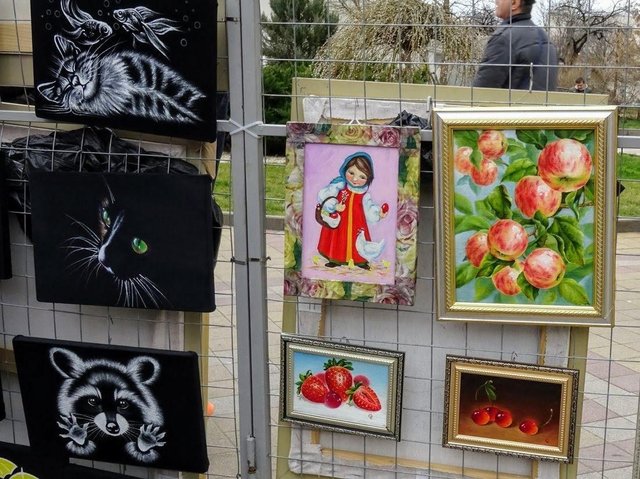 I have long wanted to learn how to draw, so I decided during the holidays to do this business closely. I will soon show you the fruits of my "labors" :-)
In the meantime, let's admire the works of these masters of painting.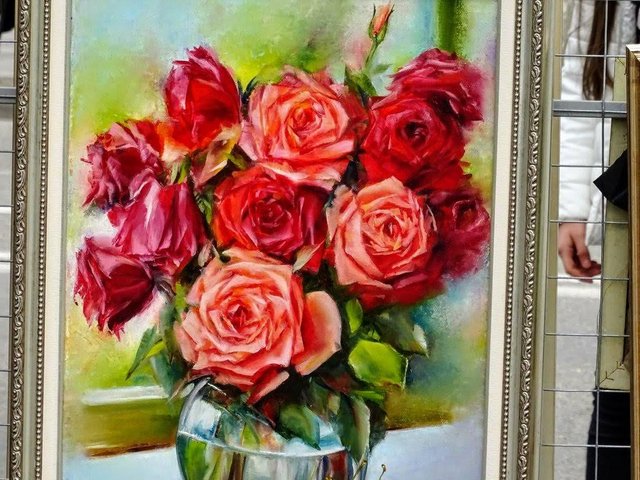 The roses in this picture look real, don't they?
I saw some works of art school students. They made their paintings already on various objects or Souvenirs. It turned out in General not bad.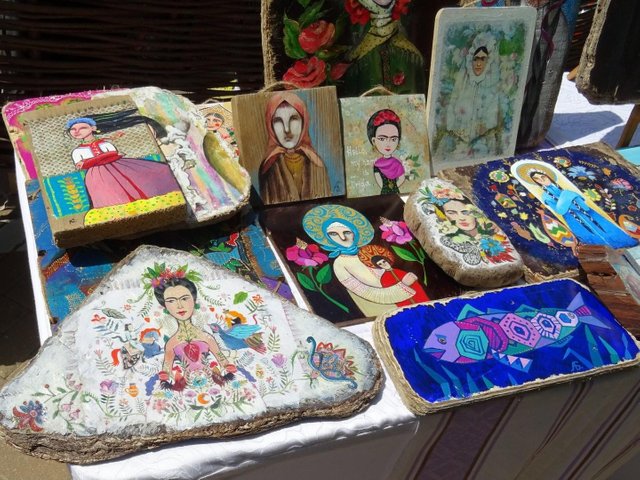 And even met and now this. However, this is not so much a picture as a good blanket or carpet on the wall, a kind of picture panel for the interior, for example, a children's room :-)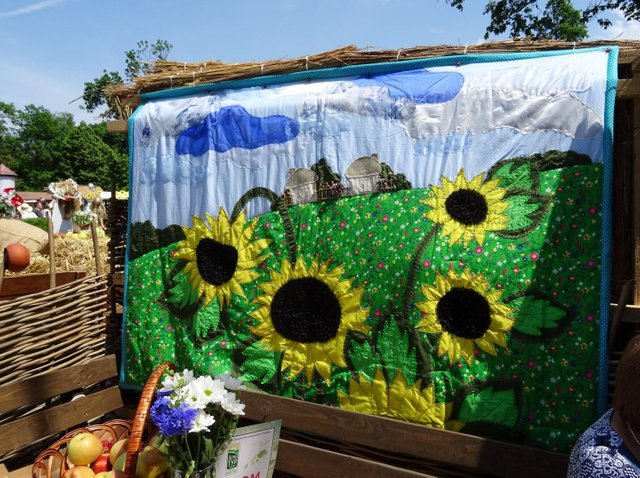 Every time I meet here a variety of things.
Do you like to attend such events in your city?
Have a wonderful Friday everyone and if you have some interesting market-related photos, go ahead and submit them in the #MarketFriday tag and link to your article in the Express post by @dswigle.
Everyone could pick up something on the taste and color. No one left without shopping.
But now, as always the flowers.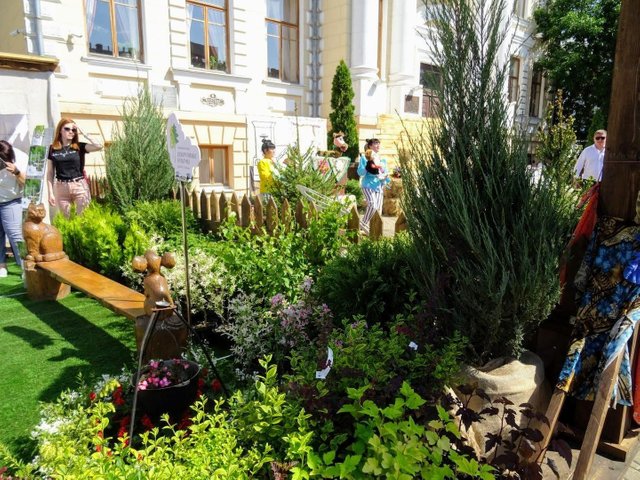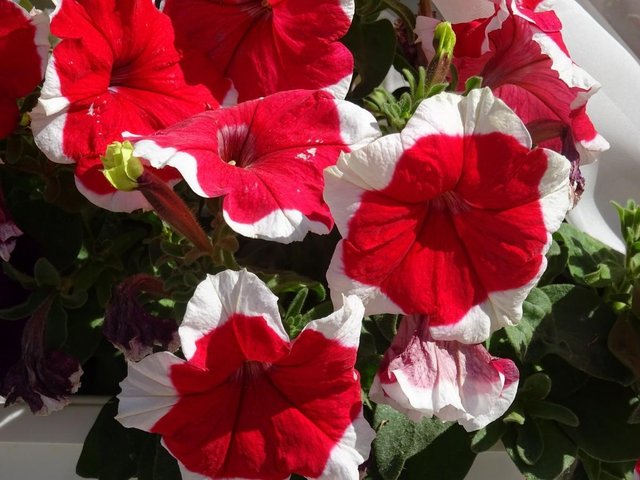 ---
Thank you for Your attention and visit. I appreciate Your feedback and comments. I wish you luck and have a nice day!
Best wishes,