Ang Mundo at Ang Sansinukob
The Earth and the Universe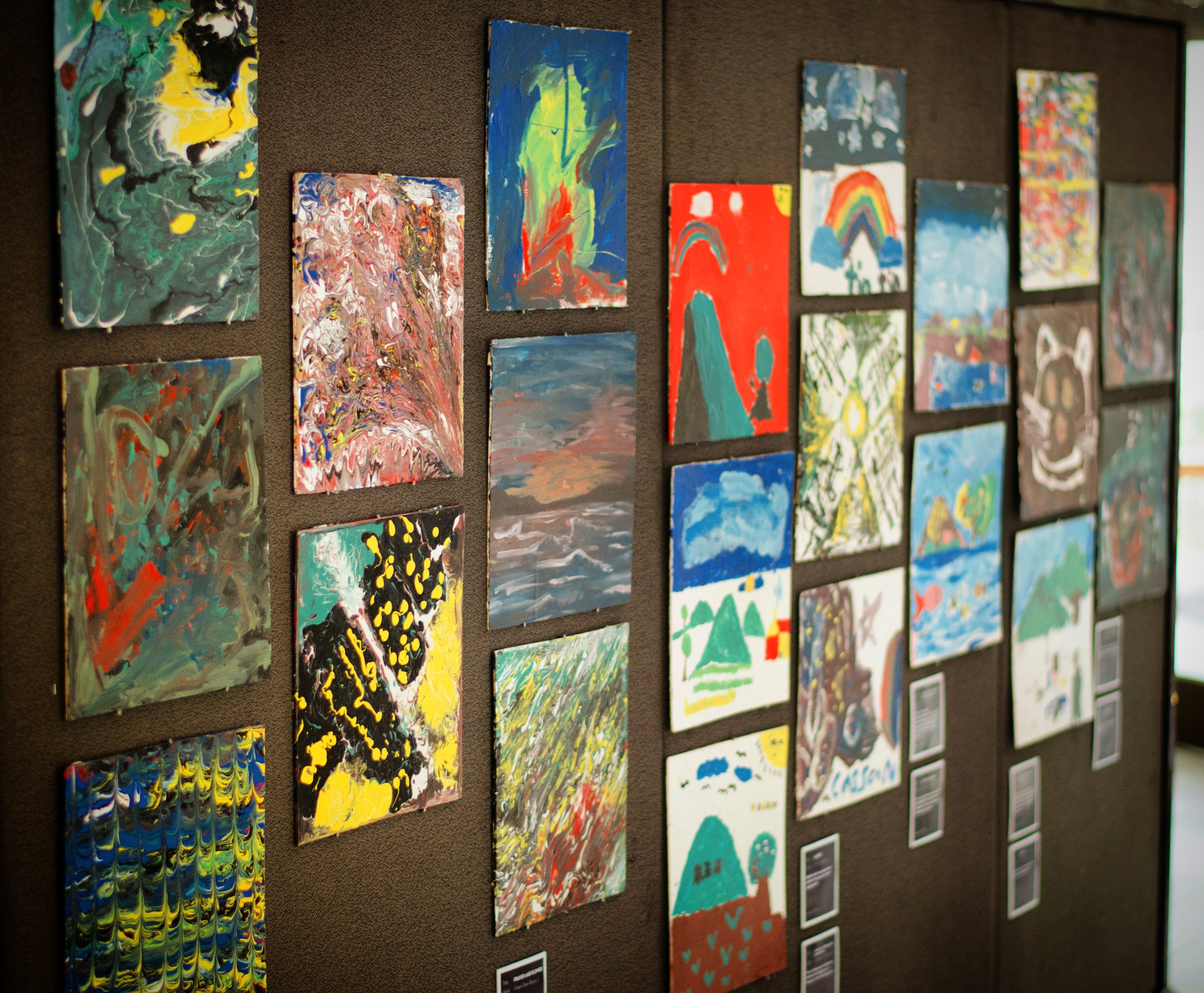 Last Sunday, August 26, 2018 was the most exciting day at Creative Street.
It's our first ever art exhibit showcasing and starring the paintings of our students at Rizal Park. The said exhibit will run til September at the Orchidarium, Rizal Park every Saturday !

Creative Street also held a Baybayin Workshop led by Genesis and Joshua. Baybayin is one of the ancient and widespread writing system of the Filipinos before the colonialization. Just this August, it is declared as the National Writing System of the Philippines.
Creative Street taught the Modern way of writing this script.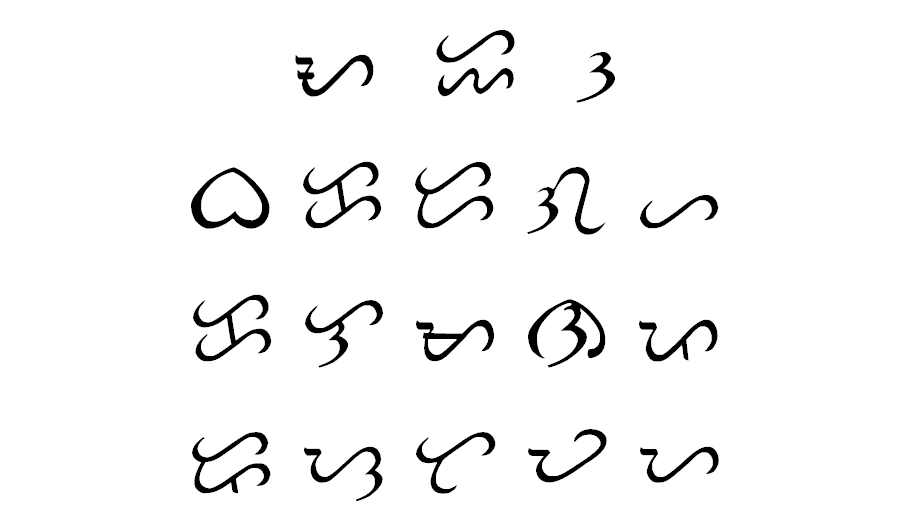 Baybayin has only 18 characters with principles of how should it is written. It's easy if you take a closer look.
(I'll write a blog on how to write using Baybayin Script soon ! )
In partnership with NPDC together with ate Michelle and Kuya Red , these Baybayin scripts were printed on cloths and shirts using Silk Screen printing.

BACK TO THE MAIN STAR!!!
With the theme The Earth and the Universe, each children showed how the was the world created by God based on Genesis (Bible's Creation). Many of them chooses to paint the trees and animals, many also made an abstract interpretation of what they listened to.
---
| Day Creation | *** |
| --- | --- |
| Day 1 | Day and Night |
| Day 2 | Sky |
| Day 3 | Land and Sea, The Vegetation, Plants and Trees |
| Day 4 | Sun, Moon and Stars |
| Day 5 | Winged creatures and Underwater animals |
| Day 6 | The First Humans and Land Animals |
READ MORE HERE:
---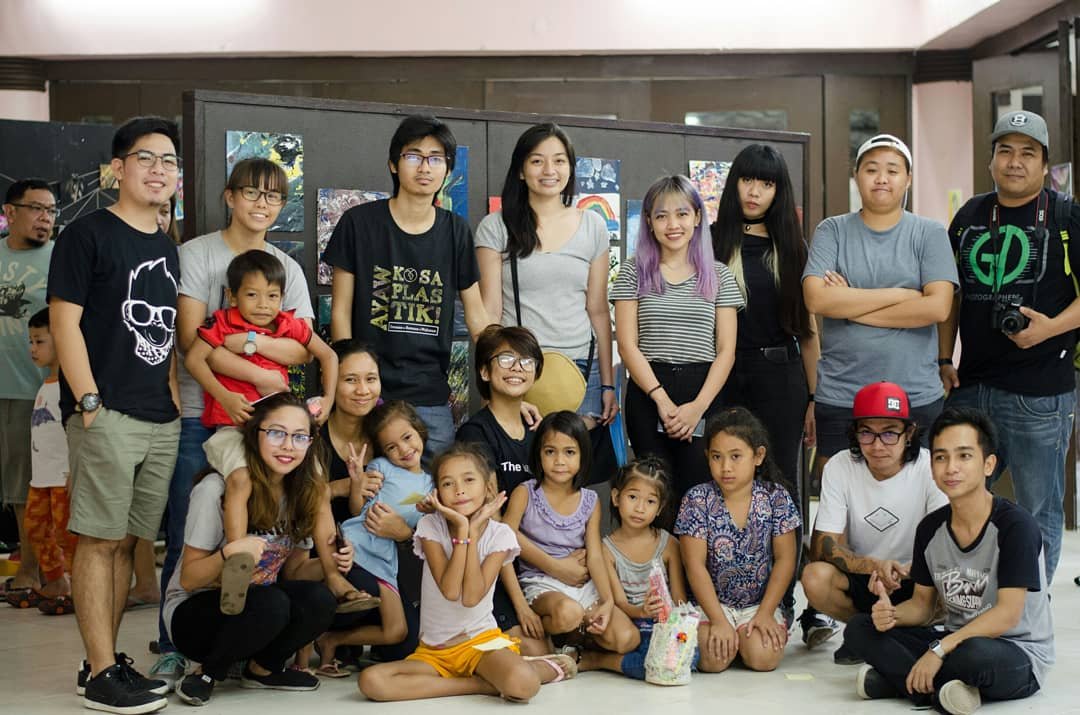 These kids inspire not only there co-children but the people who visited their artworks.
Many people wondered who made this and that!
What's more heart melting to hear are these lines:
"Tignan mo yung paintings natin dun oh"
They were so proud!
And they deserved to be recognized. Our youngest artist is 3 years old ! Her parents did not expect to see the outcome of her painting.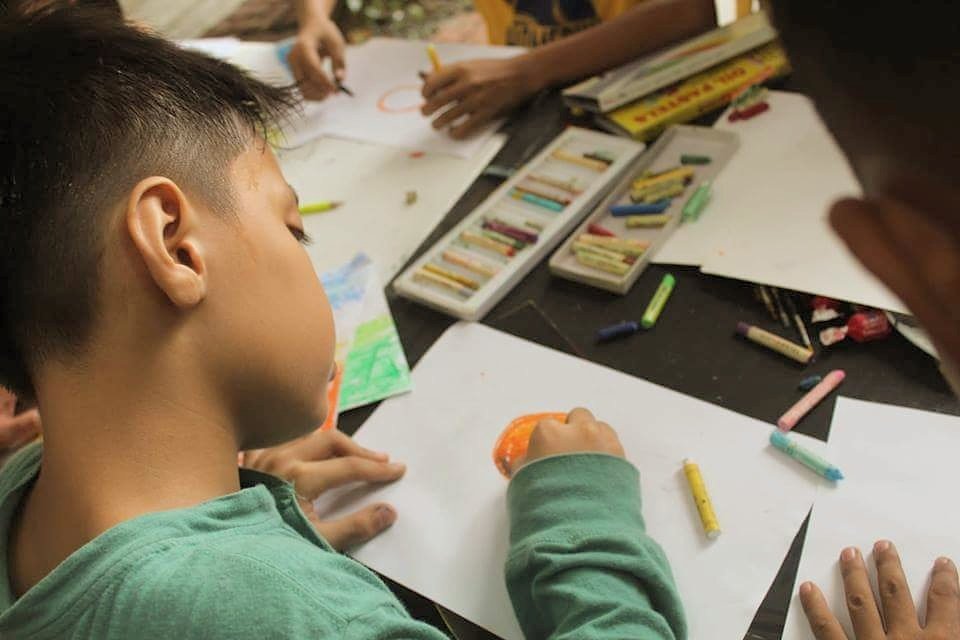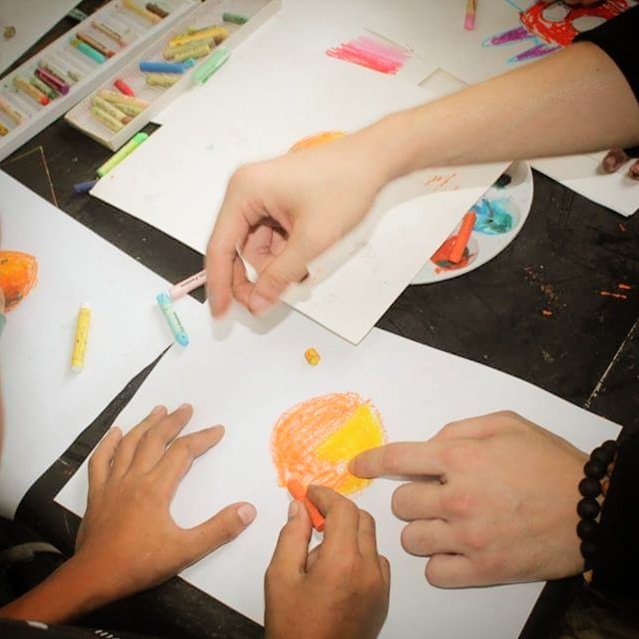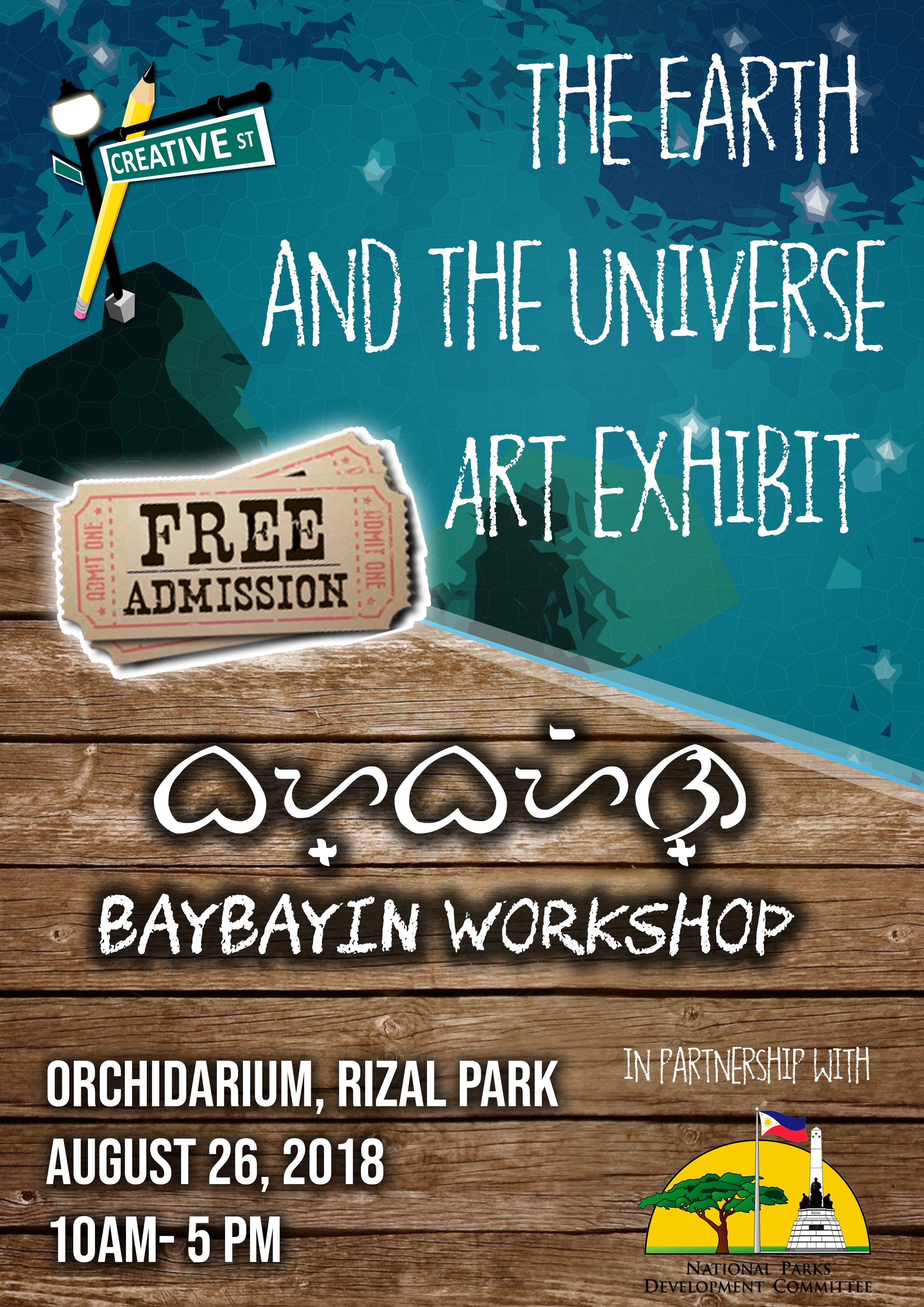 Banner for the event
GALLERY :





BAYBAYIN WORKSHOP AND SILK SCREEN PRINTING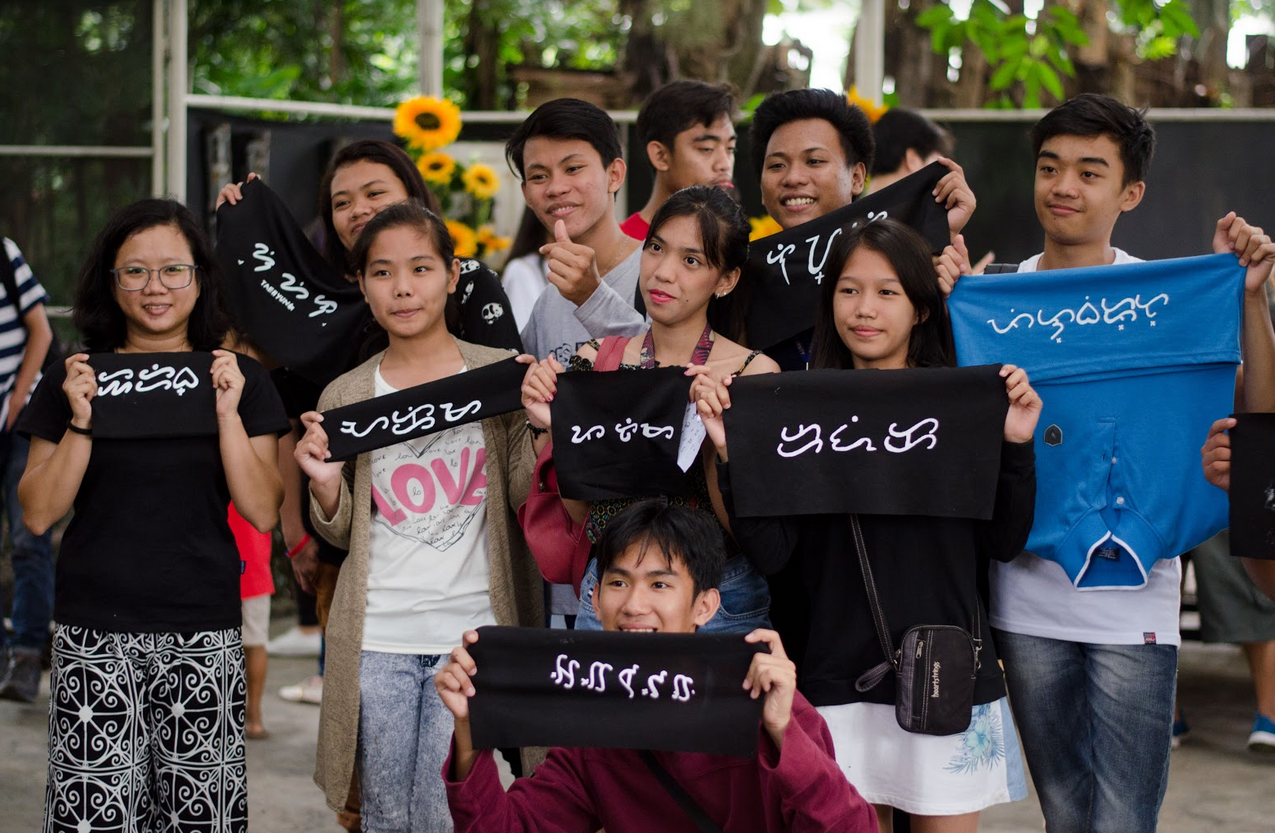 Again, we won't stop giving thanks to the ones who supported us financially, morally and physically. Many thanks to @pennsif and @adollaraday for their continuous support to Creative Street Advocacy. To @deveerei, @immarojas, @bayanihan, @surpassinggoogle and many many many more steemians.
To all the volunteers and donors, Thank you so much.
"Maraming Salamat"