ahem HAPPYYYYYYYYYYYYYY BIRDTHDAYYYYYYYYY TOOOOOOOOO @niekaori! Yep her birthday is couple of days apart from mine!(Hers is on the 15th which is today) We both August babies or I guess August neneks to be more precise since we old//no Also I know the title say Nikki which is what she's usual called, but I myself usual call her Kaneki or nenek so I shall refer to her as so for the rest of this post because she is my older sis grandma potato///no
So I don't have to explain what UTAU is again for like the 800th time, right? My last post already gave a brief description of what is so I think I peeps would be tired of me saying it everytime I make a post relating to it. Anyway, my bday gift for her is a cover of the song Sunflower by Post Malone & Swae Lee(This whole time... I kept seeing that name as Swan Lee and I'm so sorry) I used her UTAU/OC, Micro for the cover~

It was a bit difficult to make her sing english but ah well, I hope she sounds at least decent! This is probably one of my fave soundtracks in the spiderverse movie and for those who haven't watched the movie, please watch it! It's on Netflix so there's that(Is this cover secretly just me trying to get more peeps to watch Spiderverse: A conspiracy theory by no one) Got a lyric wrong in my cover though
tear
one of them is suppose to be "You're a sunflower" but Micro sang "You're the sunflower" instead and I realized it when I had already mixed the vocals and I had no memory of what effects I used. That and it's a small mistake so I hope it didn't ruin the listening experience
Okay time for some progress shots of the art in the cover song vid! Art is on my fb page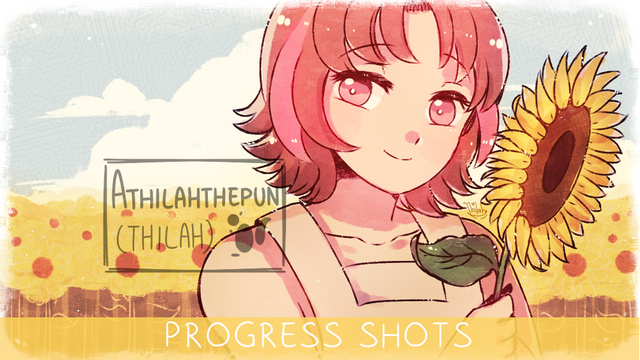 I tried going for that light faded kind of looking art if that makes sense- Damn, I really wish I knew the terms instead of just saying the closes thing to describe it and hope that peeps understand what I'm trying to say. But hmm it isn't as light as faded as I originally was gonna make it because well...it looked too light and faded which is ironic since that's what I was gonna go for. Still liked how it turned out so it's fine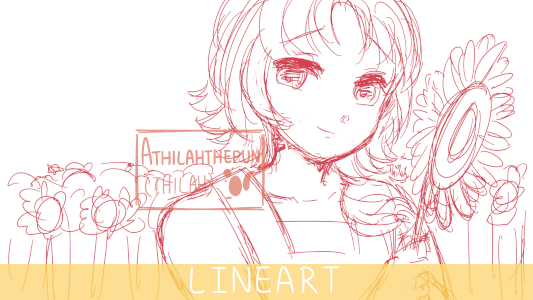 Had a bit of difficulty when I tried to start sketching. I think I had to sketch Micro's head about 3 time till I was satisfied with how it looked. After that, working on the art was pretty much smooth sailing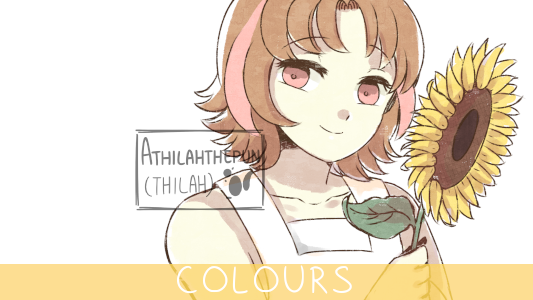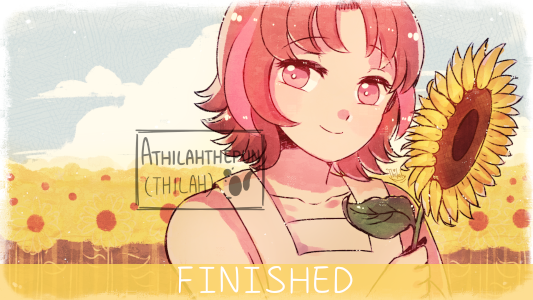 Art is done~
Oh yeah! Kaneki made I gift for my bday too! It's an UTAU cover as well but my UTAU, Ziya! You can check it out here:

I love it so much aaahhhh thank you nenek for the gift!!! The art of Ziya in the vid is in nenek's
dA
Thank you to the peeps that wished me and even drew me something too!!!
If possible please consider to take some time in heading over to @niekaori's profile or other social media to wish her a happy bday! She's a great person who deserves a great bday~
And that's it for the post! Posting it earlier than usual because gonna head out with my siblings for dinner and it gives a bit of time for peeps to wish happy bday to nenek on the day if their timezone is the same as Malaysia(but there's nothing wrong with a late wish either! Better late than never). So thanks for checking out my post and goodnight~