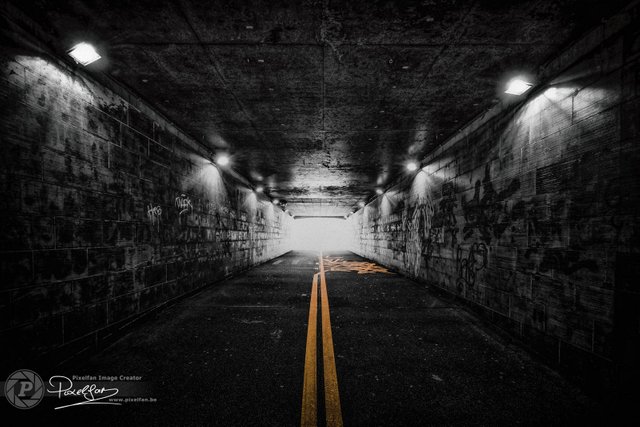 Well, we're not there yet… but there may be a solution in sight, or, like in the picture, a light at the end of the tunnel! 😉
Yesterday I couldn't log in on steemit. Even worse… impossible to use the api.steemit.com node at all… You know, the node you need for steemit.com, but also for steemworld or… for every action involving steemconnect… Needless to say I was pretty much cut-off of the blockchain…
After a day trying to find the cause, a lot of frustrations and no result at all, it had the idea to contact @asgarth, the co-founder of steempeak… and he was the first to point me in the right direction!
It seems the problem is due to my router or ISP! A network problem… When I use my phone as a hotspot for my PC, everything works fine!
So, right now I'm waiting for a new router. Hopefully that will solve the problem for once and for good and you all soon will have to live with my postings again 😉
But I also want to take the opportunity of this post to send a big big THANK YOU to @asgarth. You just rock man. We never spoke before and just after 1 question on discord you immediately took the time to help me!
I could only wish there were more people like you on steem!
---
You liked this post?
Right you are 😉
Just follow me here on steemit ( @pixelfan ) to make sure you don't miss any new work. As you can see from my results on steemitboard, I do spend a lot of time here…
BTW: I will not ask you to upvote my posts… deep down inside you know you have to 😉
Curious to see my other work?
Although I spend most of my time on steemit, you can also find me in other places… just take your pick…






This post uses the tag #cc from @commentcoin and, if their bot works, you get 1 CC when you write a (very nice 😉) comment. Enjoy!