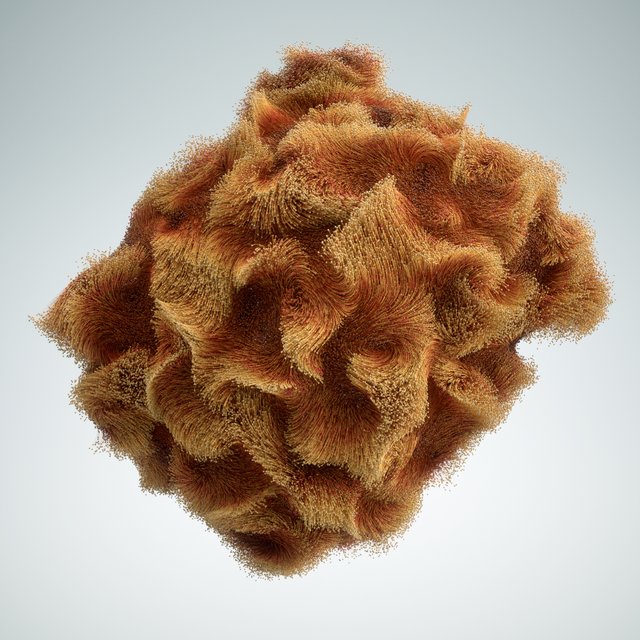 It's been a minute. Almost one full week since my last post. I've been pretty busy over the past few days with visiting family and some family events. Took some time today to make something. Didn't really start with much of a plan, just playing with some particle stuff.
One thing I discovered recently was how to color particle trails along their length. Ends up with a pretty interesting look, sort of reminds me of dog hair or something. Or girls with their hair colored and the roots are showing.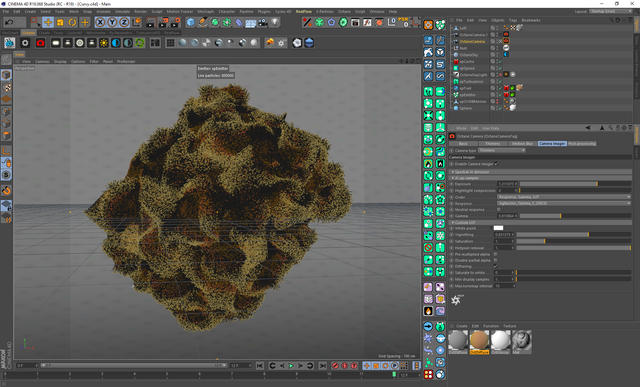 This was a bit annoying to work with as the scene became ridiculously slow because of the amount of particles which were 800k. Plus the trails it ends up crawling at just about every step of the process.
Anyway, that's my humble offering for today. I've got new guests that I need to go entertain so I need to come out of my hole. I'll try to shill Steem to them :D
See you all in the next post!