Yesterday was "National Honey Bee" day. To be honest, until yesterday I didn't even know such a thing existed so today I was determined to try to get a shot of a honey bee in action. They are hard to shoot as they move so much and getting focus and a relatively good point of view can be insanely tricky. However, I managed to get this shot which I'm pretty happy with. I would much prefer one of my usual portrait style shots but they just don't sit still. I guess that's why they are busy bees!!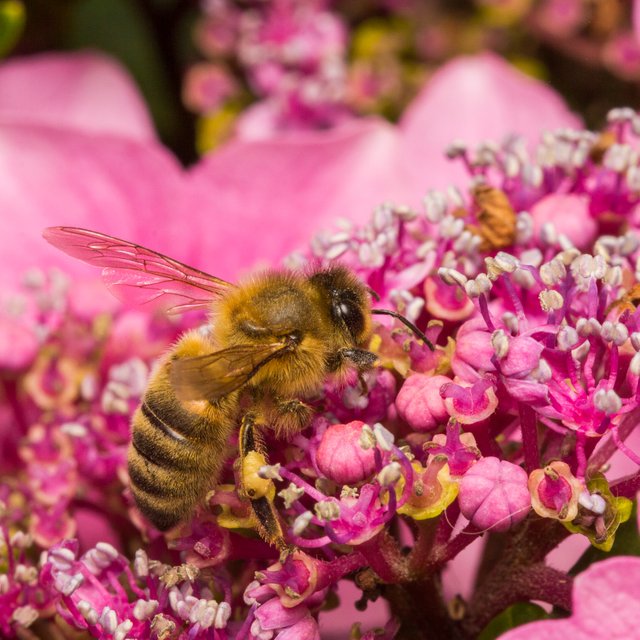 Love that large lump of pollen on the leg.
Flies do sit still though, and here's one in my usual style.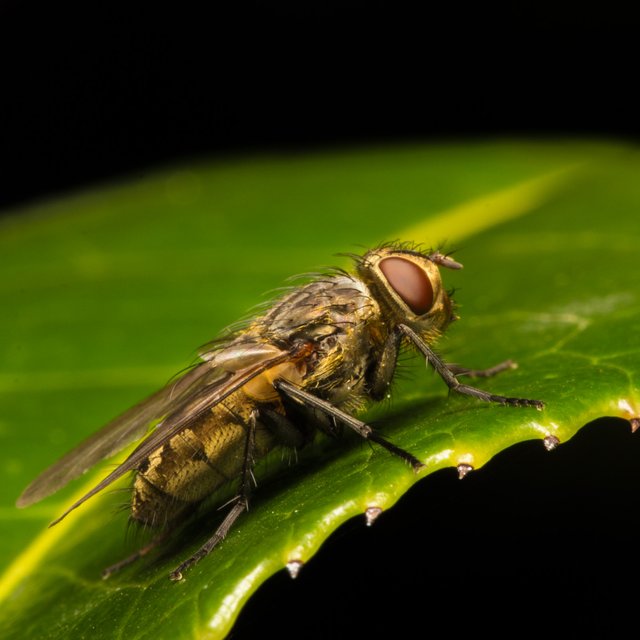 I think flies are amazing, probably my favourite macro subject at the moment.
Hopefully more to come soon. I am thinking about trying out some night-time macro shots but need to work out a good way to approach it.
Thanks for looking
Mark