Hi guys
I spent a bit more time in the home studio, this time with some cut flowers that the wife bought from the florist. This Lisianthus grandiflorum stood out with its white petals and purple tips. Perfect for a bit of high key practice.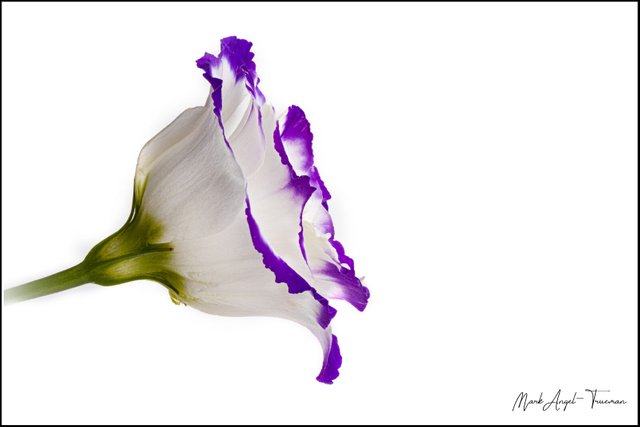 I completely forgot to take a studio behind the scenes shot. I used my octagon softbox to the front and right above the flower with the snoot behind the flower as a backlight to see if it brought out some texture. Seemed to work well on the top part of the stem but not so well on the petals. You can still see quite a bit of texture there though so I am pretty happy with the outcome. Also, of course, a white background and a bit of white paper underneath for fill light from below.
Here is a diagram created on Lighting Diagrams. It's a really clever tool for just laying out various lighting equipment for diagrammatical purposes.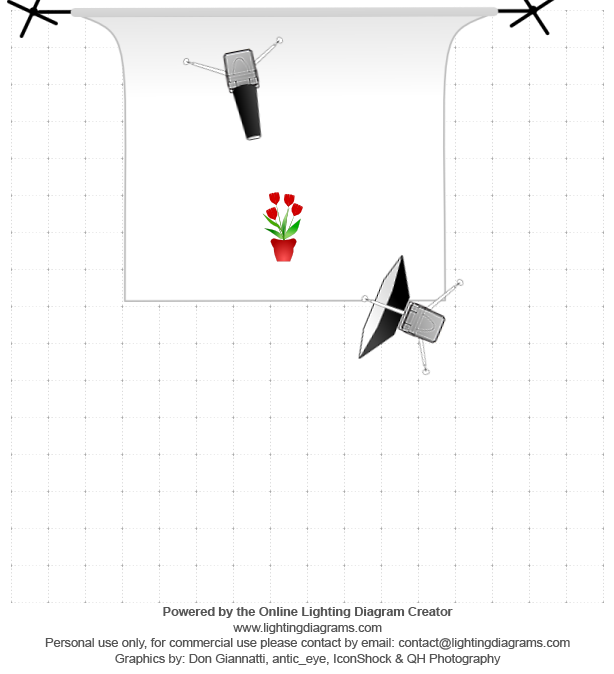 Thanks for looking
Mark