Give your emails that 'wow' factor in your readers' inbox!
Here's my top five tips on how to design emails like a pro:
TIP #1
Quality visuals
Greet your readers with beautiful imagery. Photos should be of a professional standard, or use illustration to really stand out.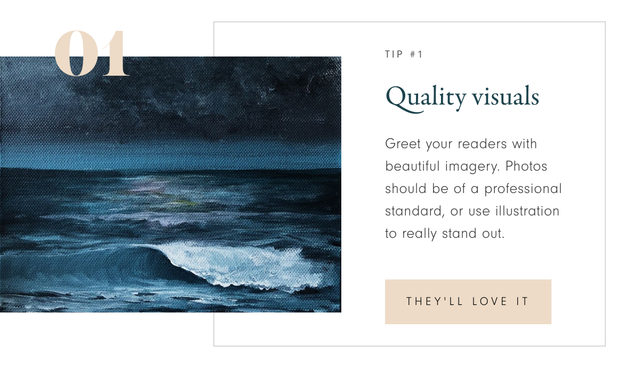 TIP #2
Short + sweet
Your readers' inboxes are already super busy. Get straight to the point and deliver the goods. Keep it relevant, engaging, and stacked full of value.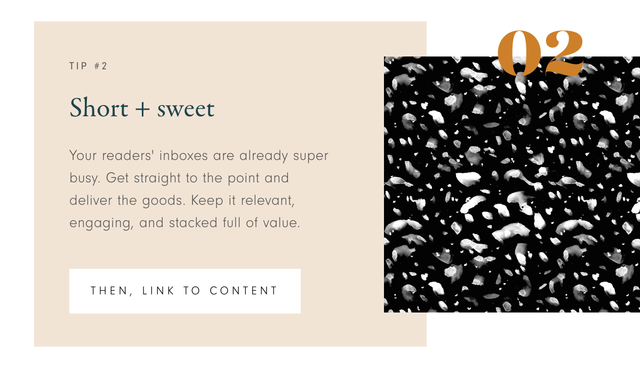 TIP #3
Break it down
If you can split long content into several emails, do it! Don't let good content get lost in excess.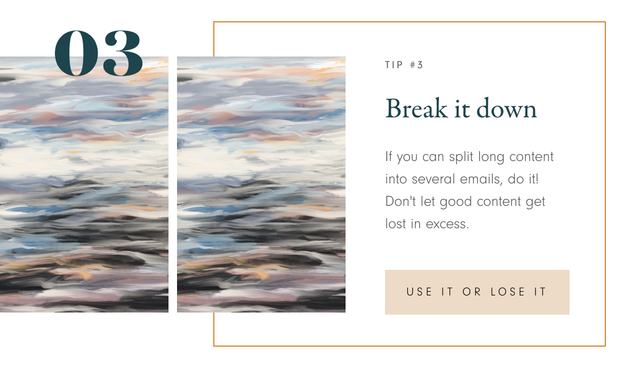 TIP #4
Spaaaace
Give your email lots of space between sections.It allows your readers' eyes to rest as they digest your content. And, keep it the same all the way through.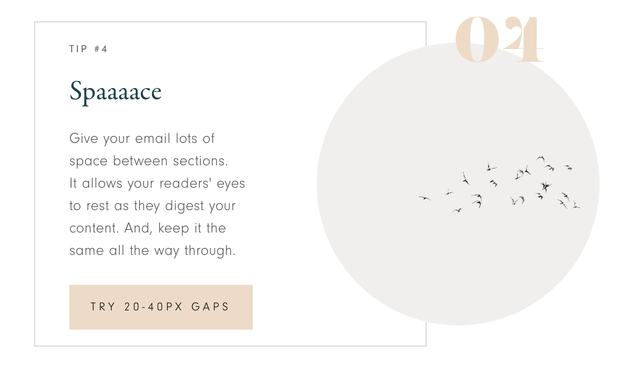 TIP #5
Write CTAs to convert
Shorter call-to-actions like "click here" or "buy now" convert much higher than longer button text. Plus, longer buttons wrap on smaller devices, which doesn't look good. At all.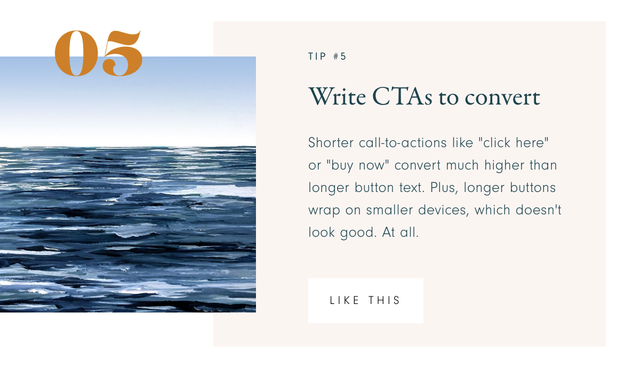 Happy designing,
Leysa
---

---
You can support me using Steem Basic Income