What are the chances that two young bucks would decide to fight on the grave of someone named George T. Buck?
It seems that Mr Buck died 92 years ago but he is still casting a powerful spell over the wildlife! This photo is for the Wildlife Wednesday photo contest by @derangedcontests, in the pro tier. See below for several more shots!
Olympus E-M1.2, 1/100s f/6.3 ISO400 50mm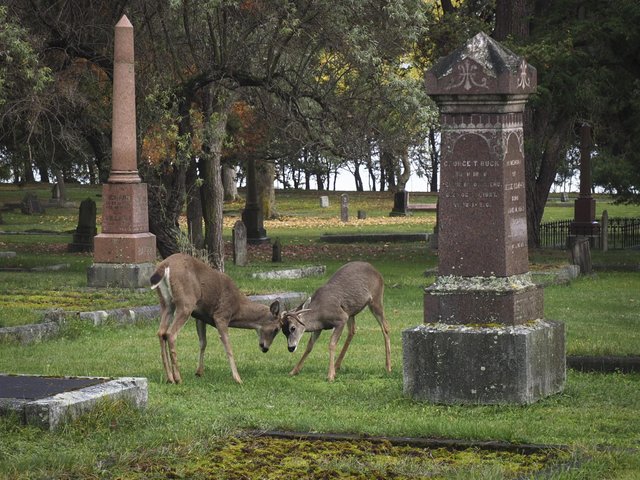 The deer are so tame it's easy to get quite close. The main trick is to just move slow. All these photos were taken with my kit lens - no long zoom, and not much cropping on any of them.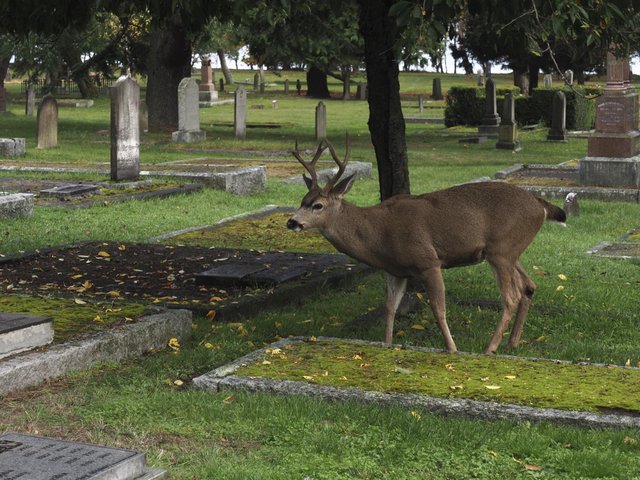 Yesterday I saw a lot of males, but there were a couple of females as well.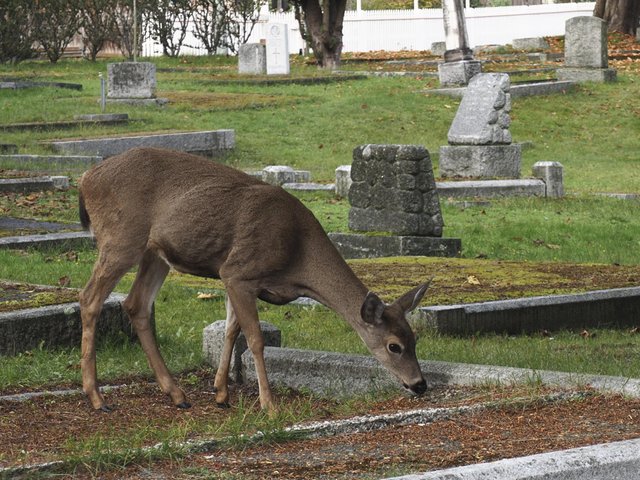 Although the young bucks were fighting, I think it was just in play. There wasn't any violence in it. Most of the time they seemed quite friendly with each other.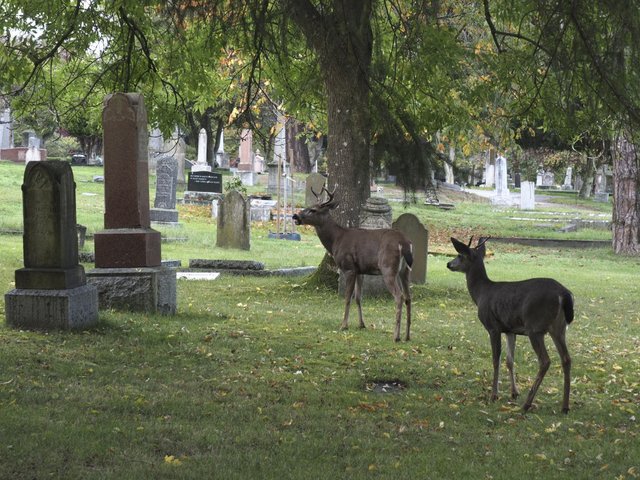 This older buck did not seem worried and he did not feel the need to compete. Nobody was about to challenge him, and he knew it!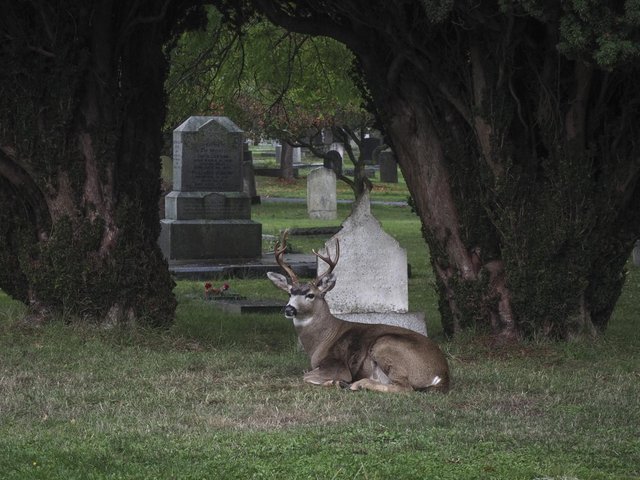 Another female enjoying some leaves. I was hoping she would stand up on her hind legs to feed, but it didn't happen.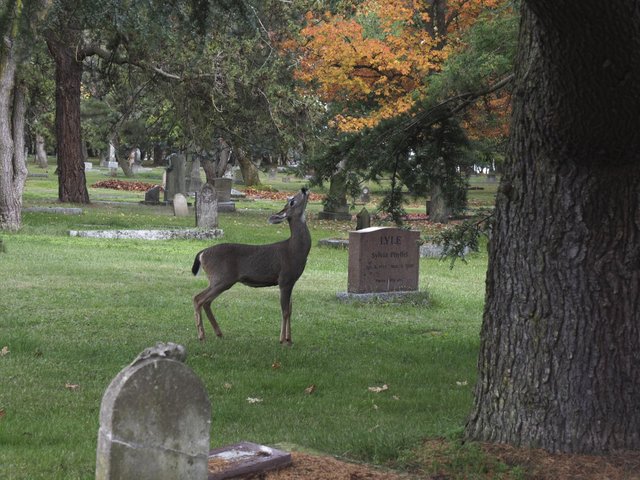 Here's one more look at the young males, posing in front of George T. Buck's memorial. I hope he was looking down and smiling... I'm pretty sure he was!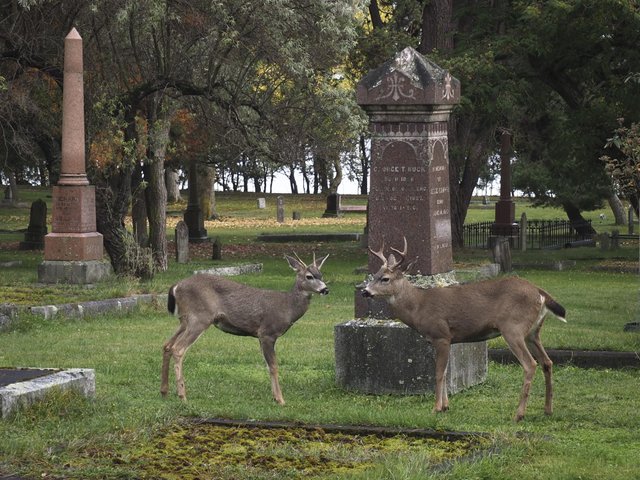 All photos were taken by me, @keithboone on October 15th, 2019 in Ross Bay Cemetery in Victoria, BC. Please click for a closer view.