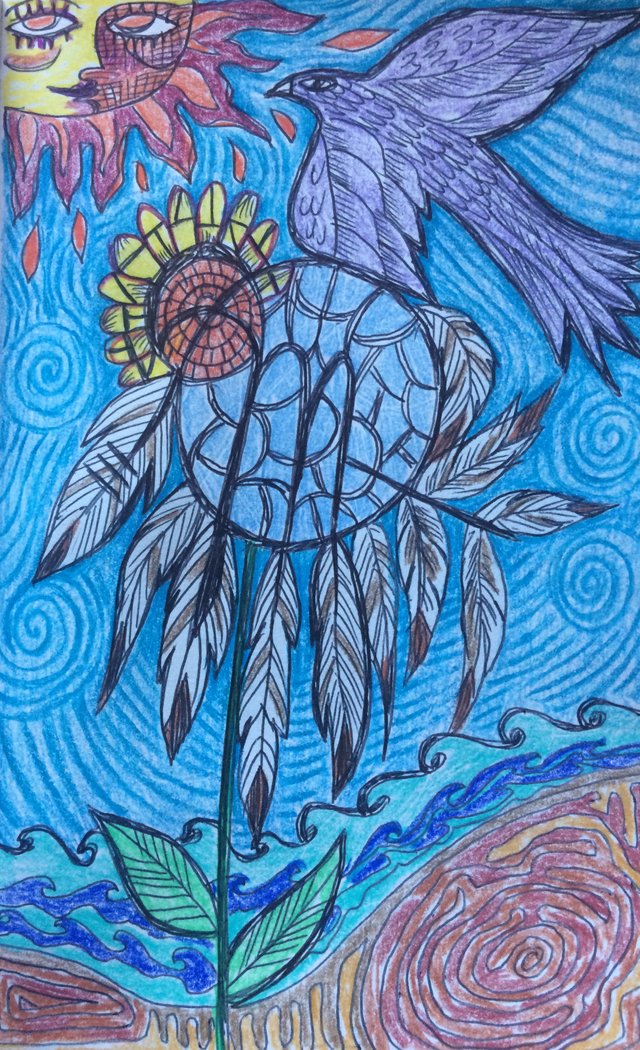 colored pencil on paper with pen and ink, 5" x 8"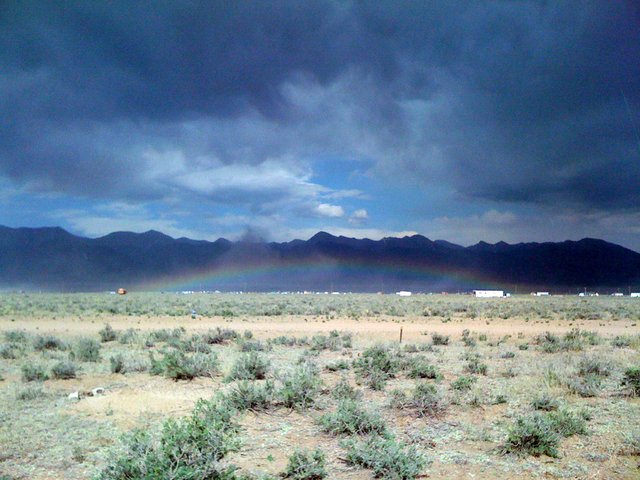 As some of you know, I have some property down in the San Luis Valley of Colorado.
Here's a link to it: https://all-are-welcome.weebly.com/
It is 4 acres and it is in one of the poorest counties in CO - Saguache County. It is on an Aquafir and it has a thermal well underneath that, but I have not had the money to dig to either the fresh water or the hot water...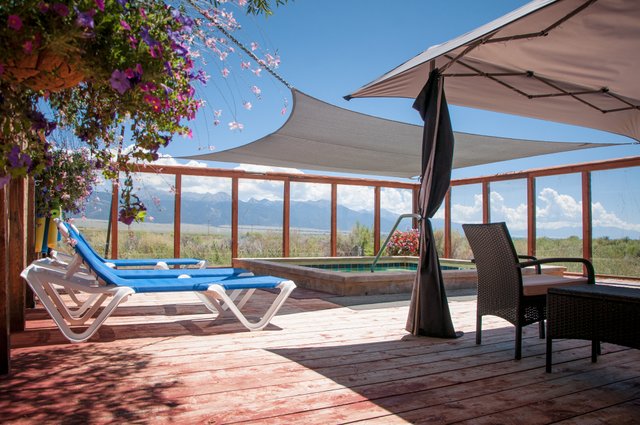 Across the street is http://joyfuljourneyhotsprings.com/ Joyful Journey Hotsprings...
Anyway... I have a neighbor, Heidi, to the West of me who has the same size property as I and according to my friend who lives just North of me there, Steve, she has been digging up piles of dirt and putting them in the road and on my property and on the property of another friend of mine to the West of her, Tammi. Tammi got home from Michigan the other day to find a pile of bushes and dirt strewn across the county owned road and on her property. She texted me.
I called my neighbor, Heidi, and talked to her. She said she was going to send me a photo of the situation.
Tammi texted me and told me she was going to the county this week...I really do not want to go to the county - it's 3 hours one-way from Denver. I just started a new job. I am still recovering from the accident. I have sciatica all the time right now and I don't want to go down there to deal with this, so I made this sigil: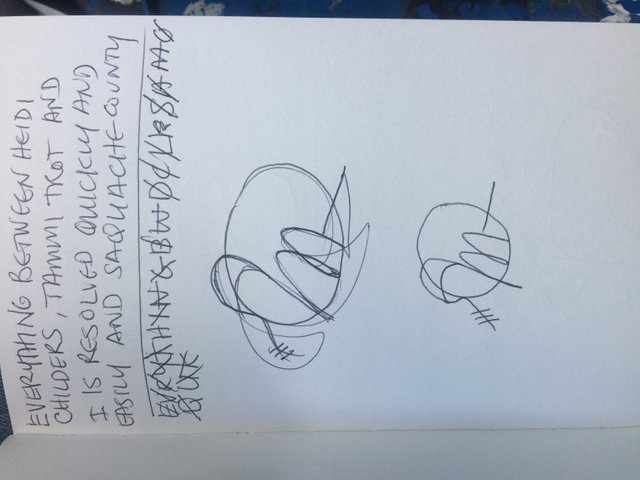 I started drawing on it and thought it looks kinda like a dream catcher...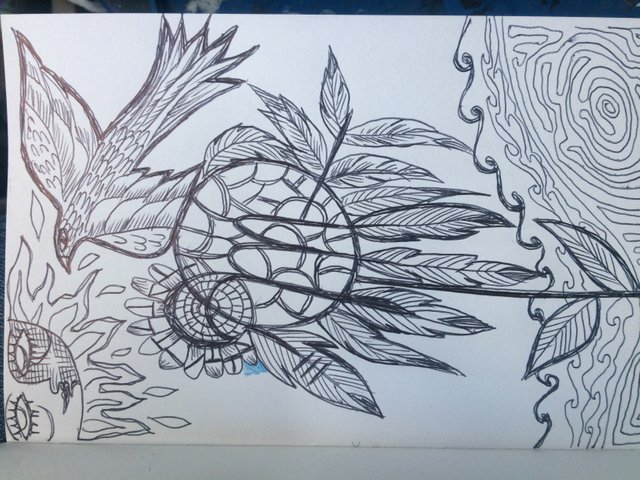 I started to color it in this morning...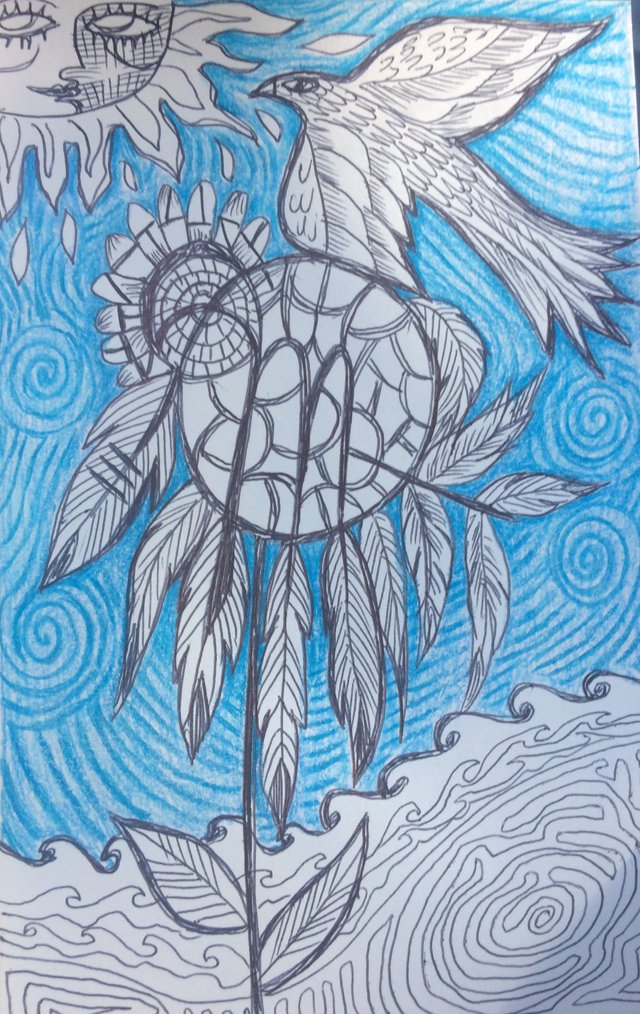 I just asked God to resolve it and made this Sigil so everything just goes smoothly and gets resolved. I am too darned exhausted from the new job to take a trip down south right now to deal with this situation. Tomorrow I am going to call the county and have a talk with them about it and see what they are going to do about this Heidi chick piling up dirt on their roads...
We'll see how the Sigil does...
The thing is that it is just SAD that people don't just respect each other's property. WTF??? Just because I am not there does not mean that I don't own that property and pay taxes on it and have every right to be on it or NOT be on it and no one else does have that right. Get a grip, Heidi!