---
The world doesn't make sense, so why should I paint pictures that do?
---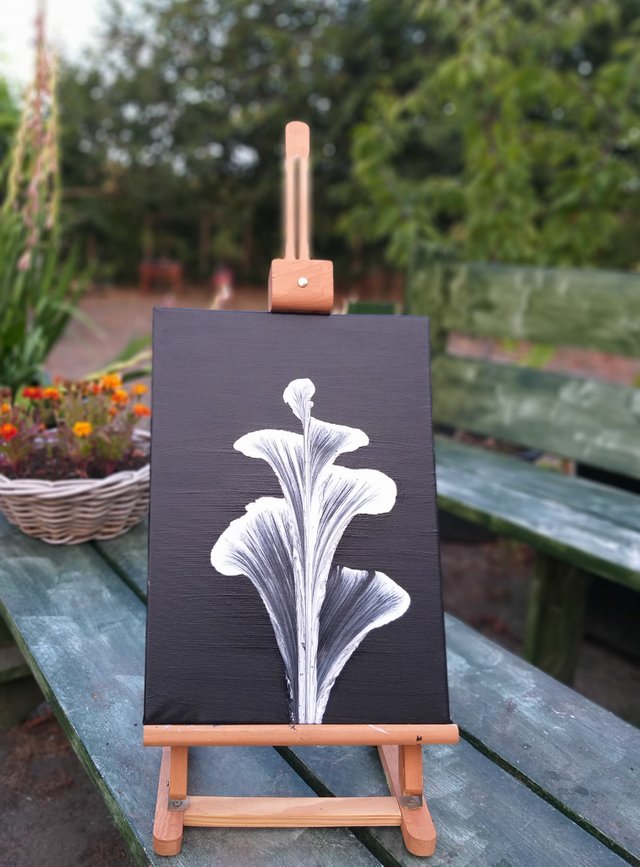 Be sure to click on the image to view full screen!
---
Since the last few months I have been online much less, real life offline requires my full attention, applying for jobs is in full swing and I am working on several things offline that need my full attention.
In addition, I also have my daily activities and dogs that deserve my time and attention.
And after having been online almost full-time for a year, the inspiration for blogs started to run out ... and I needed to recharge myself.
I really like the time offline, since times I have found enough peace in myself to read a book on the couch with the dogs next to me, without flying up at the first discord ping. Now a few days can go by without me looking in discord what happens.
And besides that I found peace again just to sit and read a book, I also found inspiration again to play with acrylic paint. ... Not that I now call myself a real painter, but in the past I have always liked doing this. And today I enjoyed it too. It felt wonderful. Don't think about anything, just focus on my canvas and paint.
This morning I went to Action to buy some new stuff, it's a nice route, you'll come across something to look at along the way. And Action is a nice store to browse around ... and most importantly, it's not an expensive store. So even I could buy something nice there.
---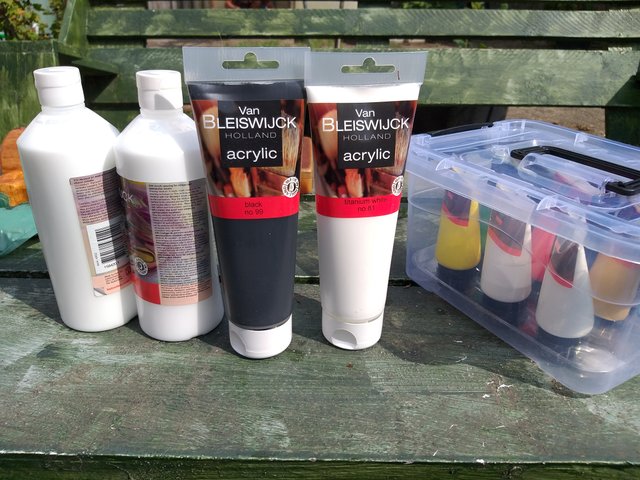 Be sure to click on the image to view full screen!
---
And after I got home and spent some time with the dogs, I started working on some new things that I had seen and wanted to try. Pouring acrylic paint ...
As always, it takes a bit of getting used to with something new, but for a first attempt I find my result not strange ... actually I am quite happy with it. And at least I had a lot of fun while I was busy with that ...
This will certainly be continued in the coming period. So if you are interested ... then I will certainly show some more results here.
Thank you for reading, and see you next blog.