57o Festival Villa-Lobos (57th Villa-Lobos Festival)
Vem aí o 57 Festival Villa-Lobos na cidade do Rio de Janeiro. e, além da programação sempre intensa e imperdível, o evento contará com as já tradicionais Oficinas e o Concurso de música de câmara (para quaisquer instrumentos, com formações entre 02 a 08 integrantes). Este ano o festival estará homenageando os maestros brasileiros Claudio Santoro e Francis Hime! O violão já foi premiado duas vezes (3o lugar do Duo Maia em 2016 e o 2o lugar do Duo Kinesis em 2018), sempre tendo inscritos e boa representação. As inscrições estão abertas até o dia 20 de outubro e as provas acontecem entre os dias 14 e 17 de novembro. Os detalhes de premiação e inscrição estão na página do Festival no facebook.
Here comes the 57 Villa-Lobos Festival in Rio de Janeiro city, and, besides the always intense and unmissable programming, the event will feature the traditional workshops and chamber music competition (for any instruments, with formations between 02 and 08 members). This year the festival will be honoring Brazilian conductors Claudio Santoro and Francis Hime! The guitar has been awarded twice (Duo Maia 3rd place in 2016 and Duo Kinesis 2nd place in 2018), always having entries and good representation. Registration is open until October 20th and the exams will take place from November 14th to 17th. Prize and registration details are on the Festival's facebook page.
https://www.facebook.com/FestivalVillaLobos/

Em 1961, junto com a inauguração do Museu Villa-Lobos, veio a ideia de se criar um Festival que pudesse, todos os anos, reverenciar a vida e a obra de um dos maiores compositores clássicos do planeta: Heitor Villa-Lobos. Surgia o Festival Villa-Lobos que, com o passar dos anos e com um olhar atento para o presente e para o futuro, veio a se tornar o maior e mais longevo evento de música brasileira. Desde 2009, a Sarau Agência de Cultura Brasileira é parceira do Museu Villa-Lobos na realização do festival.
In 1961, along with the inauguration of the Villa-Lobos Museum, came the idea of creating a Festival that could, every year, revere the life and work of one of the greatest classical composers on the planet: Heitor Villa-Lobos. The Villa-Lobos Festival emerged which, over the years and with a keen eye for the present and the future, became the largest and longest-running Brazilian music event. Since 2009, Sarau Brazilian Culture Agency is a partner of the Villa-Lobos Museum in the festival.
Hope you enjoy =D
Um grande abraço!
A great hug!
Guilherme Faquetti
October 11, 2019!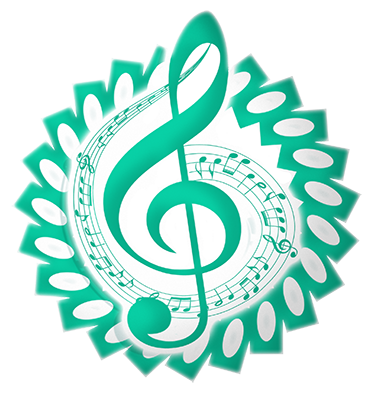 The classical music community at #classical-music and Discord. Follow our community accounts @classical-music and @classical-radio. Follow our curation trail (classical-radio) at SteemAuto Community Logo by ivan.atman
---

---
ptgram power: | faça parte | grupos | projetos | membros |
| ptg shares | trilha premium | fórum externo | fórum na blockchain |
siga: | @brazine | @brazilians | @camoes | @coiotes | @dailycharity | @imagemvirtual | @msp-brasil | @ptgram-power |

---