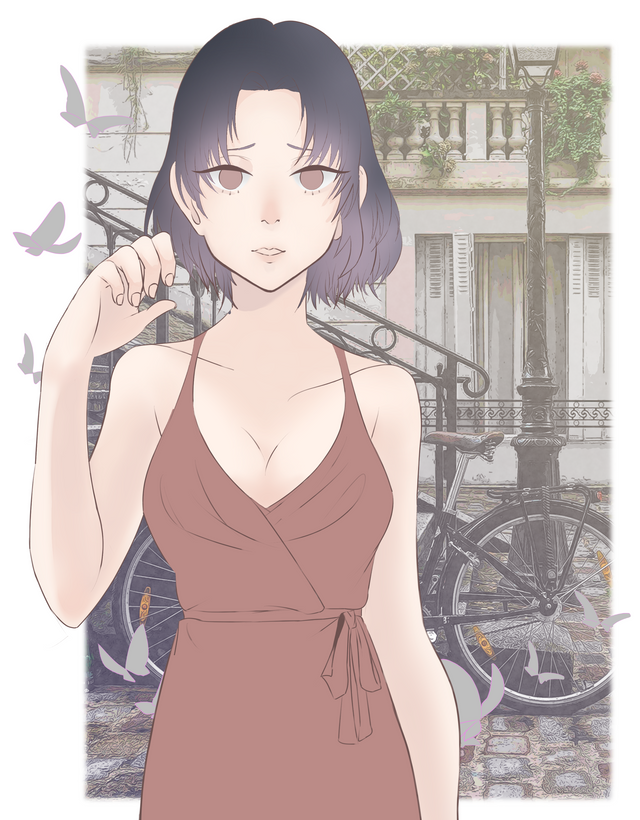 Finally back at this!
Remember that sketch from a month ago? Well, this what it looks like now! I polished the sketch, attempted lineart with vector layers (I'm a newbie so it's far from perfect, but it can't be easily noticed unless you zoom from afar) and started the coloring process.
I spent the afternoon trying to figure out the composition, and this is what I came up with. Naturally, because I still got to add details and finish coloring, the composition might change buut, I'm okay with the way it is currently.