The dead are rising in Klein Waldberg.
Well, not really, net yet, but Villa Grimmstein seems to be active again.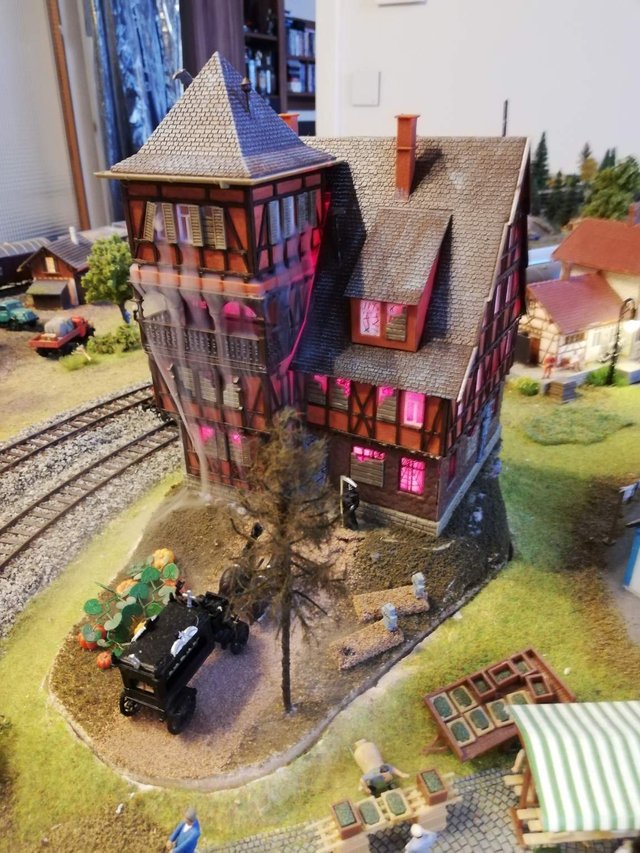 A quick look behind the scenes reveil the fog generation.
It is basically a little pan with an heating component. The smoke oil is beeing poured into it and after few seconds the smoke is rising. (16V current)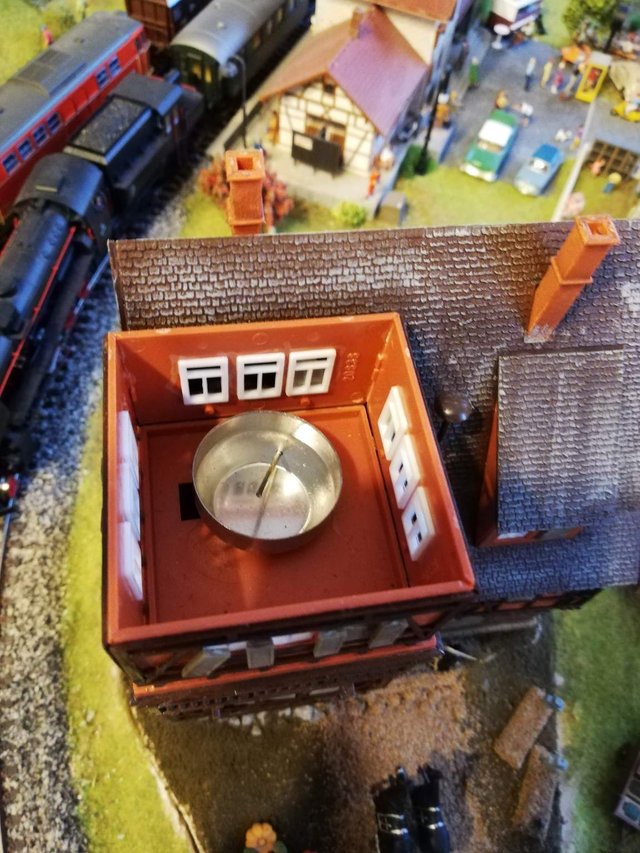 a few milliliters are enough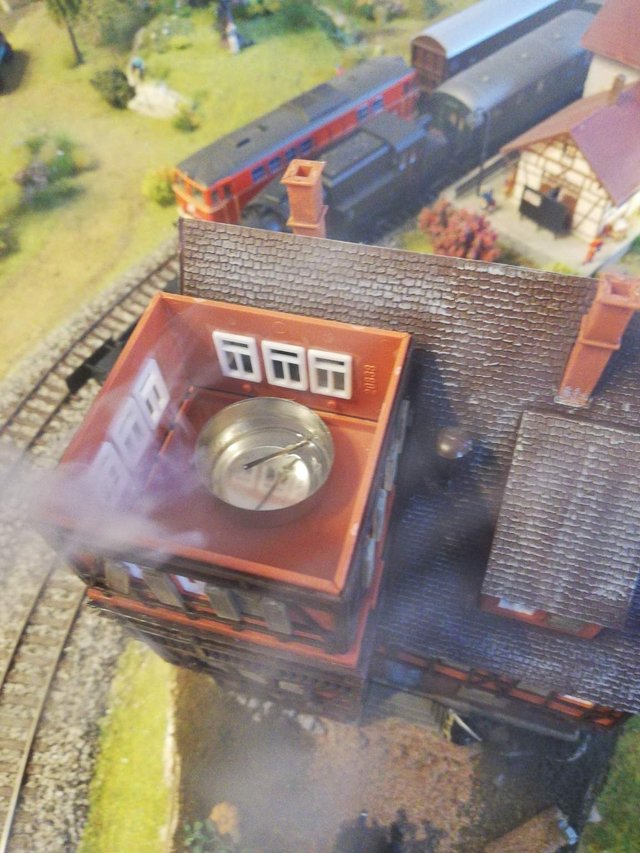 A few seconds later, smoke everywhere
putting the roof back on and we have this neat fog that seems to crawl down the walls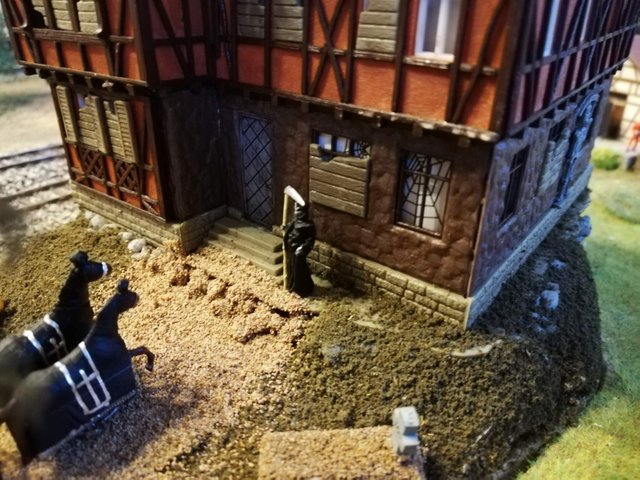 An added flashing red light gives the overall scene a more fearsome look.
Nobody of Klein Waldberg was ever brave enough to visit this mansion.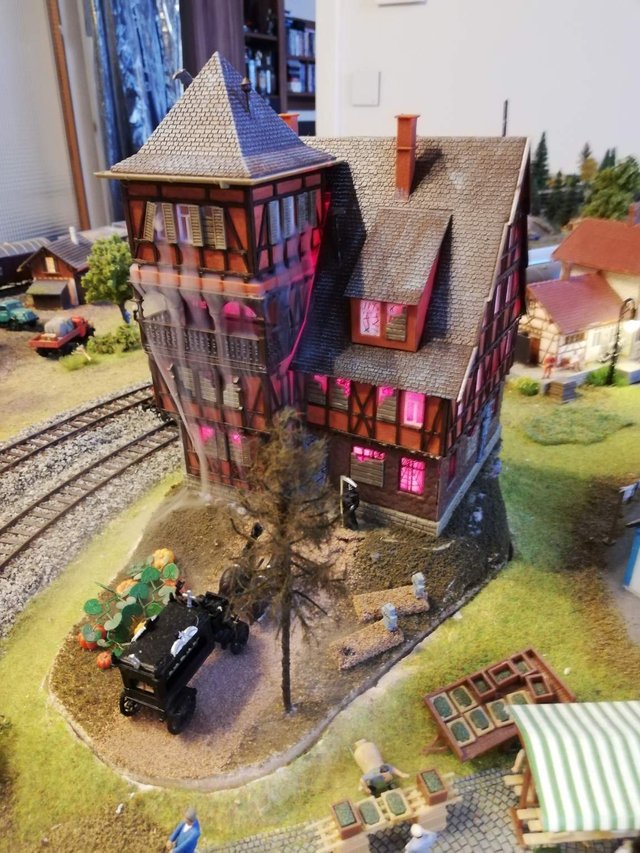 Posted using Partiko Android