First Fashion Figure(Croquis) Illusration Attempt- Part2
So, the final sketch is here which I was trying to complete step by step.
It took me little time to get it in perfect shape but I think, the shape didn't come the way it should.
This is just a croquis the shape of a model, it is not much important to make real figure but for showing good clothing and accessories the shape of croquis is important.
As a biggner I made the croquis in standing position which is easy to make for me right now. I know for making perfect croquis I need to draw many times and then only I can become good at fashion sketches.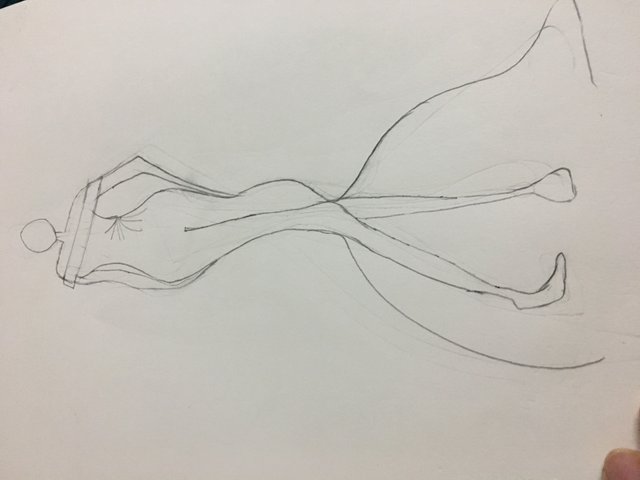 And here is complete sketch with clothing. I try to make her wear off-shoulder long gown.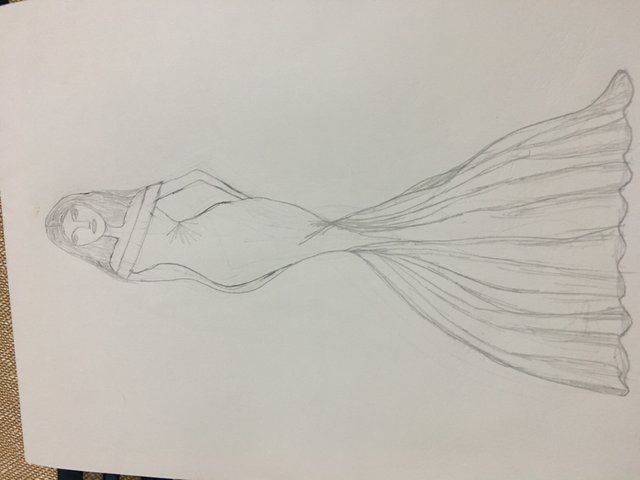 Face sturcture is important, I'm trying to figure out that also. Making croquis mearsument need to take as @traverleranna suggested.
Going to attempt more sketches soon, as I'm getting friendly with pencil slowly. I hope you guys would like my first sketch and give some tips.
Thank you and have a amazing weekend to everyone.
I'm happy to be part of #ccc family who help newbies to grow on this beautiful platform of steemit. Thank you @freedomshift a man behide the this amazing #ccc service, I'm glad to have support from all the members of #ccc specially @angelro.