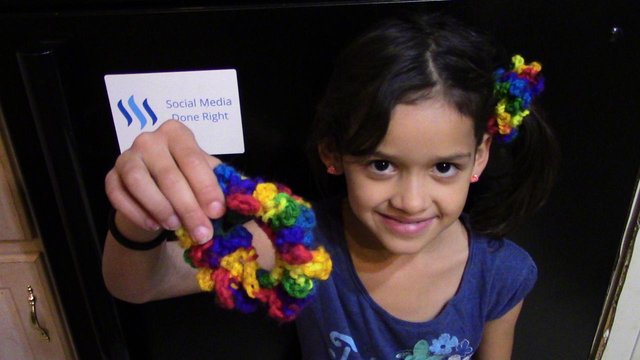 Everyone is getting involved!
Since we just opened our online store at the Homesteaders Co-op, Red-Pepper decided she'd get involved.
Handmade by our seven year old "Red-Pepper" (our second oldest daughter) this hair scrunchie starts with a normal hair band that is then crocheted onto with fun rainbow colored yarn.
For her, making these ruffled hair scrunchies with yarn and a crochet hook has become a new hobby. Crafted around an elastic hair band, these are a fun way to add some colorful fashion to your hair. Even though such a young child has made these, we make sure that she's done a high-quality job prior to offering them.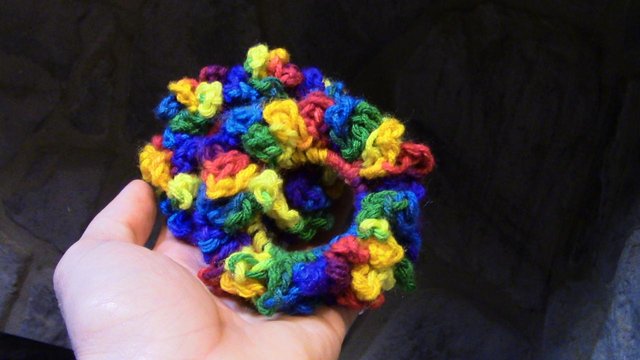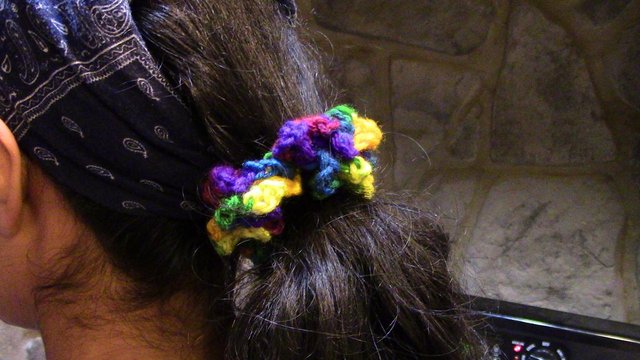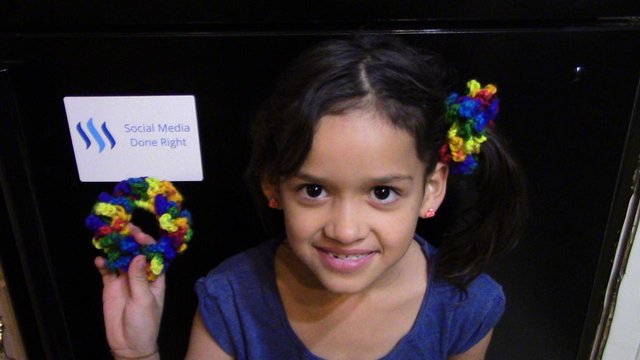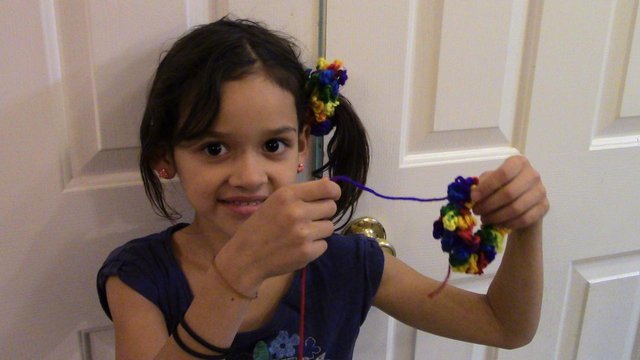 ---
UPVOTE-FOLLOW-RESTEEM