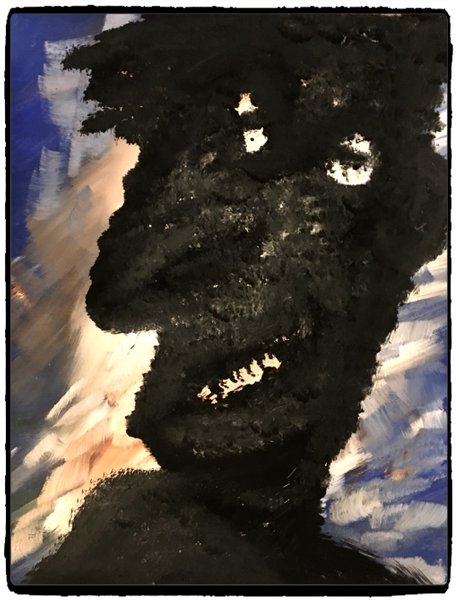 Acrylic selfportrait, the photo is CC-BY @shortcut.
Dear friends and followers,
just a quick update to let you all know, what I'm up to.
Besides painting crazy self-portraits, like the one above, I'm currently involved in at least three different Steem-related projects, that need a lot of attention.
I will tell you about the projects pretty soon, but for today, I just can tell you about one of them.
Supporting Creative-Commons
A while ago I created an account called @creative-commons to support creative-commons related stuff, that is shared on Steemit.
After I was invited to join the slothicorn-discord, who was initiated by @stellabelle, I saw that there is already a growing number of creative-commons related posts on Steemit.
For example: As some of you might know, @katharsisdrill publishes his Comic and most of his art under creative commons. And there is also a photograher from Germany, that is called @walter-v-ac, who publishes most of his photography under CC-BY.
In the future I will work closely with @alexandravart (who is going to curate cc with a different account) and @slothicorn to support #creative-commons.
Although the @creative-commons account does only have about 200SP, delegated by myself, it is a good chance to get an extra upvote (and maybe even a resteem) by tagging your work with #creative-commons or #creativecommons.
Right now I'm curating everything manually, but in the future this might become an automated process.
Delegations anyone?
I'd be happy to take any delegations for that account, so if you also want to support creative-commons, feel free to delgate some SP to @creative-commons.
Also please follow the account!
Thanks for reading and have a great weekend!
@shortcut - creative and free
---
Update
WOW! I just reveived 300SP from @anonymous.donor for the account.
Thank you so much! This is amazing :-)
You're a perfect example of why I love this community so much!
---