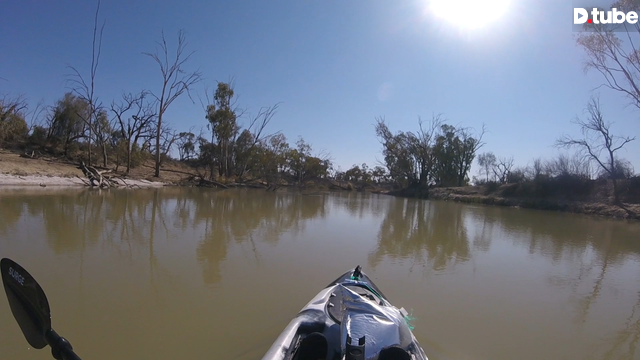 ---
This is the fourth part of my series Alone in the Wild - Chowilla Kayak Camping Expedition
This series documents my journey through the Chowilla Game Reserve, as I make my way through the anabranch systems of the Murray River.
This was honestly the best camping expedition I have ever done, and I will be doing more things like this in the future.
There isn't anything like this out there for kayaking through Chowilla, so this is a good way too see the anabranch systems. In fact many people don't even know it exists, but because I grew up in Renmark a town close by I knew it existed as I had heard the locals talk about it before but it wasn't until I was older that I actually visited the area.
Most people will not see some of these parts of the Murray, so it's a good way to see more of South Australia without having to travel and maybe it will inspire you to do something similar. I have to admit it was a concern of mine that the maps might not be accurate, or that I get lost in the reserve so follow my lead and you won't have to worry about that if you do decide to partake in a journey like this.
In this part of my journey I continue my journey as I make my way through the creek systems of chowilla on to campsite 1.
This part of the series there weren't any major obstacles for me to portage around, and it was fairly smooth sailing.
It was a little bit sucky having to go past a couple of water pumps, I'm really not sure what they were pumping or why and was a little annoying as this was meant to be a nature preserve so I really wouldn't have thought there would be pumps operating like that.
By this point in the trip I was pretty glad to have my buff around my neck, dunking it in the water and putting it around my neck was cooling and nice in the heat.
Every time I make a new episode, putting it together and watching it really makes me want to go back and do this again.
I have some annual leave coming up over Christmas time so I think I will do a 2 day expedition this time, but I will have to time it when we have some cooler weather as during summer time it can hit almost 50 degrees C easily up that region.
I'm expecting this to be about a 12 part series, I would have liked to upload longer videos but as it is it takes forever to upload a 30 min part.
Once I have finished the series I'm going to condense all the best bits into on big movie which will be interesting :)
For those who have not seen the first part, here is the link https://steemit.com/dtube/@thevillan/4s2rbnyvcax
---
▶️ DTube
▶️ IPFS