My Wednesday walk took place yesterday. I was able to accomplish my work for the day earlier than I anticipated so I decided to drive down by the river and take a few pictures.
👣📷
Pokeweed berries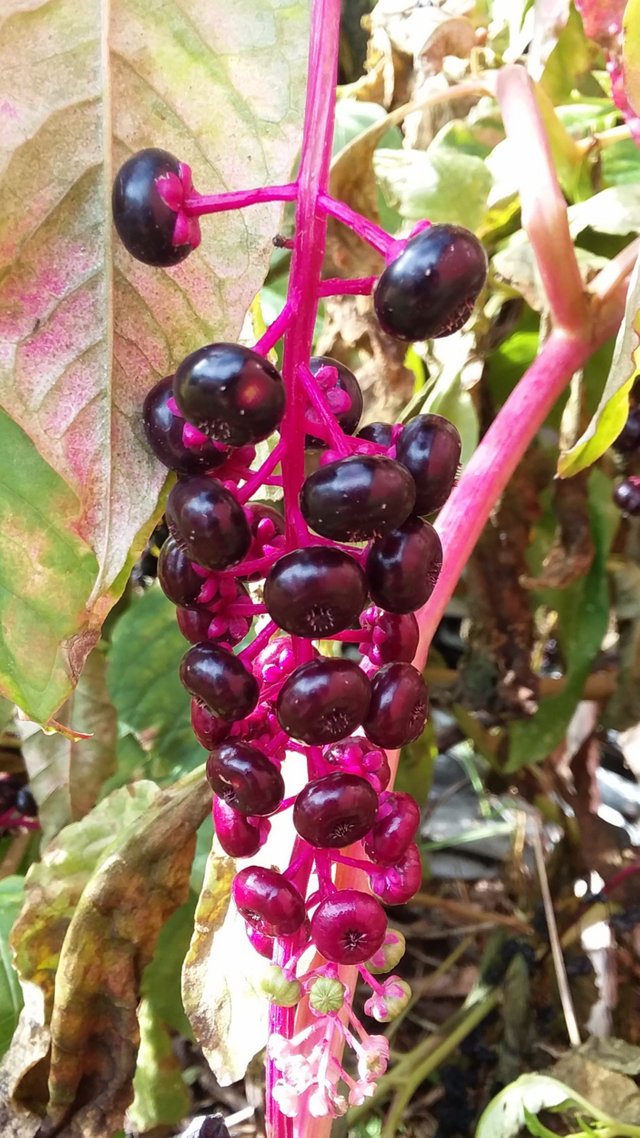 Most everything I've read about pokeweed says all parts of it are poisonous. I have also read the new leaves in the Springtime are edible.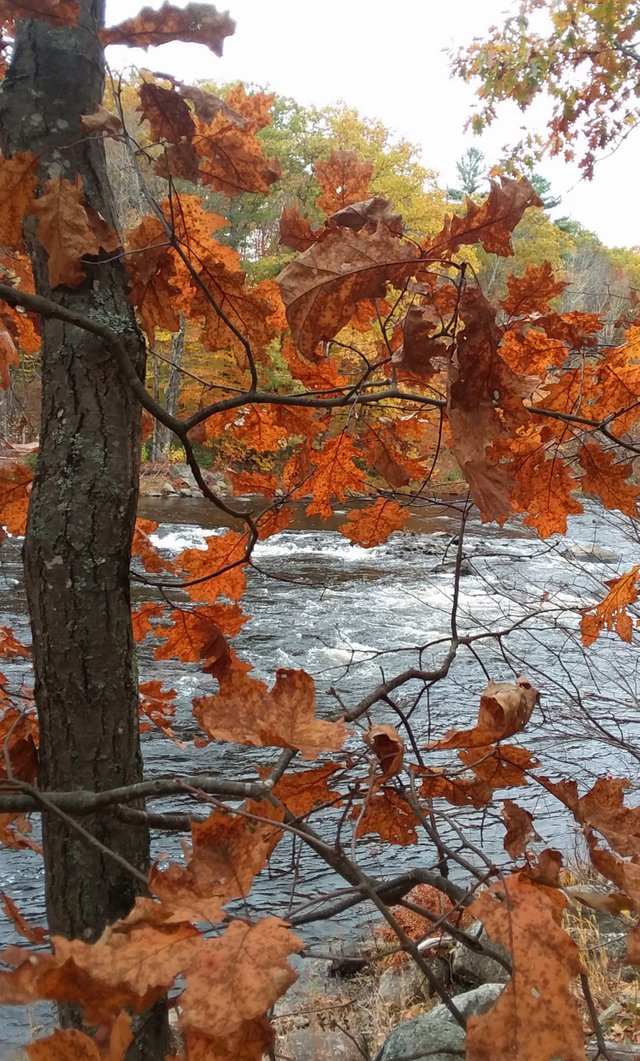 A little glimpse of the river from the road. After a couple of significant rain storms the river is rising and starting to move swiftly again.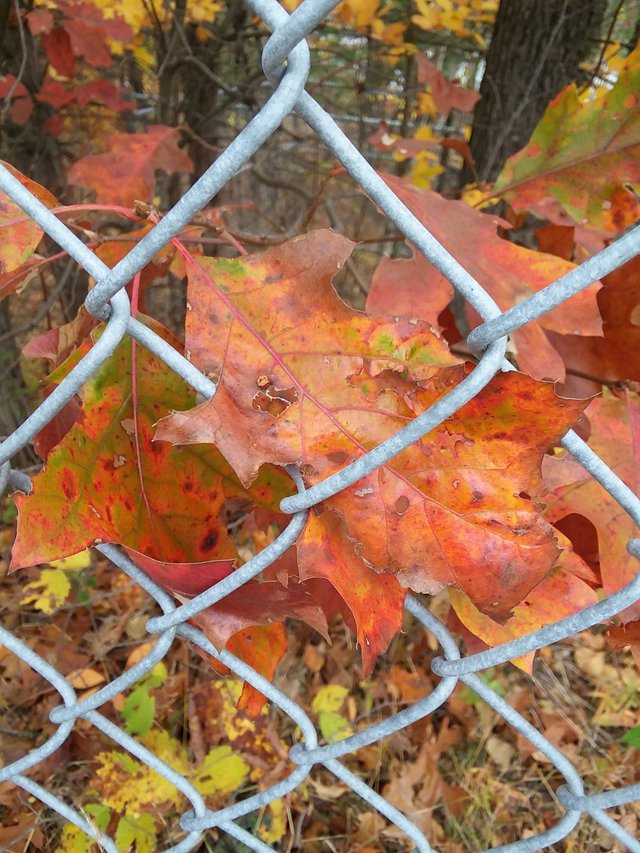 Orange oak leaves
The town put a small section of fencing up a couple of years ago to discourage people from walking/falling down a steep unstable embankment near the bridge.
I'm not crazy about the industrial look but I understand safety is most important.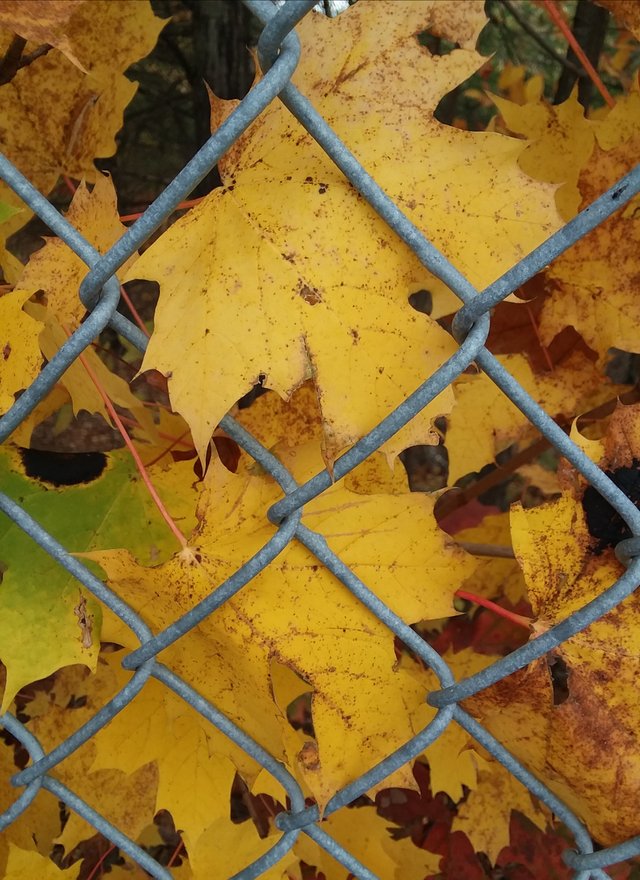 Yellow maple leaves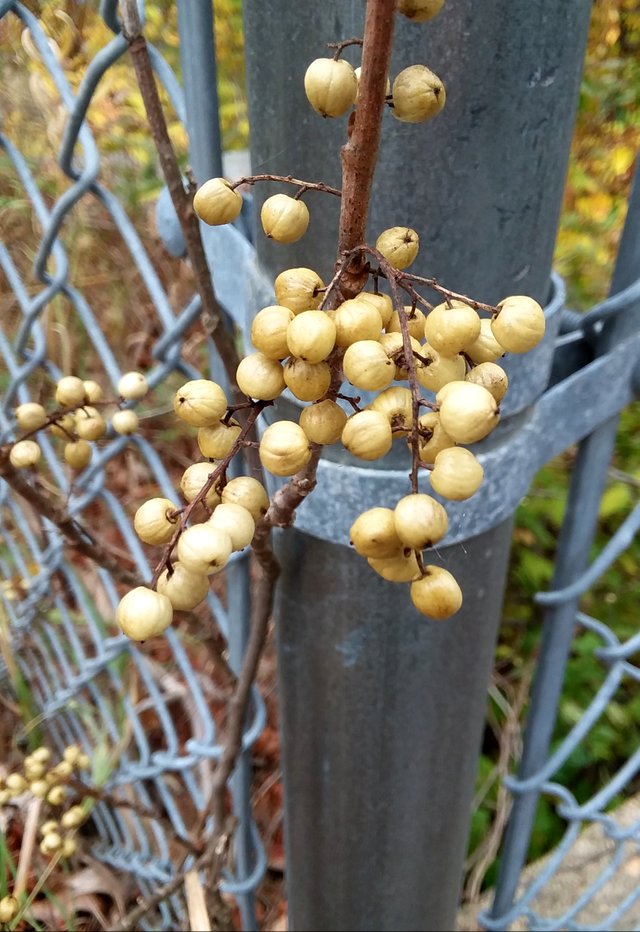 I have absolutely no idea what these berries or perhaps seed pods are. I took a picture so I can look them up and hopefully identify them.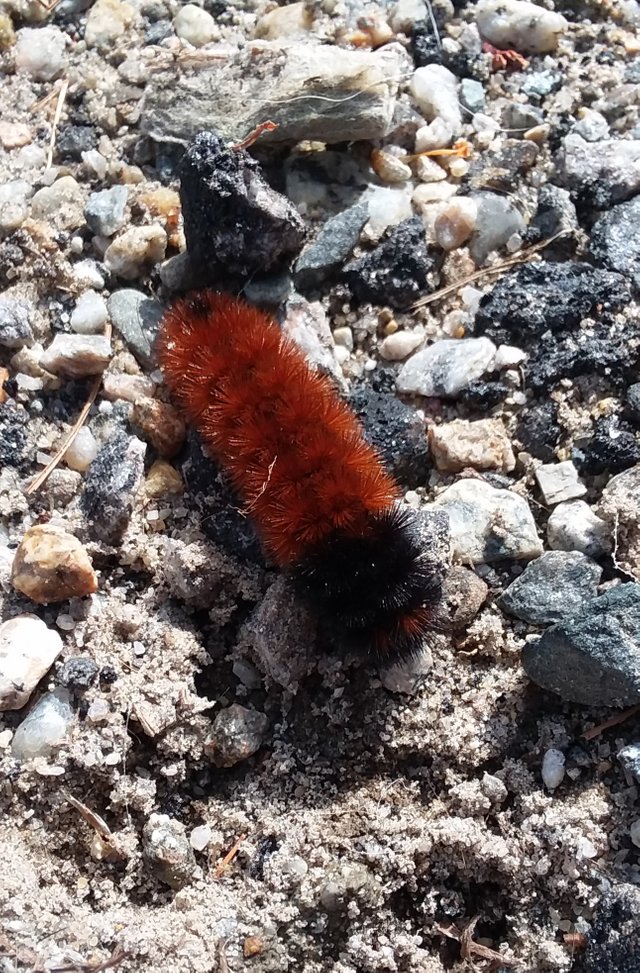 I spotted this cute Wooly bear caterpillar on the ground right next to my truck. I did move it to a safer location. It was in very high risk of being either stepped on or ran over.
Photos taken by
@annephilbrick
🍃🍃