Hi guys!
So, 24 hours passed and we finished searching for authors to create a better title for my new pic! For those who joined us only I will explain that it is a contest for the Best title for the image, where the winner will be rewarded with 10 sbd. The jury of the competition is the contestants themselves. They will choose the best title and will try their luck in the stimulating lottery. The most lucky member of the jury will receive 10 sbd You can see details here.
All the authors of the titles become the jury of our contest.
We have the next 24 hours to find the best title! I ask all participants to choose the best title, excluding their own. The voices of those who do not take part in the competition are not counted. However, with an equal number of votes, that is, if the competition's favorites are two or three, we can take into account the opinion of the audience. Therefore, we will be grateful to everyone for their feedback.
10 sbd rewards for members of the jury.
Each member of the jury will receive his number and he will not match his author number, because not all authors will want to become members of the jury.
To select the winner in the lottery for the jury, I will use the random number generator on the site http://numbergenerator.org.
Here is a list of all authors and of titles!
1 @shivohum2015 " Life is not a destination, rather a journey"
2 @rehan12 "Make way Please Nature coming through"
3 @tussar11 "My dear friend with out your support i am nothing"
4 @manishkalia "Unity is strength"
5 @anasuleidy "We go to the city ... we carry backpacks, our dreams and a piece of nature."
---
6 @cheekah "Two hands are better than one, a friend's helping hand is priceless."
7 @spiritualpower "Increasing companionship, one will be tired, carrying burdens together"
8 @elider11 "Friends loading and building dreams."
9 @divine-sound "A stick is very often needed in life".
10 @blessedsteemer "Two is better than one".
---
11 @pardeepkumar " If my friend is with me, then what kind of difficult"
12 @anikearn "Why is my way alone alone or Why am I alone on my way"
13 @luzanais "Permission of the city, nature on the move"
14 @josua1" One Step Closer*
15 @blackberryskunk "It makes no sense to carry logs back to the forest"
---
16 @jdbs "Sharing the weight and climbing together to create future!"
17 @cryptopie "Translocating And Transplanting At It's Finest"
18 @teresah "Friends exploring the city"
19 @lacl "From this big stick we are going to eliminate many splinters!"
20 @rvag5 "If we help each other we can reach the goal faster."
---
21 @sughey "Venturing a stick in the city"
22 @solangeh "I have a helping hand that helps me climb the steps of my dreams."
23 @norvicgarcia "There are no excuses to move forward and leave your roots behind."
24 @magnata "In a metropolis with a gift from nature."
25 @sthitaprajna "Together, we conquer."
---
26 @serkagan "Success is a ladder that you can not climb if you keep your hands in your pockets and you do not have friends."
27 @crypto-wisdom "From being to becoming needs support of friends"
28 @megafart "If the stairway to the skies does not reach, you need to take a tree with you :)"
29 @milaan "Travel is fun, only if you are a Traveler."
30 @iambrave "I started as an individual, ended up making so many friends."
---
31 @littymummal "The modern world has become so fast that, humans have to walk in an escalator."
32 @aleks433 "Every merciful act is the step of the ladder leading to heaven."
33 @blazing Together we are stronger than ever ;)
---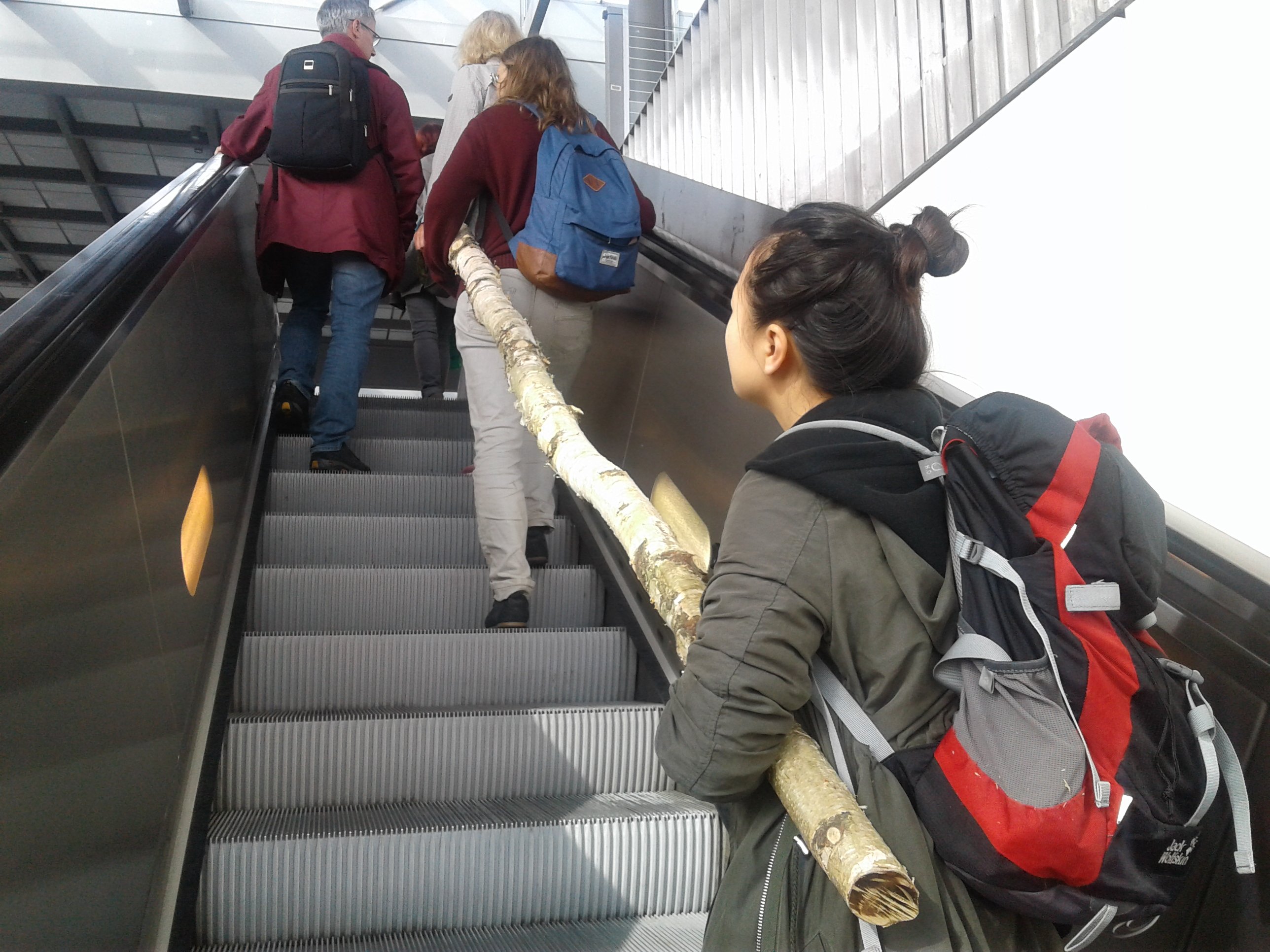 ⚠️ Attention! Since I have to move to Berlin, I inform you that tomorrow the results of the competition and the jury lottery will be published later than usual! This will happen around 5:00 pm (GMT+2) Berlin time.
Be happy! I'll be back very soon. See you!