Happy Monday everyone:) A rainy afternoon here, we stayed inside and kept warm. This morning was sunny and the skies were blue. But suddenly it rained. We were planning to return the books to the library and have a walk. Hopefully tomorrow is dry.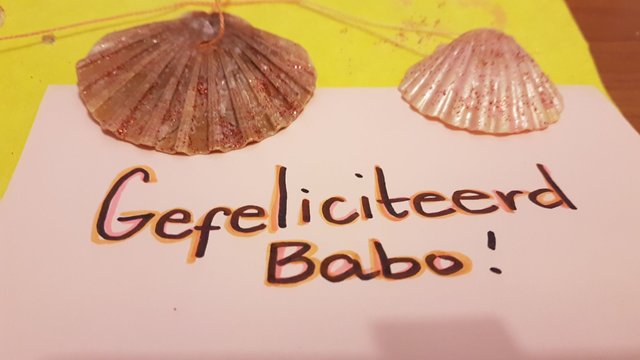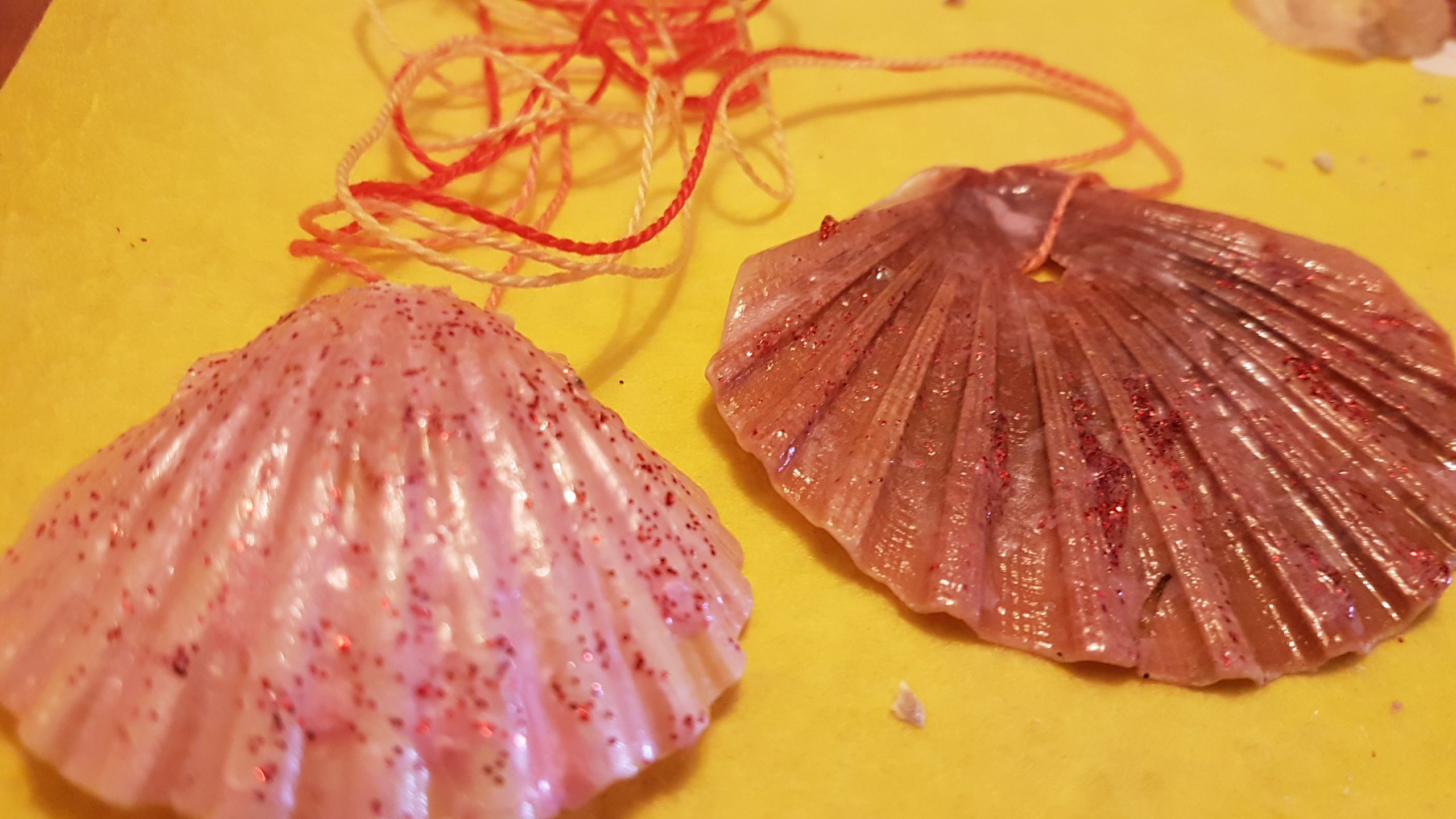 We decided to make a birthday card for "Babo", grandma is going to be 79 years old next month. She already sent a card for Rimbie. I don't see much birthday cards in the stores, so we made our own. But my son was more excited about making necklaces from seashells to give to grandma. Last week we collected a lot of seashells and brought it home. He chose the shells that he wanted to paint and I chose mine.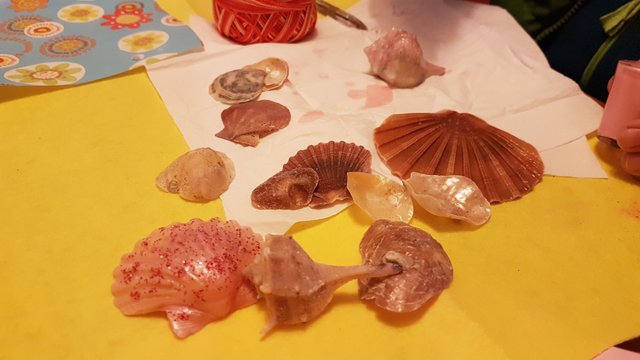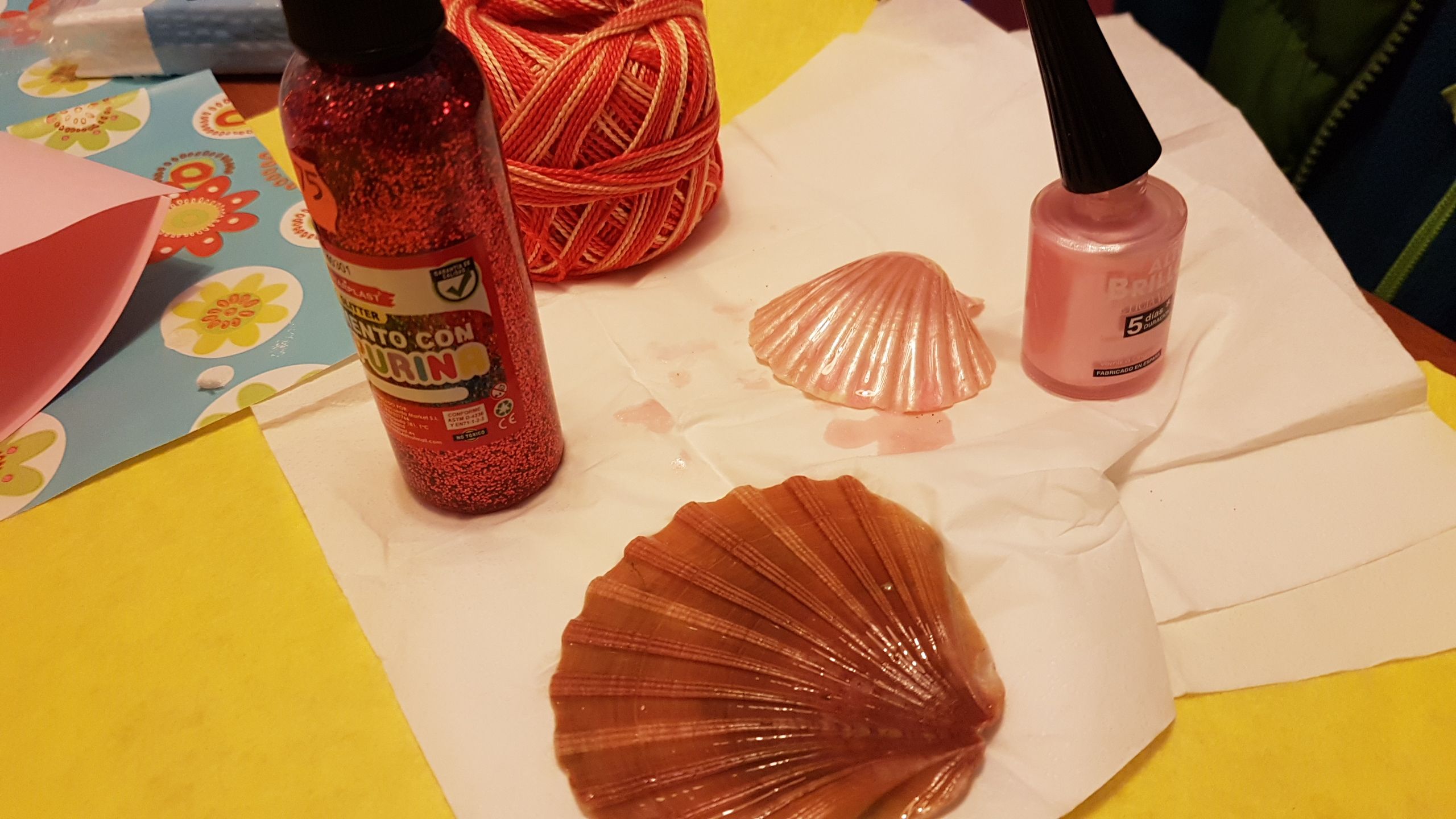 Coloring, painting, drawing and all kind of handcrafts are very therapeutic to anybody. It makes you calm and creative as well. So here are the materials that we used for grandma's card and necklaces. I'm sure anybody can do it, especially children, give them something to color or paint and they won't stop until the paint is gone lols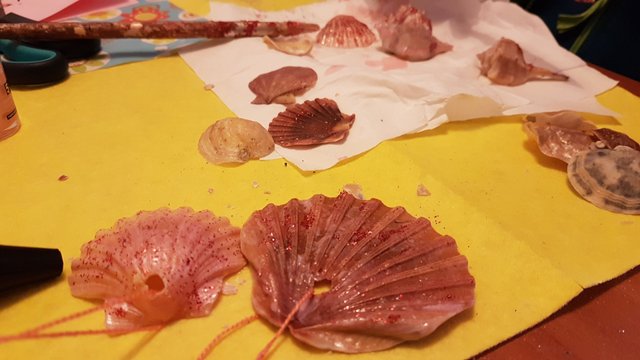 Materials that we used:
Seashells
Glitters
Scissors
Colored paper
Markers
Nail polish (any color)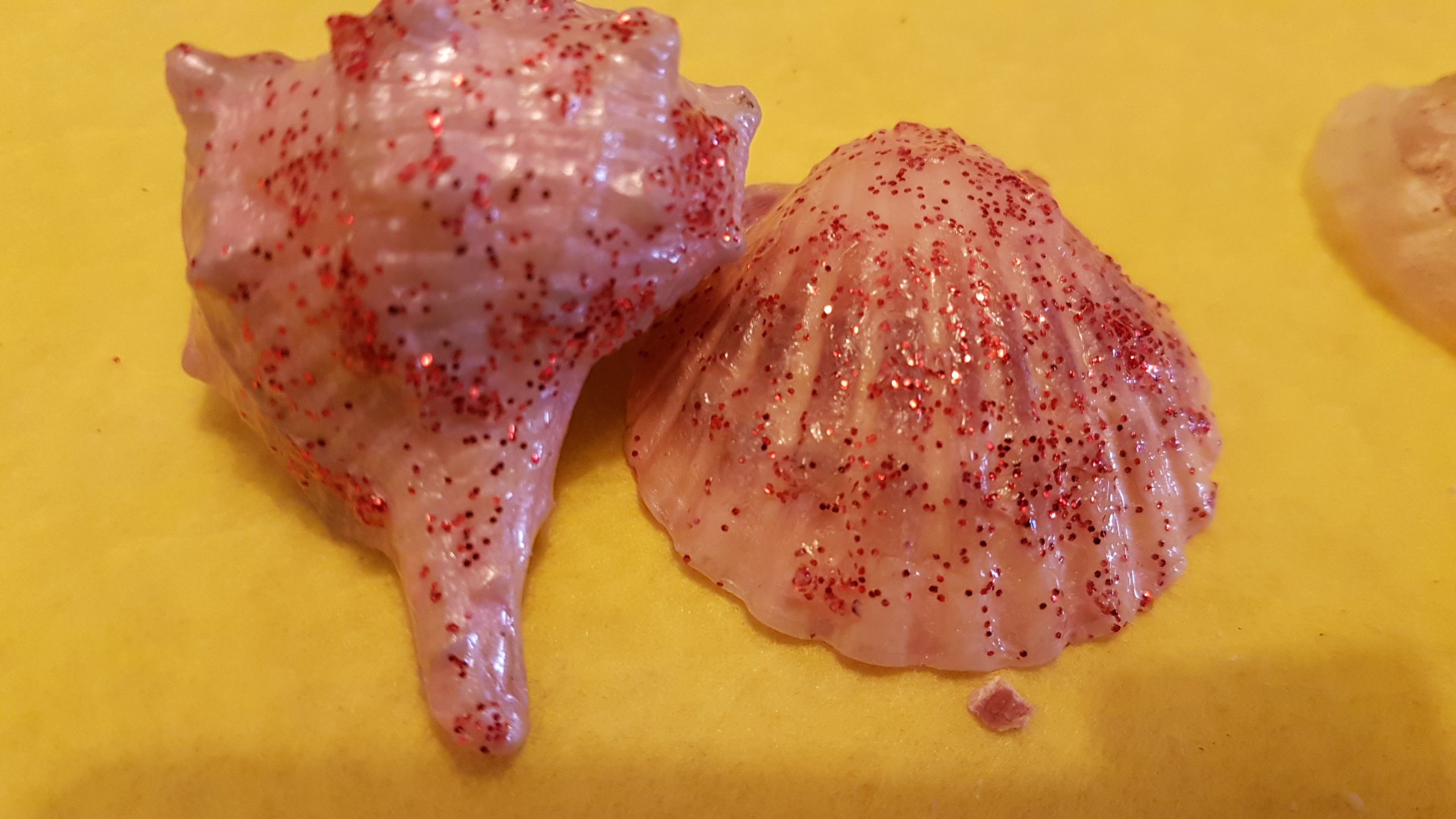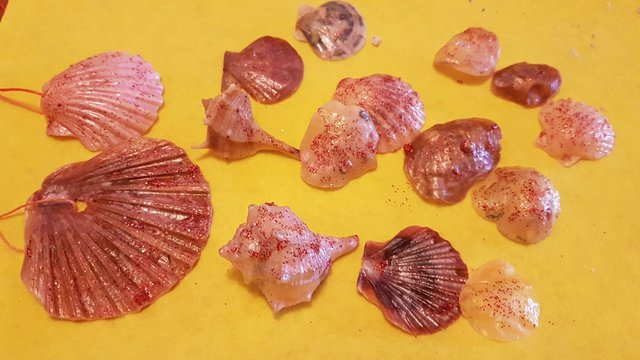 My son used nail polish, it is easy and doesn't make so much mess. He puts glitters after that. I made holes in the seashells and I used yarn to tie them together. Our card is done, a simple one. Rimbie was so focused on the seashells, he painted a lot of shells. We will send 2 necklaces and the rest is to give away to his friends.
The next card that we're planning to make is for KAITLIN
How's your Monday? Hope you had a lovely day too.
Please continue to support @surpassinggoogle
If you haven't vote your witness yet, vote Terry now!
Write @steemgigs >>>https://steemit.com/~witnesses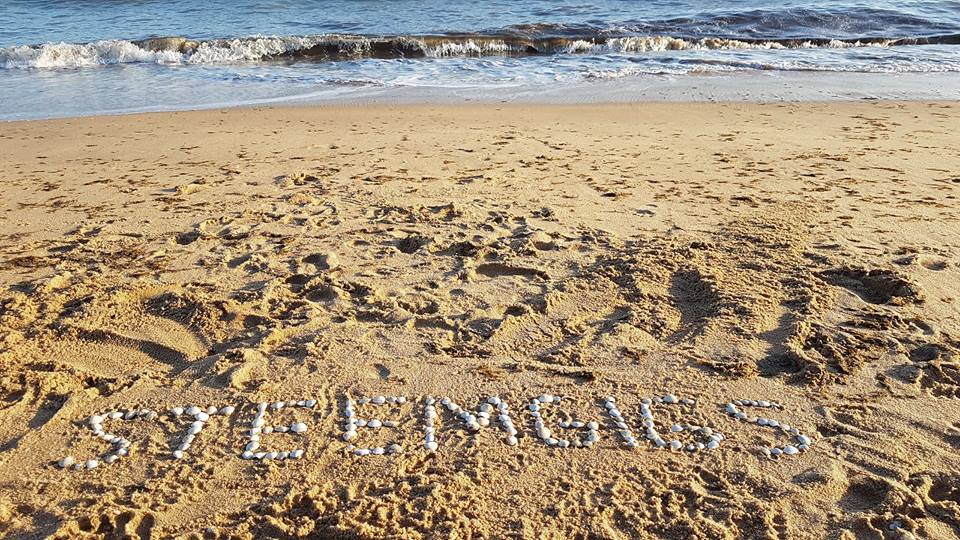 Yours truly,
The village girl @sunnylife by the Steemian Ocean