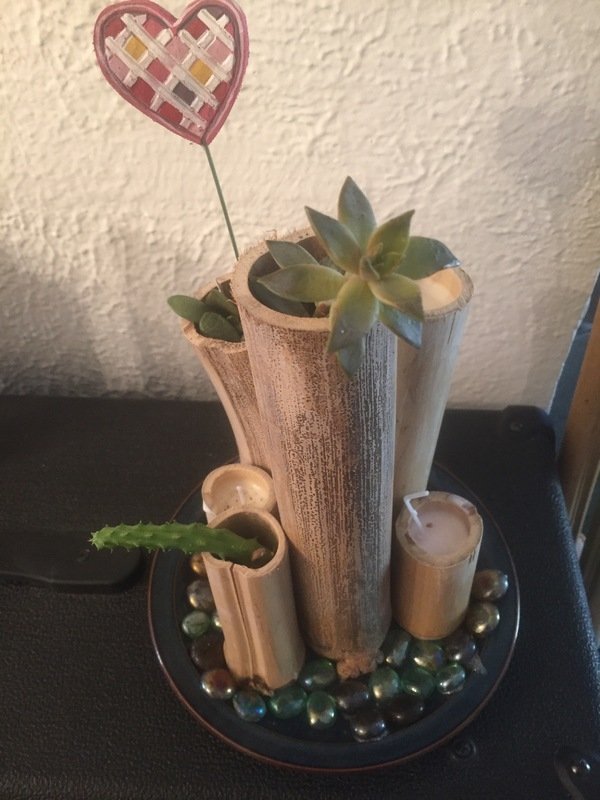 Recently, I came across a bunch of bamboo and decided to get creative. Here are a few ideas of mine I wanted to share with the Steemit community.
Candles
This one is easy. Just chop up bamboo pieces with a table saw, melt the wax, and add a wick!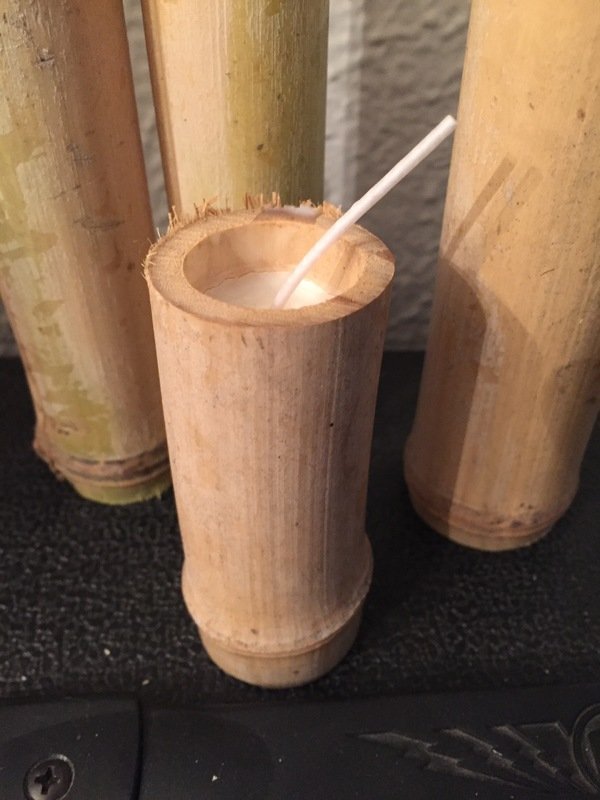 Ladder
Tie some bamboo together with twine. This makes for a great towel/blanket holder!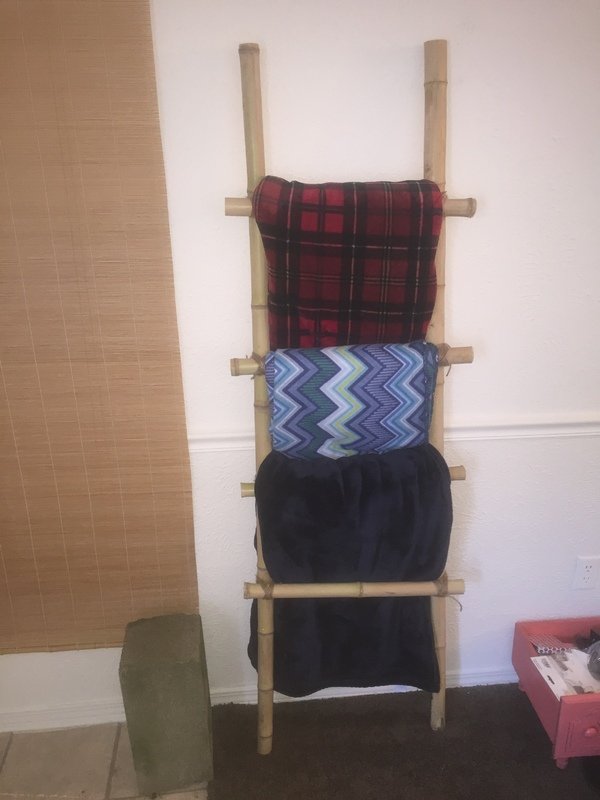 Planters
The chopped up bamboo also makes for good miniature planters. This is perfect for growing little succulents from the leaves that fall off. Here is a planter/candle assortment.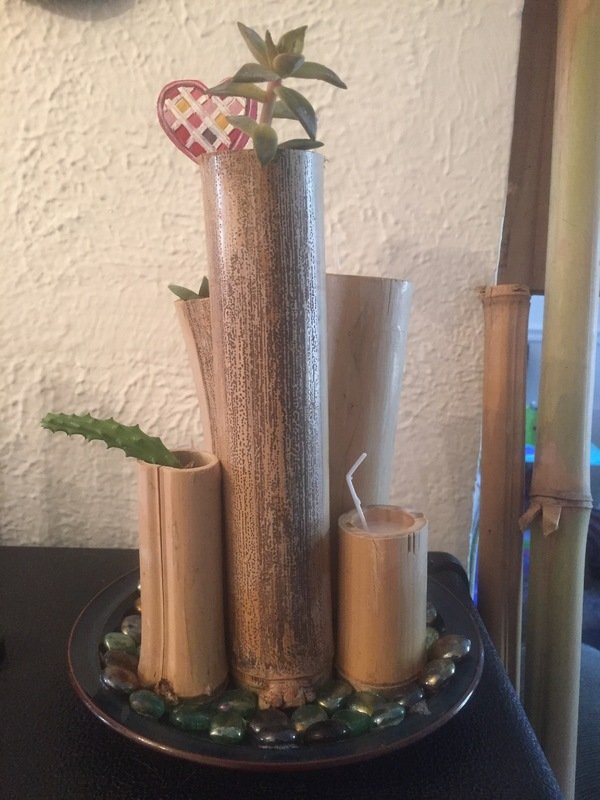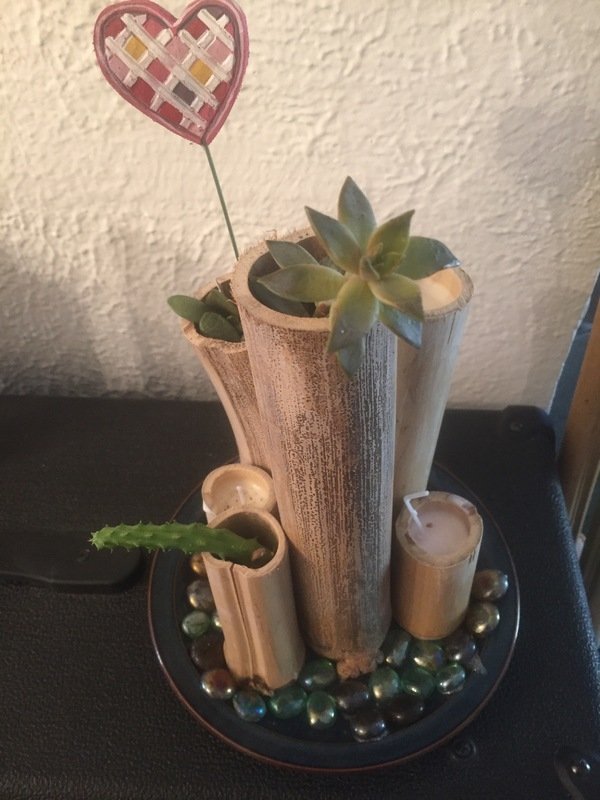 ---
I hope this inspired some creativity of your own! Feel free to share your ideas in the comments.
---