Hello all!
I just realized how little content I am uploading to DeviantArt, and that is going to change, pinky promise!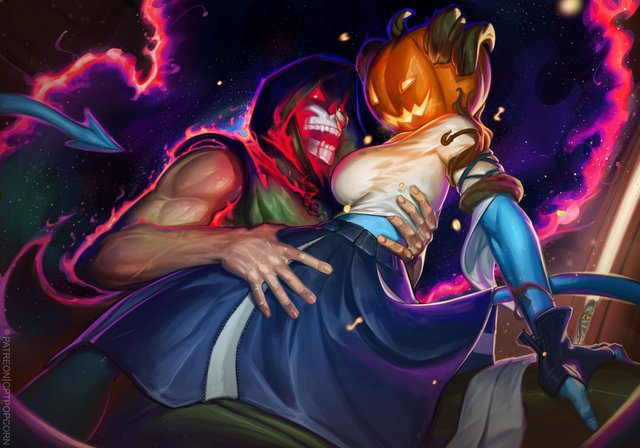 I started this journey two months ago, practically nothing! Yet I have already created A LOT of content (which you can find on my Twitter but mostly on my Patreon), and I will slowly bring it up here, for you!
Each of my artworks has quite a lot of variations and twice a month I bring up a mini-story on some of them. And as such, this is a variation made over my favorite artwork so far... Jessie and The Traveler are already celebrating and showing off their costumes! Let's join them in the party mood!!
Also check the NSFW version, it is here only for you ;)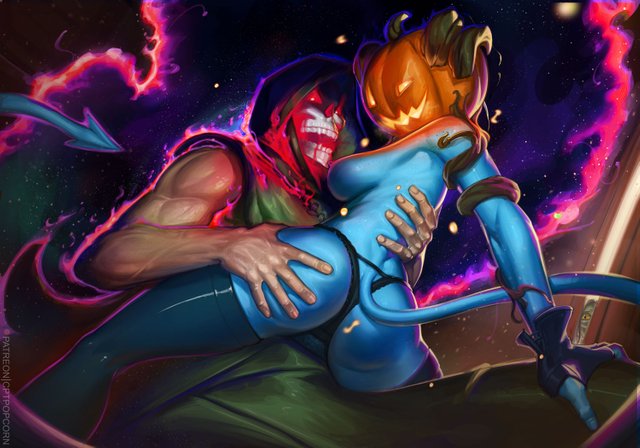 👻🎃👻Happy Halloween to everyone!👻🎃👻
---
---
I love Fantasy, Critical Role and Porn. So what's better than having the three of them together?
Wanna support me and get the NSFW version of all my works? Get to my Patreon (CptPopcorn) to see all of it!
You can also find me in Twitter (CptPopcorn) and Instagram! (CptPopcorn). Go there and give some love away!