The Family Preservation Foundation was founded in 2017 to offer free legal assistance in the fight against government-driven family separation. Many parents have joined the foundation to get help in defending their parental rights and those of their children and families, and to stop more families from being traumatized by the government. Earlier this years the foundation filed federal civil rights lawsuit against the State of Minnesota and Dakota County for kidnapping children and placing them into the foster "care" system.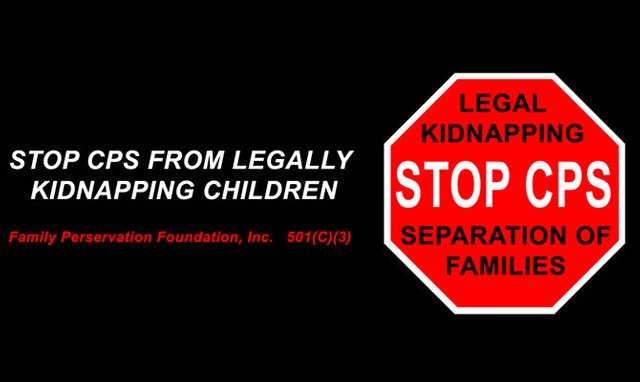 Source
The website for the foundation describes themselves as:
"The Family Preservation Foundation (FPF) is a nonprofit 501 (c)(3) organization whose mission is to defend and preserve the individual rights and liberties guaranteed to children and parents in this country by the Constitution and laws of the United States as it relates Child Protection Services and Foster Care. Nonpartisan, the FPF works through litigation, publicity efforts, and education and it has over 4,700 members. The FPF provides legal assistance in Child Protection Services and Foster Care cases when it considers civil liberties to be at risk. Furthermore, FPF desires to ensure that no person is denied their right to equal justice because of poverty."
- Dwight D. Mitchell - Founder and Executive Director
The Family Preservation Foundation also has a sister-site called Stop CPS from Legally Kidnapping Children, which also provides information to help protect families and stop the separation of families and traumatization that results. They call for family separation to be restricted, with evidence of physical harm to be made first before allegations result in the trauma of breaking families apart.
Their site states the mission statement as:
"Stop CPS From Legally Kidnapping Children" is a not-for-profit, 501(c)(3) national public interest organization dedicated to the idea of rescuing children from unwarranted forced parental separation, family preservation, family first ideology, and restoring the respect for children's rights through litigation on the constitutionality of the preservation of the family unit through our multi-State litigation strategy in federal courts across this great nation.
We seek Supreme Court review on the unconstitutional practices of Child Protection Services nationally, and their unnecessary removal of children out of the family home of fit parents when there is no evidence of harm, immediate threat or future harm to the child. We seek the recodification of unconstitutional State statutes, independent safety planning services, and the speedy reunification of parents, where appropriate, to adhere to federal mandates. We will work to get these children and their families to get them the PTSD psychological care they will need after these horrific experiences.
Currently the government doesn't provide for post child return psychological care. Finally, just as Police Officers, Social Workers and Guardian Ad Litem should have qualified immunity only, and we seek to criminalize the fabrication of evidence to effect the removal of a child from the family home."
The FPF has now amassed over 4000 parents as members in their fight against the corrupted governmental policies that destroy families and traumatize children in the process. One mother, Amanda Weber, has received media attention when a judge returned her 1-year-old son after false allegations places him into a foster home:
"I am mad at the system for failing me and my son."
What's typical of this corrupt child procurement syndicate and the racket they run, is that there is no veracity behind allegations, and the "social service" workers know this in many cases. Yet, they still "do their job" and kidnap children from loving parents. As the Star Tribune reported about Weber's case:
Morrison County Judge Leonard A. Weiler ruled in August that Morrison County Social Services "had failed to prove by clear and convincing evidence that the child is in need of protection and/or services" under the state statute.
He also said that there was no evidence that the boy's mother had medically neglected the child as the county alleged.
...
The legal victory is symbolic for a coalition of parents and advocates seeking to change the state's child protection system. The group has argued that Minnesota's laws criminalize parents for what they consider to be routine parental discipline and have a disproportionate effect on black families.
Founder of both the Family Preservation Foundation and Stop CPS from Legally Kidnapping Children, Dwight D. Mitchell, has also been a victim of state-sanctioned "legal" (but unawful) kidnapping of his children. A babysitter reported him to CPS for spanking one of his children, resulting in his three children being removed from his home, breaking up the family. After 2 years of fighting the legal system his family is back together again.
The Star Tribune described Mitchell's story:
Mitchell said his involvement with child protection began on the night of Feb. 16, 2014, when he and his wife went to dinner and a movie and left their children in the care of their longtime babysitter. A day earlier, Xander had received a "bottom spanking" from his father for stealing and other acts of disobedience, including failing to do his homework and playing video games when he should have been sleeping.
When the babysitter called to report the alleged maltreatment of the child, police were dispatched to Mitchell's residence and his three children were taken to the police station for questioning, he said. Days later, Dakota County filed a court petition seeking protection for Mitchell's children, who were removed from his home and placed in foster care while the county investigated.
His son, Xander Mitchell, was kept in state custody for 22 months. The state also refused to allow contact between the father and son. The trauma imposed by these legalized kidnapping is not to be underestimated. Dwight says his son has been changed ever since then. He used to love doing things like "soccer and skiing", but has since become introverted and "spends most of his time indoors". Mitchell added:
The abduction by child protection services ruined my son's life and changed it forever. Can you imagine if you thought that your father abandoned you?
Imagine if you were taken as a child and not allowed any contact from your parents. You can think all sorts of things to try to rationalize what is going on and why they won't come to see you. This is happening across America, as children are taken away from parents and traumatized by thinking they've been abandoned or are no longer loved.
The FPF is one organization that is helping families fight against "legal" government kidnapping. Maybe more will be created in the future to help parents across the U.S. deal with the grave injustice being imposed upon them by an tyrannical authoritarian system that seems to deliver more trauma than salvation to children.
---
References:
---
Thank you for your time and attention. Peace.
---
If you appreciate and value the content, please consider: Upvoting, Sharing or Reblogging below.


me for more content to come!
---
My goal is to share knowledge, truth and moral understanding in order to help change the world for the better. If you appreciate and value what I do, please consider supporting me as a Steem Witness by voting for me at the bottom of the Witness page.