Spokane County Denied Moving To The Next Phase of Opening - Covid in My Town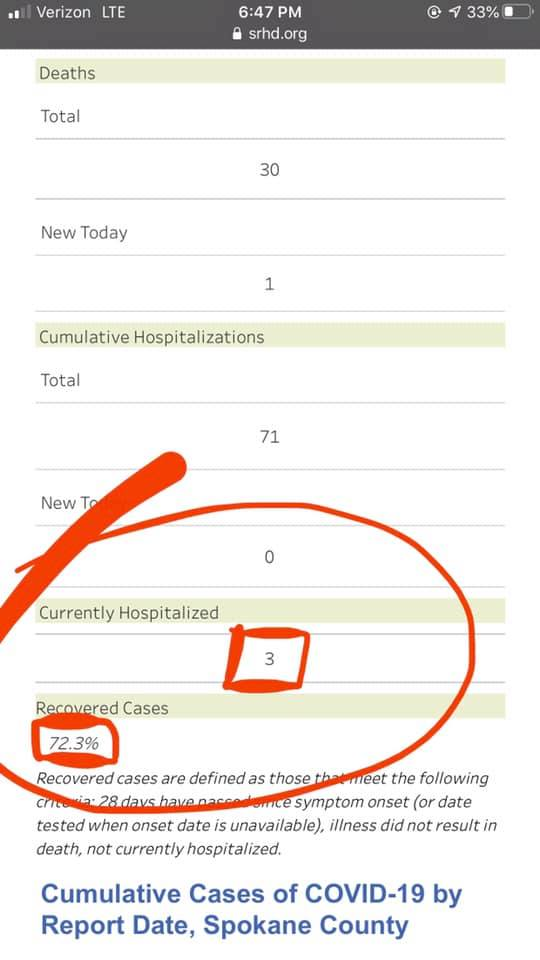 I don't currently live in Spokane, but I have lived there and I am near.
•Spokane's population is 219,190
In Spokane we are down to 3 hospitalized Covid Patients. If you remember WA had the first confirmed case.
Our Governor has gone over the top with one the strictest Lockdown's in the Nation even though our numbers have remained pretty low, with the greatest number of deaths coming from Long Term Care facilities.
Spokane requested a speed up on moving to the next phase of opening which was denied.
At first we were all willing to stay inside and now almost no one I know understands what is happening and why there is such a huge disconnect between the media coverage and the actual data.
Also, Georgia and Florida have also been open for 18 days with their numbers continuing to decline. (Remember all the media saying Georgia was going to have blood on their hands?)
There is mounting evidence that the lockdowns are not needed in most places perhaps with the exception of New York.
Why should we take emergency orders from governors when the data just doesn't justify it.
I'm frightened about the future and it has little to do with the virus and a lot to do with the economy and the process of trying to win back some of our freedoms and rights.