The most powerful emotion but the least we feel. || La emoción mas poderosa pero que menos sentimos.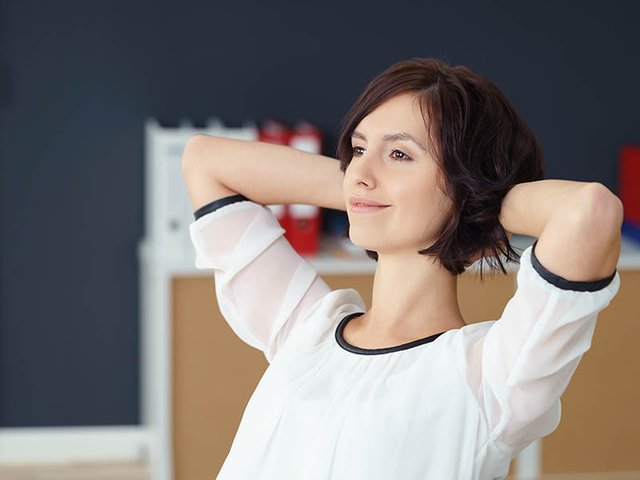 LINK
Para nuestra mente existen muchas emociones que hacen bien, muchas de ellas son bastante poderosas, y la satisfacción es sin duda una de las emociones más poderosas, pero que nuestra mente no está preparada para que la sintamos frecuentemente.
For our mind there are many emotions that are good, many of them are quite powerful, and satisfaction is undoubtedly one of the most powerful emotions, but our mind is not prepared for us to feel it frequently.
---
---
| Español | English |
| --- | --- |
| Comenzaremos haciéndonos una pregunta: ¿cuando fue la última vez que me sentí realmente satisfecho? Para responder esta pregunta con total sinceridad seguramente debemos tomarnos algunos minutos para encontrar allá en el fondo o en lo profundo de nuestras mentes algún recuerdo relacionado. Es decir: debemos buscar mucho para encontrar ese momento culmine de nuestras vidas en el que hemos sentido plenitud y que todo lo que hemos deseado estaba ocurriendo en ese momento. | We'll start by asking ourselves a question: when was the last time I felt really satisfied? To answer this question with total sincerity, surely we must take a few minutes to find some related memory there in the background or in the depths of our minds. That is to say: we must look hard to find that culminating moment of our lives in which we have felt fullness and that everything we have wanted was happening at that moment. |
---
---
| Español | English |
| --- | --- |
| No quiere decir que nuestro cerebro no está preparado para sentir satisfacción, lo normal es que nuestro cerebro no está preparado para sentir satisfacción todas las veces que desearíamos sentirla con mayor frecuencia. | It does not mean that our brain is not prepared to feel satisfaction, it is normal that our brain is not prepared to feel satisfaction all the times that we would like to feel it more frequently. |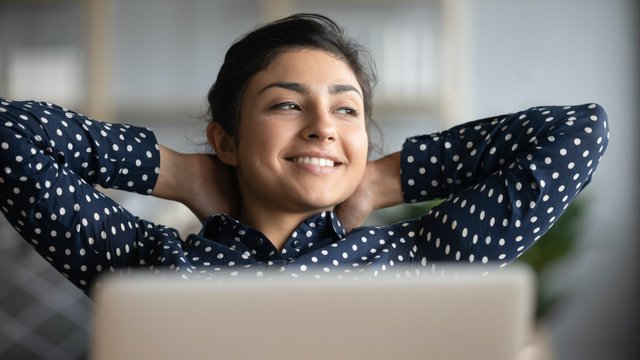 LINK
| Español | English |
| --- | --- |
| Esto sucede de manera natural, es verdad que cuando nos sentimos completamente satisfechos dejamos de buscar cambios o mejoras, nuestra creatividad suele disminuir a causa de nuestra autocomplacencia. | This happens naturally, it is true that when we feel completely satisfied we stop looking for changes or improvements, our creativity usually decreases because of our complacency. |
---
---
| Español | English |
| --- | --- |
| Es por esto mismo que por causa de qué la satisfacción es esa emoción tan plena que podemos experimentar como seres humanos, es a su vez la emoción que más nos cuesta la mayor parte del tiempo, por eso en algunos casos sufrimos el síndrome del impostor, por qué deseamos alcanzar la perfección, esto como resultado de que no estamos plenamente contentos por todo lo que estamos haciendo, existe un sentido de superación todo el tiempo, porque creemos y sabemos que podemos hacerlo de una manera mucho mejor. | It is for this very reason that because satisfaction is such a full emotion that we can experience as human beings, it is in turn the emotion that costs us the most most of the time, that is why in some cases we suffer from impostor syndrome, why we want to achieve perfection, this is because we are not fully happy with everything we are doing, there is a sense of improvement all the time, because we believe and know that we can do it in a much better way. |
---
---
| Español | English |
| --- | --- |
| Podemos resumir que la satisfacción es ese punto álgido que buscamos día a día luchando contra nosotros mismos y que no todo el tiempo llegamos a alcanzarlo. | We can summarize that satisfaction is that high point that we seek every day fighting against ourselves and that we do not reach it all the time. |
---
---
Lo relatado en esta publicación es 100% de mi autoría, ha salido de mi cerebro por mi experiencia, fracasos y estudio de distintas fuentes. Cualquiera que quiera tomar parte de este relato puede solicitar el permiso correspondiente para hacerlo.