Los beneficios de ser colaborativo. || The benefits of being collaborative.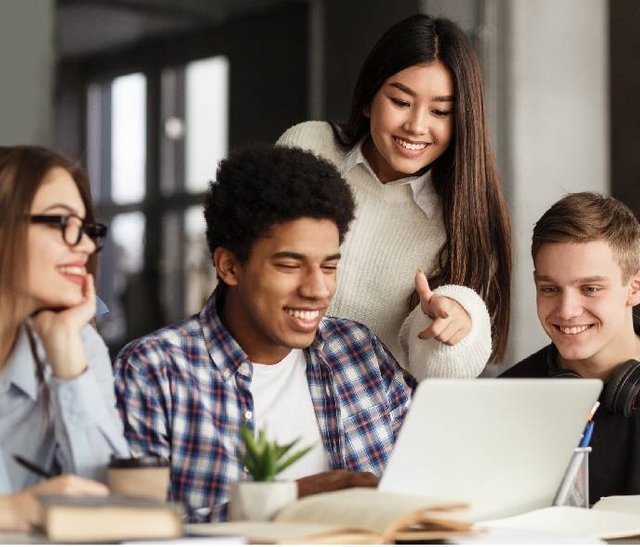 LINK
Entendemos a que nos referimos cuando decimos "Trabajar en equipo", pero ¿Cuál es su importancia en la vida real?.
We understand what we mean when we say "Teamwork", but what is its importance in real life?
---
---
| Español | English |
| --- | --- |
| Si bien hablamos de sociedad, somos muy invidualístas en la práctica, somos competitivos y de alguna manera al esforzarnos en superarnos nos concentramos en nosotros mismos, esto hace que los resultados se vean limitados por actuar solos. | Although we talk about society, we are very individualistic in practice, we are competitive and somehow by striving to improve ourselves we focus on ourselves, this means that the results are limited by acting alone. |
---
---
| Español | English |
| --- | --- |
| Es por ello la vital importancia de ser colaborativos con otras personas, ya sea en cualquier circunstancia, de esta manera nos nutrimos y nos permitimos a nuevas perspectivas, en equipo podemos ir mas lejos. | That is why the vital importance of being collaborative with other people, whether in any circumstance, in this way we nurture ourselves and allow ourselves new perspectives, as a team we can go further. |
---
---
| Español | English |
| --- | --- |
| Pongamos como ejemplo una persona bien preparada, formada académicamente o que posee gran experiencia en un campo específico, pero si esta persona NO sabe trabajar en equipo, lamentablemente en lugar de ser un recurso valioso, llega a ser un obstáculo para la organización. | Let's take as an example a well-prepared person, academically trained or who has great experience in a specific field, but if this person does NOT know how to work in a team, unfortunately instead of being a valuable resource, he becomes an obstacle for the organization. |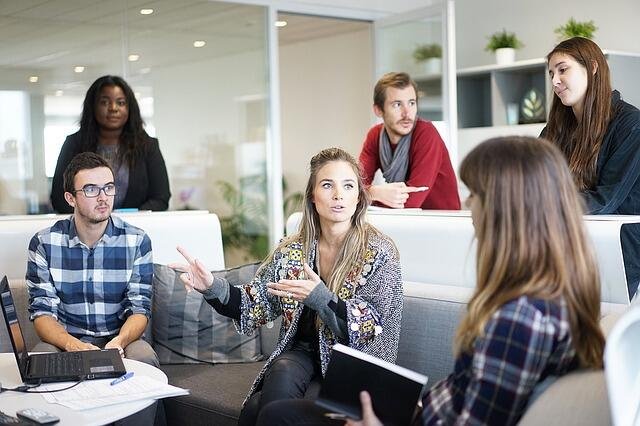 LINK
| Español | English |
| --- | --- |
| En los casos de las relaciones interpersonales es necesario que sepamos escuchar y empatizar con las demas personas, movernos en los principios de negociación con nuestros pares. Debemos tratar de llegar a un consenso siendo cooperativos. | In the cases of interpersonal relationships it is necessary that we know how to listen and empathize with other people, move in the principles of negotiation with our peers. We must try to reach a consensus by being cooperative. |
---
---
| Español | English |
| --- | --- |
| Esto NO significa que en todo tiempo debemos ceder, debemos tener voz y criterio. Pero cuando desarrollamos esta habilidad sin dudas nos beneficia en muchísimos aspectos como por ejemplo los siguiente: | This does NOT mean that we must give in at all times, we must have a voice and criteria. But when we develop this ability, it undoubtedly benefits us in many aspects, such as the following: |
---
---
| Español | English |
| --- | --- |
| Ser colaborativo fortalece el equipo y como uno de los tantos resultados permite la mínima rotación de los miembros del equipo, esto también se relaciona de manera individual con la valía de cada uno favoreciendo en el clima laboral siendo mas positivos los unos con los otros. | Being collaborative strengthens the team and as one of the many results allows the minimum turnover of team members, this is also related individually to the value of each one, favoring the work environment by being more positive with each other. |
---
---
| Español | English |
| --- | --- |
| Trabajar de esta manera estimula la creatividad y desarrolla la inteligencia emocional, ayudando a la resolución de conflicto y lo mas importante es que uniendo los talentos, habilidades y conocimiento de cada uno de los miembros del equipo podemos llegar mas lejos y concretar los objetivos que solo no podríamos. | Working in this way stimulates creativity and develops emotional intelligence, helping to resolve conflict and the most important thing is that by uniting the talents, skills and knowledge of each of the team members we can go further and achieve the objectives that only we could not. |
---
---
Lo relatado en esta publicación es 100% de mi autoría, ha salido de mi cerebro por mi experiencia, fracasos y estudio de distintas fuentes. Cualquiera que quiera tomar parte de este relato puede solicitar el permiso correspondiente para hacerlo.