The Tatiana Show Hosts #PREPPERPALOOZA Online April 5th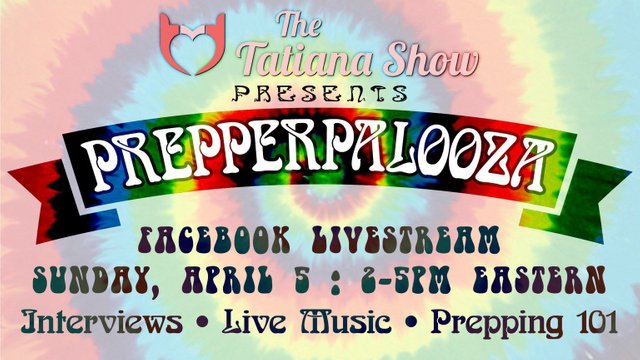 Preppers are having a moment and we want in on the fun! The Tatiana Show will be livestreaming hours of interviews, live music performances, and the basics of disaster preparedness in the form of Prepping 101.
Guests include:
Tatiana Moroz of The Tatiana Show and Proof of Love
Lyn Ulbricht of Free Ross
Josh Scigala of Vaultoro
Lea Thompson of Girl Gone Crypto
Anastasiya of Be Your Own Vault
Jordan Page
Michelle Ray of Gulchcast
Kristen Meghan
Diana Zinni
Juan S Galt
Dionna Bailey
Mike Salvi of HaHa For Hire
Kevin McKernan of Medicinal Genomics
Mad Bitcoins
... and more!
RSVP on our Facebook event page now!