The French term hors d'œuvre (pronounced "or-derves"), which literally means "out of work" but translates to "outside the meal," is a one-bite item that's and served separate from or prior to a meal!
Tarama is fish roe - often referred to as "Greek Caviar" and loved by many - they are tiny eggs of either carp, cod or mullet. There are two types available in Greece: white and pink.
I prefer the pink variety. If this dip is sometimes pink, the beautiful pink color that is found in taramosalata sold in stores is due to the use of the famous E120 food coloring, made from the insect "dactylopius coccus" also known as cochineal.
These are facts that I have picked up from the Internet.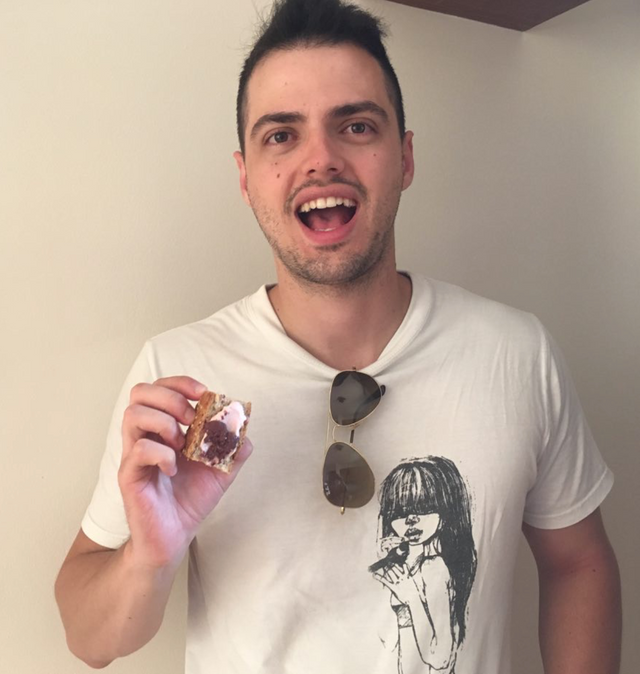 For used bread in my version - some people prefer potato for a creamier finish and for the olive paste I used pitted Calamata Olives and extra virgin olive oil . Both of these are used as Meze in Greek restaurants
TARAMA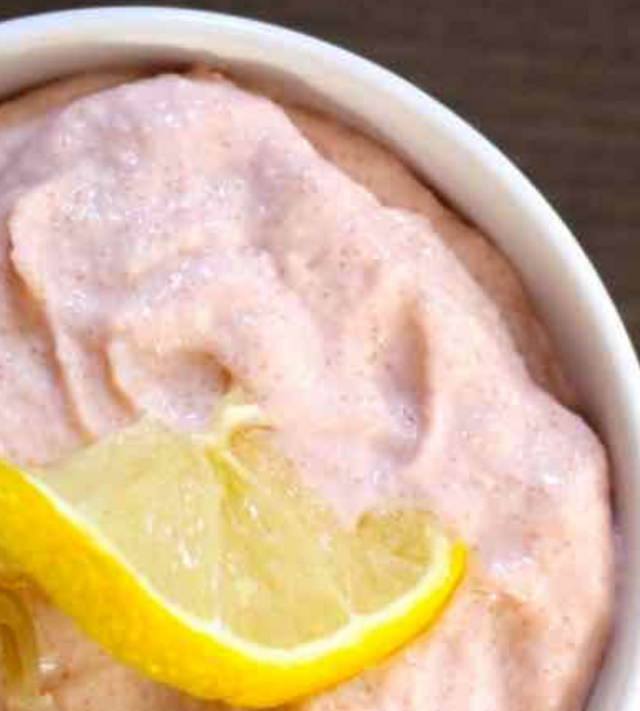 8 ounces of smoked cod roes
2 slices stale ​​bread - cut the crust off
1 spring onion
½ cup olive oil and juice of a lemon
Ground pepper
Do not add salt as roe is already salty
Instructions
Soak the bread in cold water for 30 minutes.
In a blender, mix the cod roes, spring onion and half of the lemon juice and mix at medium speed to obtain a creamy texture.
Thoroughly wring the bread to remove any moisture and blend again with the other ingredients
Stir in remaining lemon juice, pepper and reduce blender speed to low. Gently pour the olive oil until it is completely absorbed - the mixture should be creamy
Olive Paste
This is very easy to make - olives, garlic, oil, and vinegar - simple ingredients - just blend pitted olives with garlic, oil and vinegar. Delicious served on pita bread or toast or even with a pizza
Cut a small seeded roll lengthways and then in half again - making blocks to decorate (or just slice into rounds)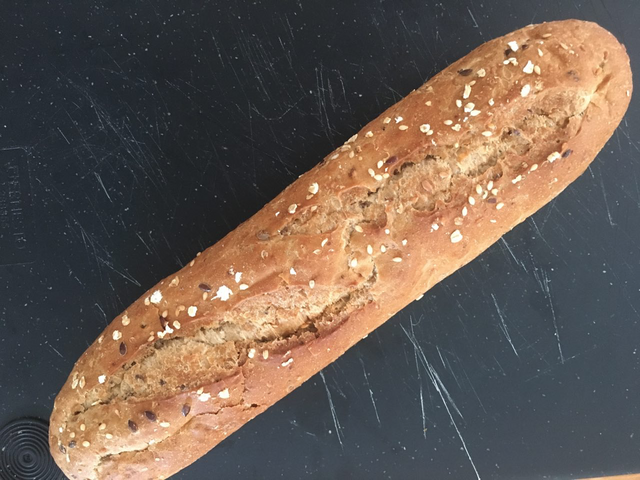 Spread the tarama on the bread and decorate with the olive paste. These are so good !!!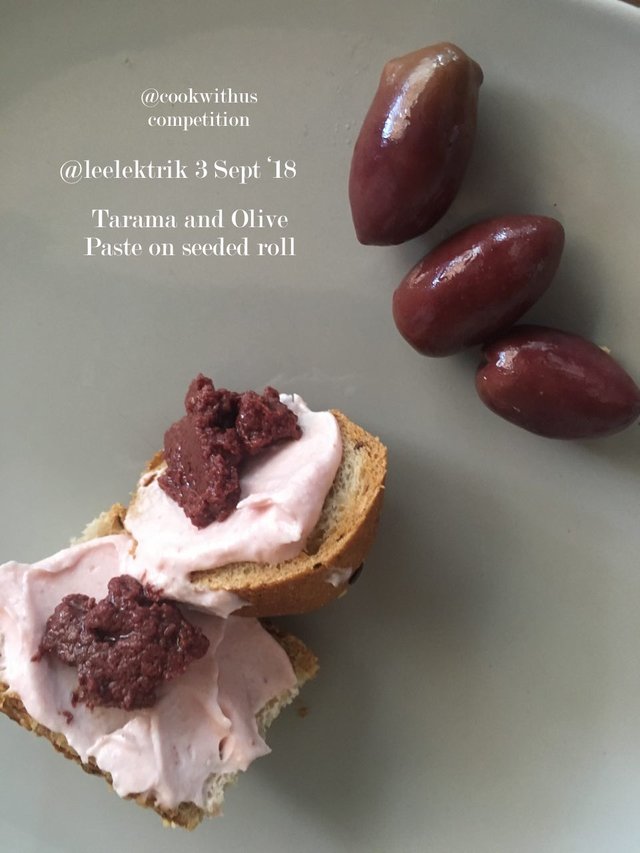 Hope you try this out - if you haven't already made some yourselves. It's really worth it and not difficult at all.