Well, to say the least, I am flattered and humbled to be going through to the second round of this competition.
The mystery basket had the four ingredients we had to use and I immediately knew what it was that I was going to prepare.
The ingredients are chicken, tomato, strawberries and tea.
I searched for fresh strawberries but could not find them. Luckily we had a tin of strawberries in the pantry. They looked so dull when I opened the tin so I decided to dye them blue with some food colouring. This worked out exceptionally well.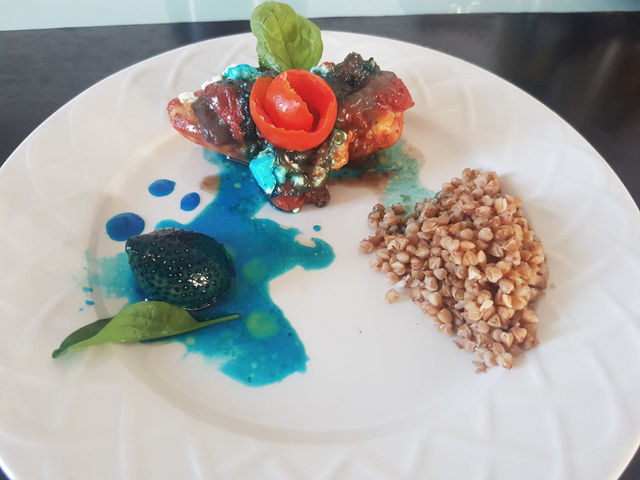 Fun with the colouring
Now, the truth is, I have never used strawberries in my cooking so this was an addition to my already favourite dish of chicken, tomato, feta cheese and baby spinach leaves.
And alas, that sinking feeling when you have eaten all the food and remember the proof photograph. Luckily I hadn't thrown away the tin from the strawberries and could add baby spinach, tomato and feta to produce a proof photograph.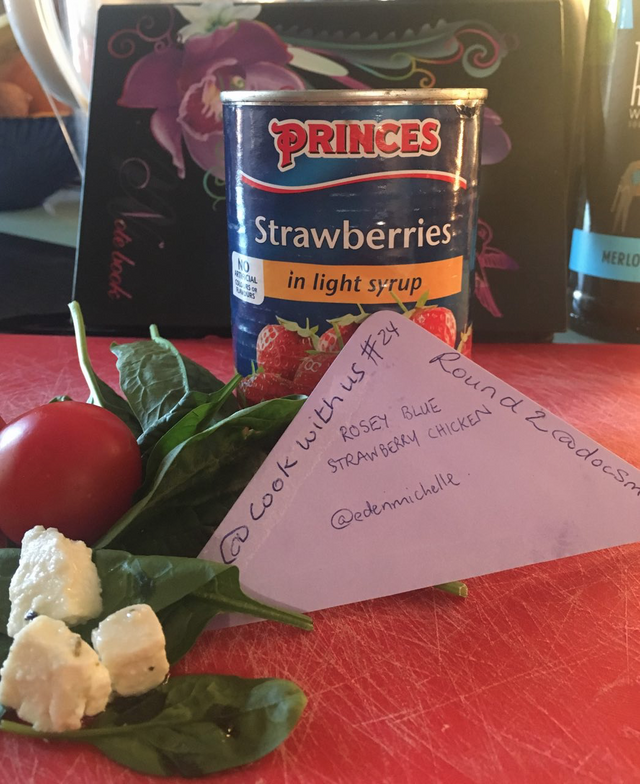 Some ingredients: Strawberries, feta, baby spinach and tomato
Now the method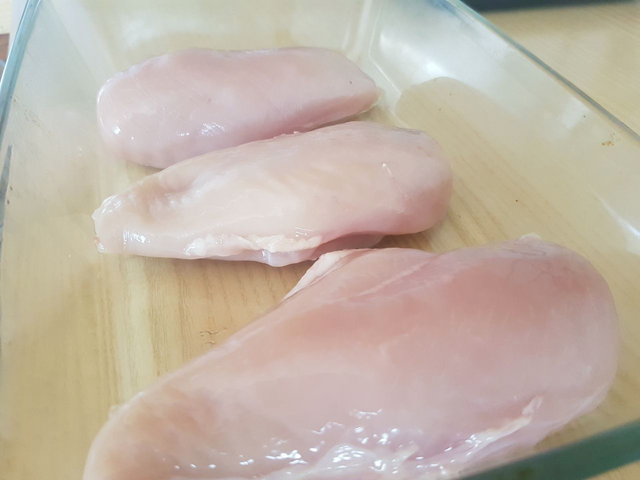 3 Chicken breasts in a pyrex oven-proof dish
Add a tin of tomatoes as well as some fresh cherry tomatoes
Add some origanum, himalayan salt and freshly ground pepper
Bake in the oven until chicken browns and then remove from oven to add feta cheese and olives when chicken is cooked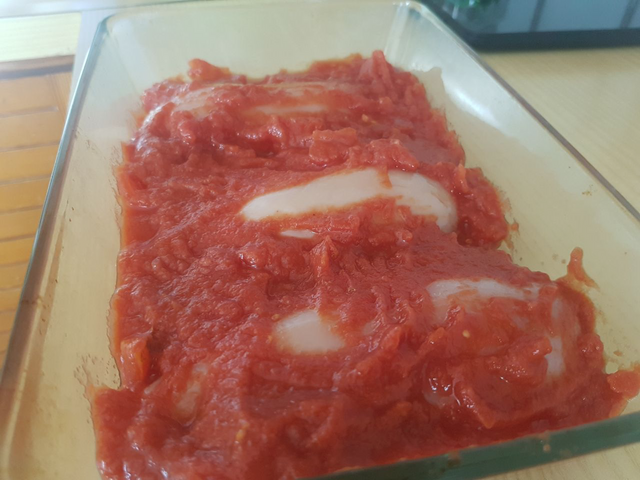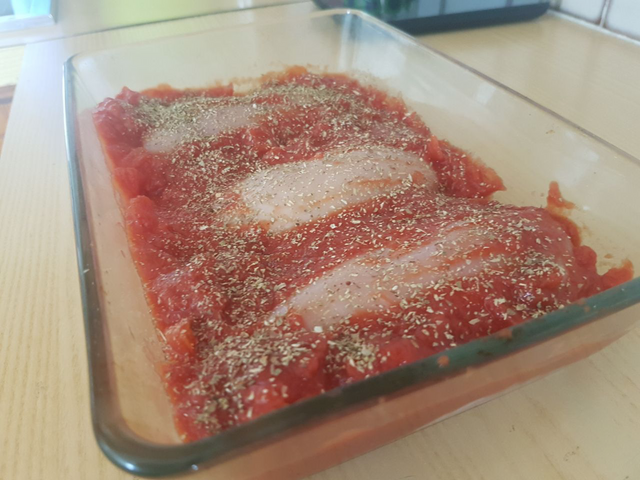 Add origanum, himalayan salt and freshly ground pepper and place in oven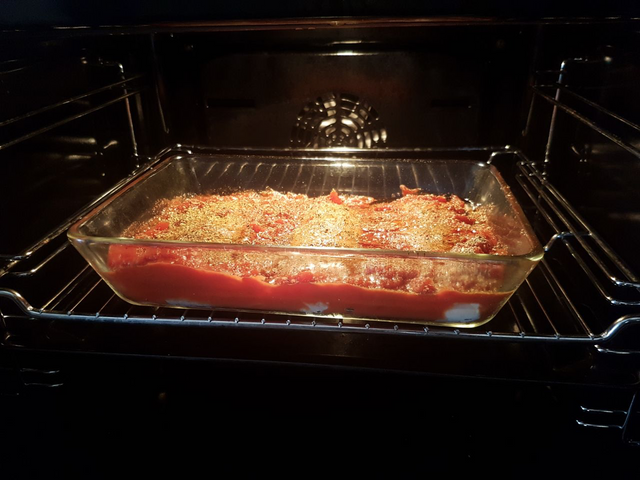 Place in moderate oven for about 30 minutes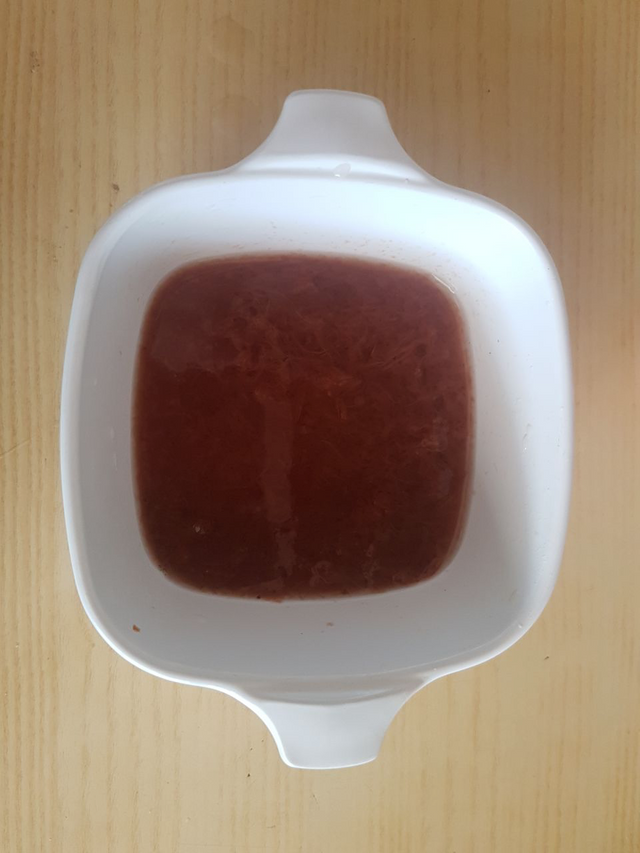 Whilst chicken cooking, mash the strawberries and mix with some strong well brewed mint tea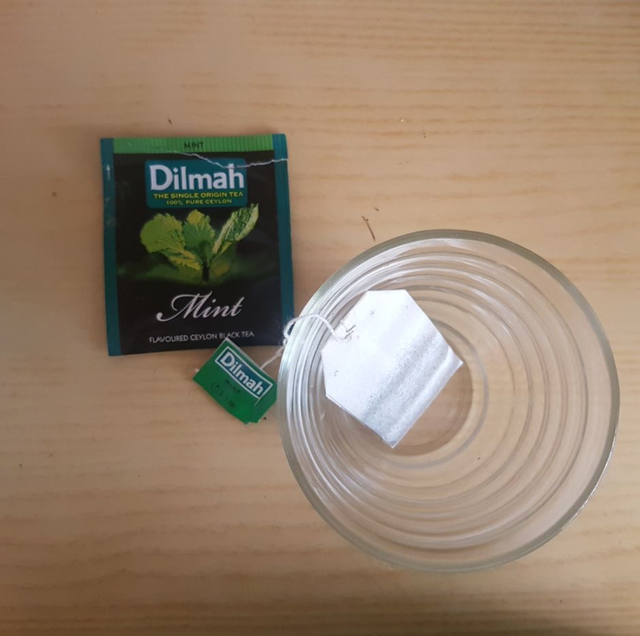 The inclusion of tea in the recipe was easy. I used mint tea with sugar and the mashed strawberries to make the sauce to pour over the chicken
Heat the strawberry mix until thickens enough to pour over the chicken.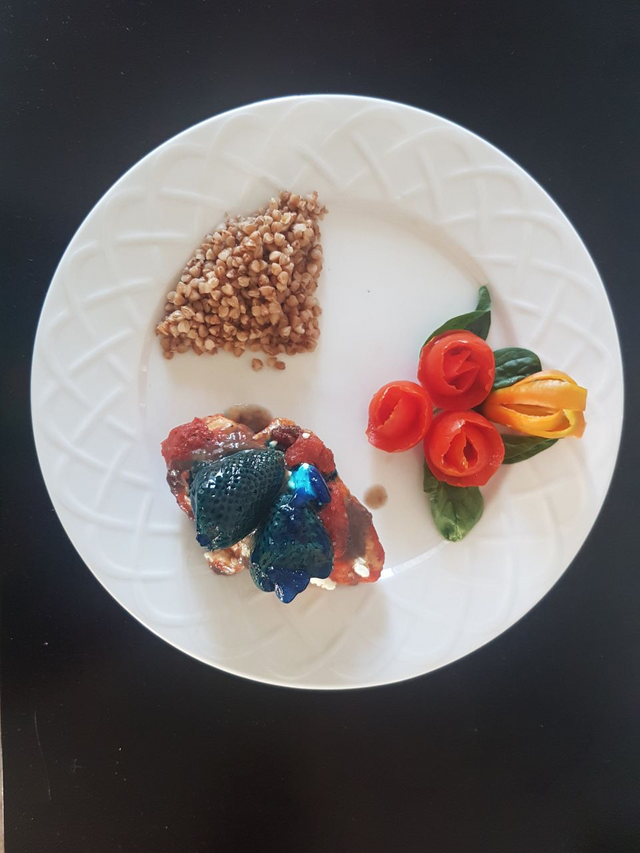 MY FINAL PLATING - served with buckwheat - a gift from Lithuania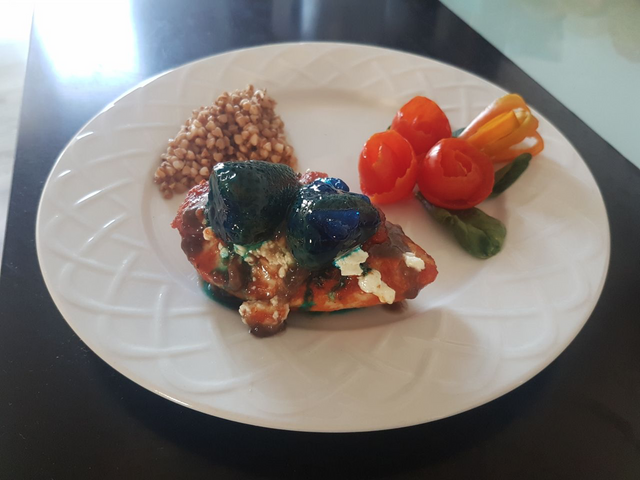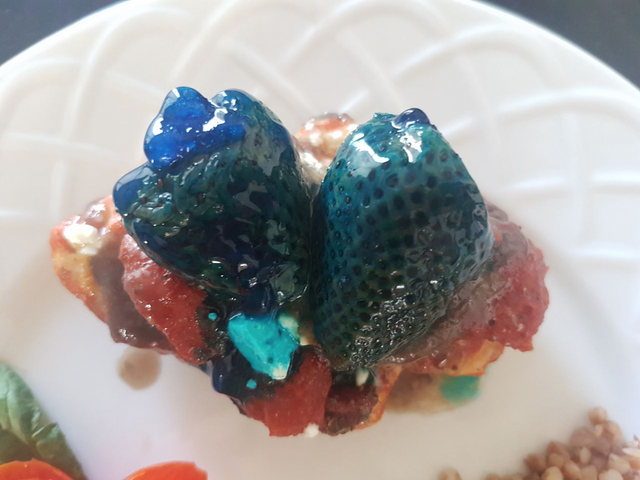 My blue strawberries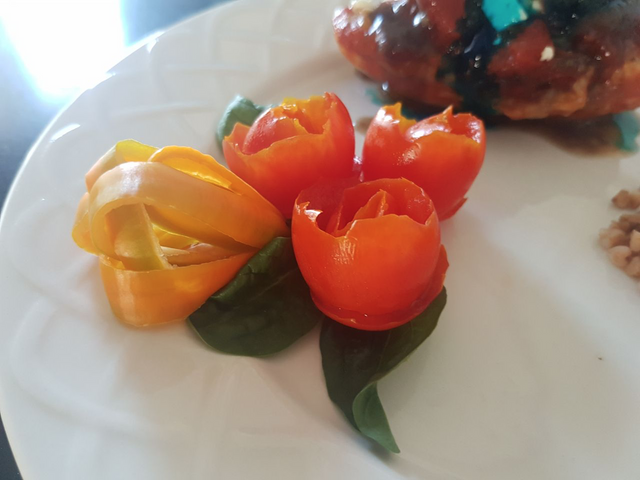 Tomato roses with baby spinach leaves and a yellow hot pepper crown
I hope you enjoy looking at my creation as much as I enjoyed making it. Upvote or resteem would be appreciated.
Thanks again to our esteemed judges and organisers of this competition - @chefsteve @offoodandart and @pandamama. A huge thank you to @docsmith for adding this great prize for one lucky contestant
Much Love
E