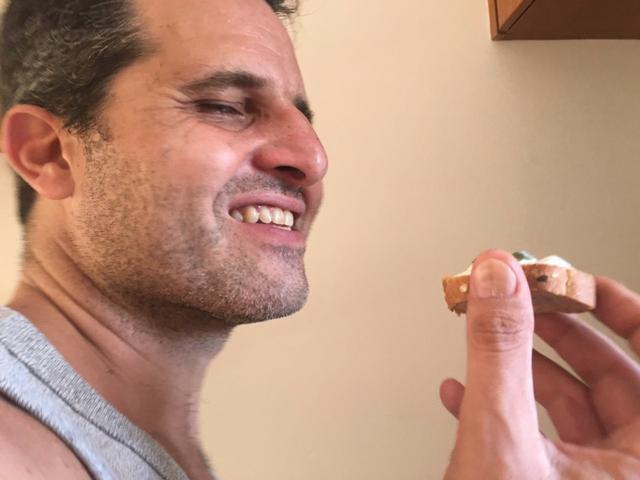 My eyes are closed in one of my proof photograph signifying many things - firstly I am exhausted from the move my lovely fiance and I made this weekend into our first home together. It's a little bit of paradise and I will blog about it soon and send some photographs - secondly I'm about to partake of this wonderful little hors d'oevres that I prepared today after a very late night out. We were planning to give it a miss but then did not want to incur the wrath of my brother. What decided us was that for some unknown reason the promised electricity was not switched on !!! So, a night out was better than sitting in a dark house - and furthermore, we had a great night out.
So what did I make - Tsadziki on a french loaf cut into little rounds with gherkins. This really is a delicious and amazing starter and we had planned to have a barbecue to say thanks to the family for all the help - but that never happened so the starters were great before pizza from the local Pizza place - Pizza Mia
Tsadziki is pretty simple to make - just grate the cucumber, and drain in a colander to remove excess liquid - add some crushed garlic and Himalayan salt and pepper and add yoghurt - simple as that. I added some sliced baby gherkins for decoration.
We all tucked in and made something for the competition and ended up with a plate which ended up looking like this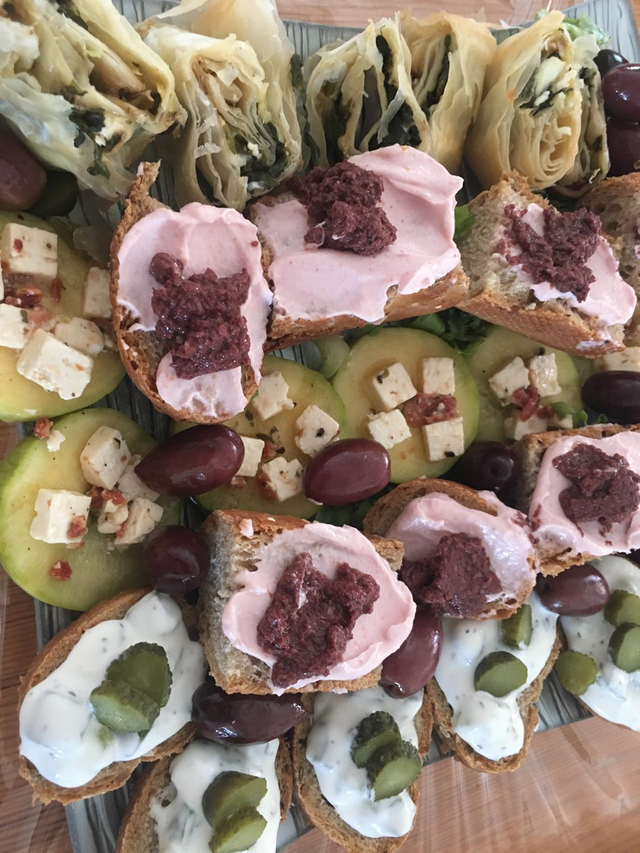 Mine is at the bottom of the photograph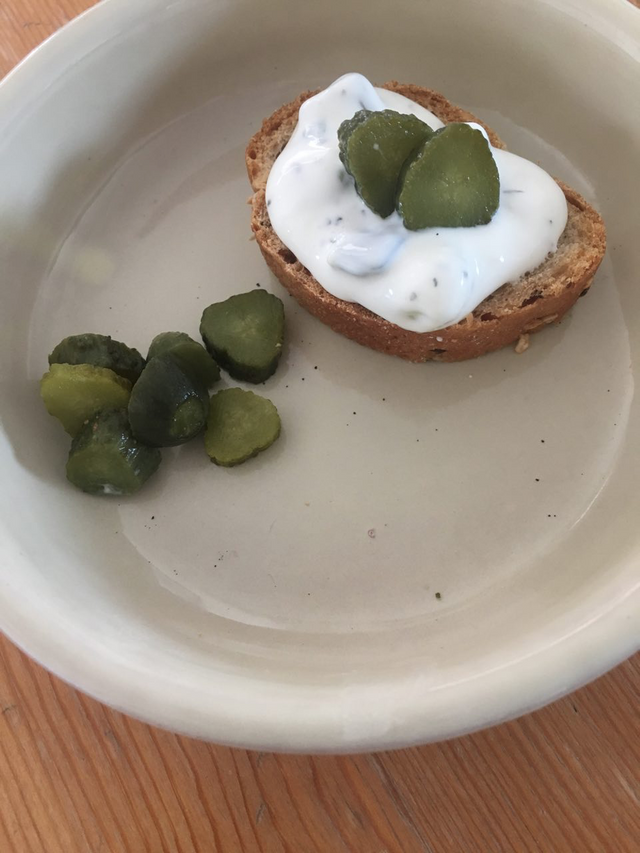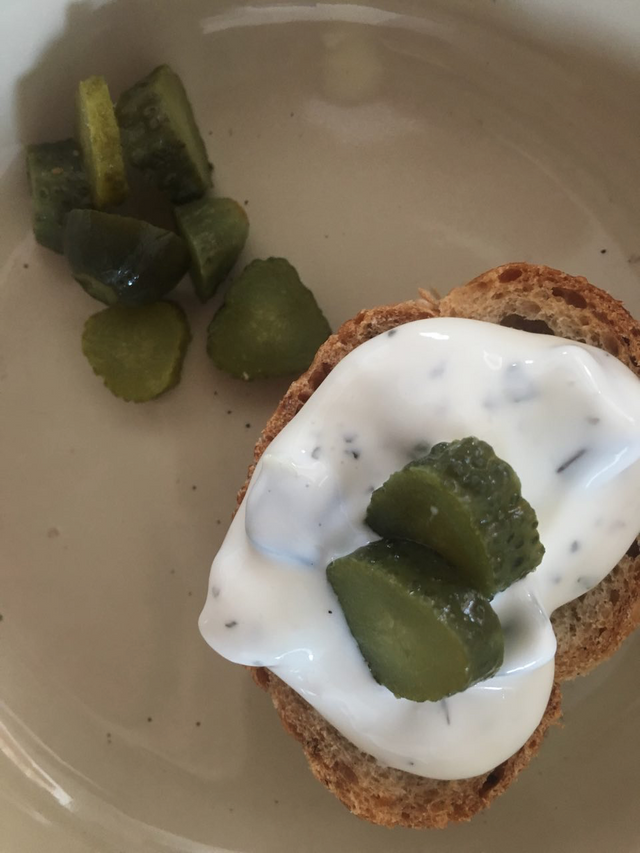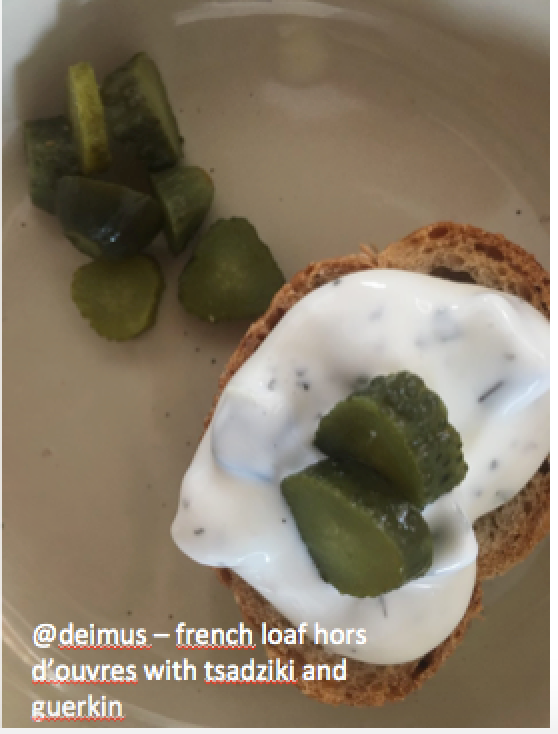 Hope you enjoy - have a wonderful week ahead and good luck to all the contestants