Vegan Pesto Pasta With Cherry Tomatoes
in 15 Minutes!
@Cooknbake
---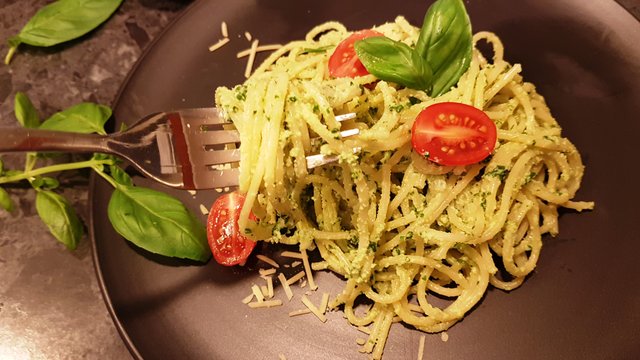 LETS GO VEGAN!
Here's a new recipe I just tried out. I don't cook vegan usually but I have been wanting to try this out for quite a while. It literally took me 15 minutes to prepare this meal and was delicious! (my kids, which are picky eaters, even loved it :D)
A simple, fast and healthy meal on the table in 15 minutes!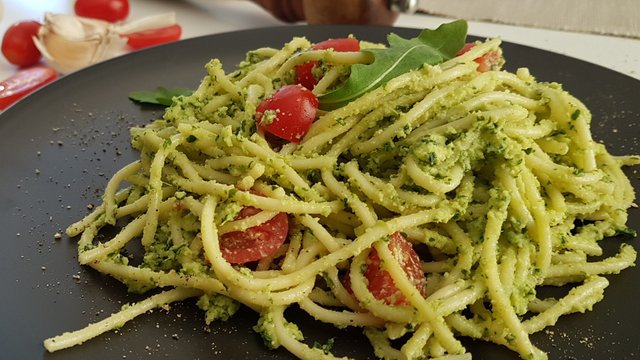 Heres my entry for this weeks @cookwithus LETS GO VEGAN challenge!! -
run by @chefsteve , @pandamama and @offoodandart :
Healthy Vegan Pesto Pasta With Cherry Tomatoes
@Cooknbake: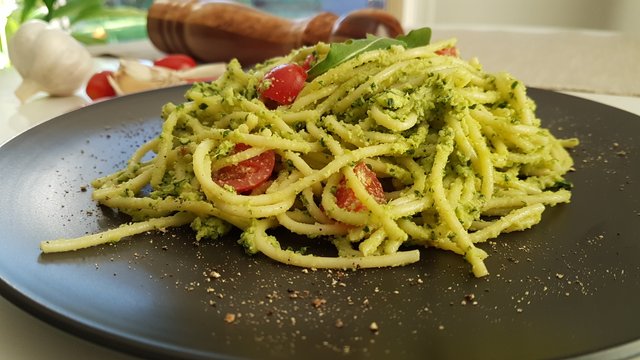 Ingredients: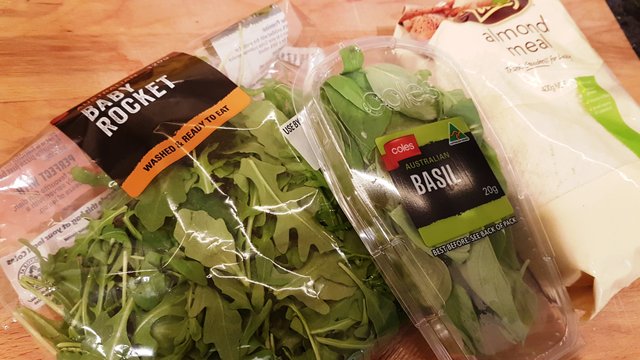 1 cup fresh arugula
1 cup fresh basil
¾ lemon, juiced
½ cup olive oil
1/3 cup water
3 garlic cloves, peeled
1 teaspoon pepper
2 teaspoons salt
1¼ cups almond meal
---
400gr vegan pasta
½ cup reserved pasta water
Cherry tomatoes, cut into halves
---

Method:
-In a blender combine basil, arugula, lemon juice, olive oil and water and blend for 1-2 minutes.
-Add in the garlic, salt, pepper and almond meal and blend to your desired consistency: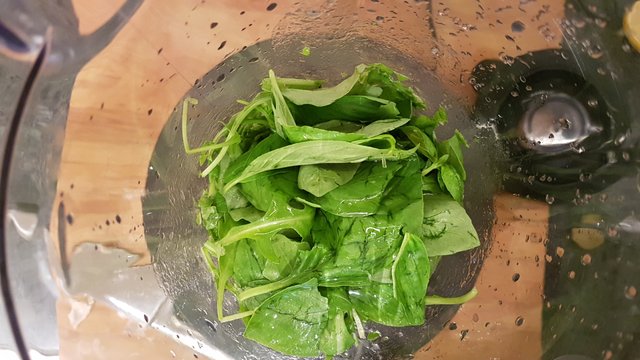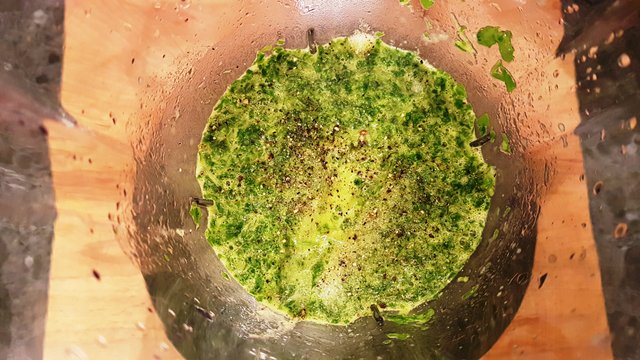 ---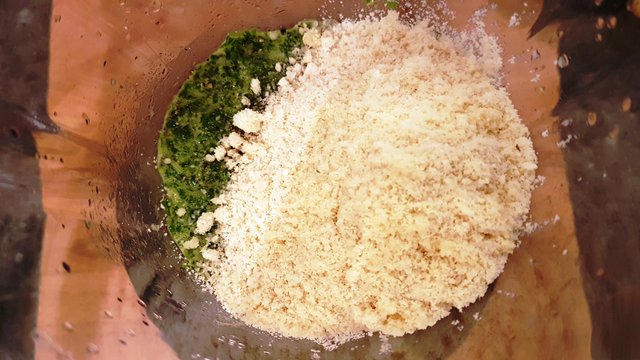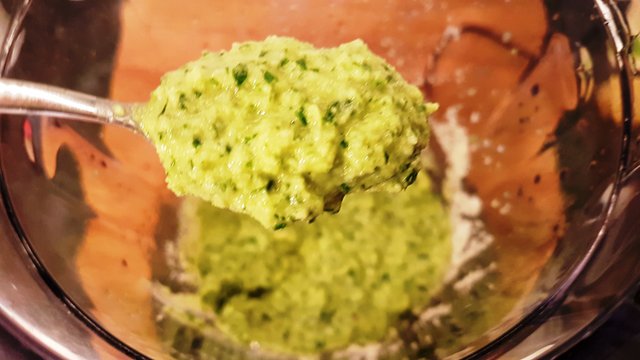 ---
-Cook the pasta according to the packaging instructions.
*When draining the pasta - reserve ½ cup of water.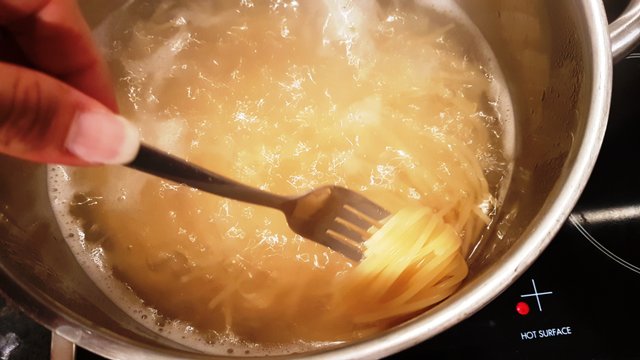 ---
-Return pasta into the pot, add the pesto sauce, water and cherry tomatoes and mix together.
SERVE an ENJOY!!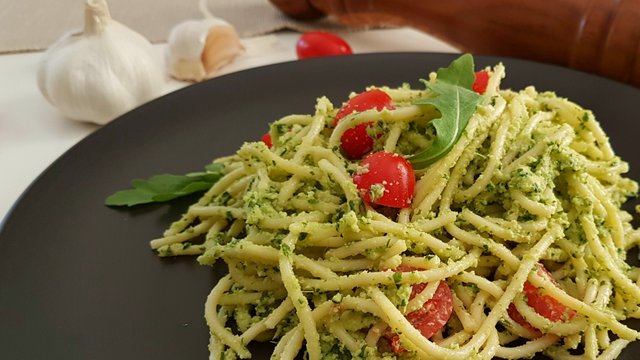 Hope you liked!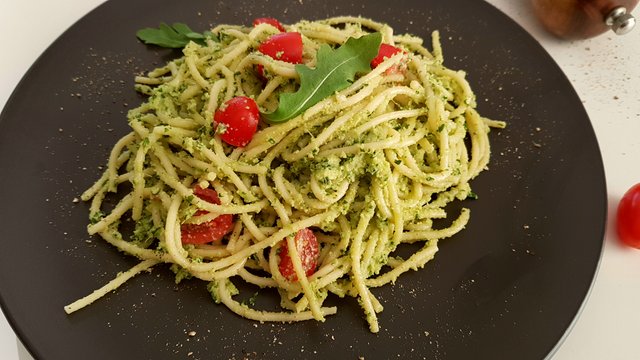 ENJOY EACH BITE!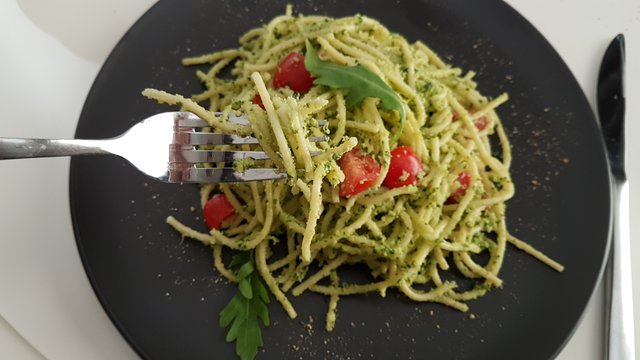 Simple Recipes @Cooknbake :)

More simple recipes to come! So stay tuned :)
-All pictures are mine and original, taken on my Galaxy S7 phone-
I love reading your thoughts and comments! Any feedback is always welcome ! So please keep 'em coming! :)
See you soon!
Have a great week!
Much Love ❤️
@Cooknbake
Simple recipes for any home :)