Bone Broth Pho!
With a nice long break ahead of us for the holidays and nothing but leftovers to eat, we decided to attempt pho for the first time.
I'm an old hand with meat broths, veggie broths, bone broths and even different Asian inspired noodle dishes (yakisoba and ramen being my favorite) but I've always been a little intimidated by pho. I think because it always has such a distinct flavor profile and kind of herby, spicy nature to it that I just couldn't put my finger on.
Turns out, pho gets its unique spiciness from the same spices I use in my chai! The combination of warming cinnamon sticks, and the licorice flavors from fennel and star anise (as well as a few other key ingredients) are what gives pho its unique flavor. So, we stopped by the Asian market, and I busted out my chai spices and we got to work.
This recipe is a traditional beef broth, cooked for 48 hours with some acid added for the bone broth health benefits.
Vegans in the house, I really think you could sub a good veggie broth and achieve something similar. A good veggie substitute for fish sauce that is added at the end would most likely be shiitake soy sauce, just a splash. When we make Korean banchan for our vegan friends, we sub shiitake soy sauce when omitting fish sauce all the time and they love it.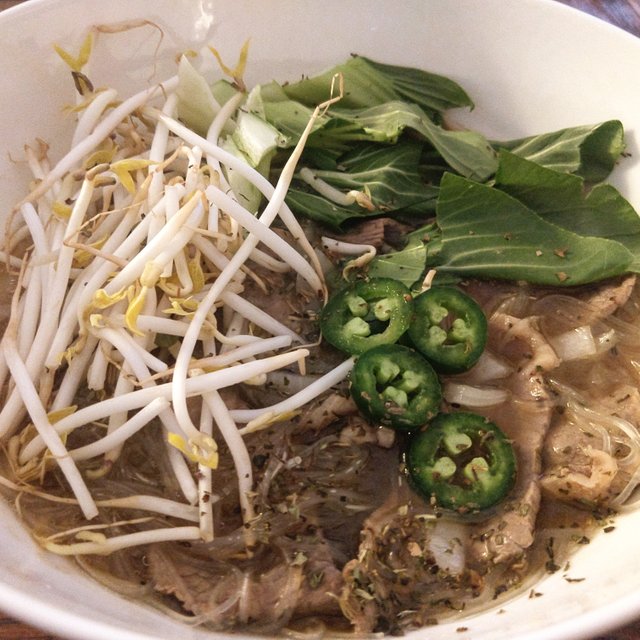 Bone Broth Pho!
2 to 3 lbs beef bones and joints
5 sticks cinnamon or cassia
2 tbsp aniseed (or if using star anise, 3 stars)
2 tbsp fennel seed
1 to 2 tbsp whole black peppercorn
2 large white onions
6 inch piece of fresh ginger
1 whole bulb of garlic
1 apple
1/4 c lemon juice or vinegar (if making bone broth)
Splash of fish sauce (or soy sauce)
Sliced beef, or tripe or whatever you like
Mushroom and veggies
Vermicelli rice noodle
Toppings:
Mung bean sprouts, fresh basil, fresh mint, lime, cucumber, cilantro, Sriracha, garlic chili paste, hoisin
Directions
To make the bone broth, blanch your bones for 10 minutes and rinse. Put in stock pot or slow cooker with vinegar/lemon juice and enough water to cover the bones. Start cooking while you prep the rest.
Toast your spices (fennel, cinnamon, peppercorn and anise) for several minutes in a pan over medium heat until toasty and fragrant.
In a baking dish or cookie sheet, put your onion (halved, cut side up), garlic, and ginger under the broiler until parts of your aromatics are nicely browned and fragrant.
Toss all your toasted, broiled and boiled things thus far into stock pot or slow cooker and add enough water to cover ingredients. Salt the broth. Quarter the apple, remove seeds, and add to stock pot.
Cook for 48 hours, until bones are falling apart.
Once your broth is done, strain it and remove fat (I put mine in the fridge and skim off the hardened fat layer). Add broth to a pot, salt your beef slices, add them to pot with your veggies and mushrooms, add fish/soy sauce (to taste), and your rice noodles, and some thin sliced onion.
Put your pho in a bowl and top as desired. Basil, mint, lime and bean sprout are the best imo, but the great thing about pho is topping your own bowl!
Eat and enjoy!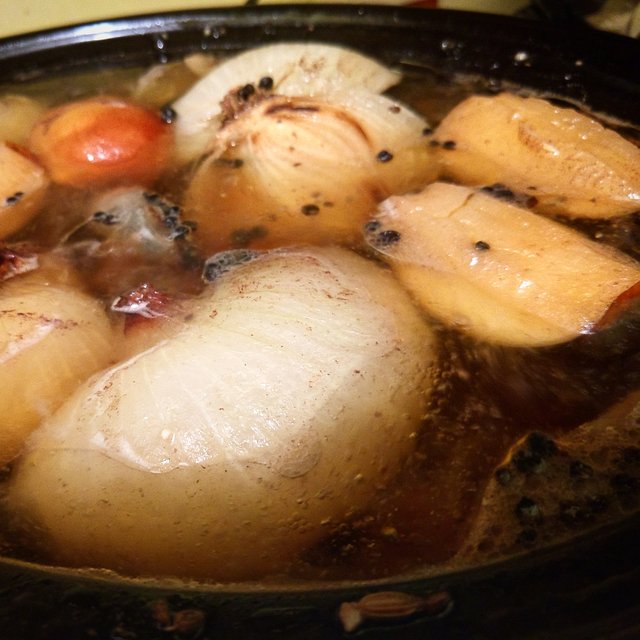 our bone broth!
We loved this pho. It tasted authentic, and it was super satisfying for a Christmas eve breakfast! 🍜 And now we have bone broth pho for days. Anyone want to stop by? 😊
If you make pho or if you try this recipe, I'd love to hear your feedback! I'm always looking for suggestions to bring us closer to good food and good living.
Happy holidays, and enjoy!
Xx Tree of Life


Proud member of @naturalmedicine come check us out on discord!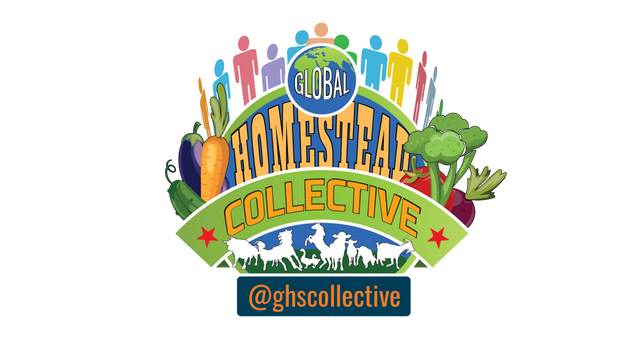 Proud member of Global Homestead Collective!
All images are my own.