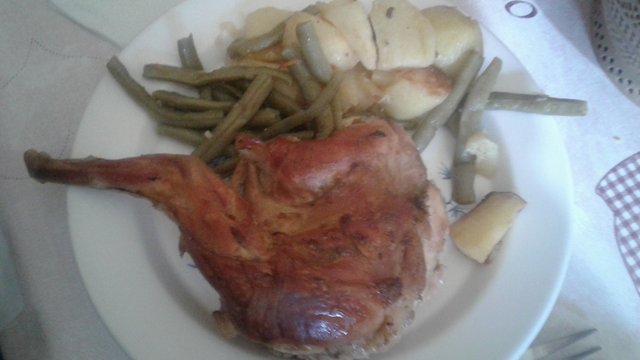 Yesterday, my aunt visited us, and she brought a rabbit.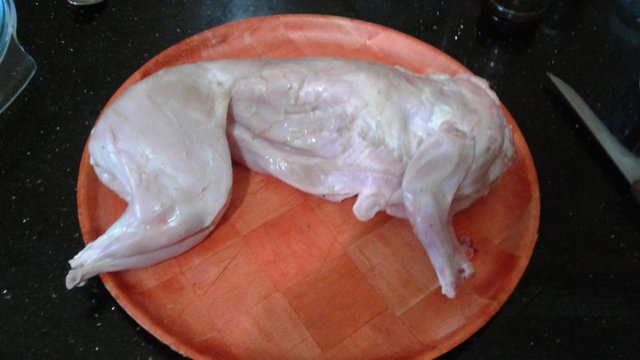 I have never eaten rabbit or cooked, fortunately there is everything on the net.
I downloaded a video to cut it.
Cook the rabbit in a casserole dish with grated onion, grated tomato, grated garlic, salt, black pepper, caraway, parsley and some water.
Cut diced potatoes and fried them.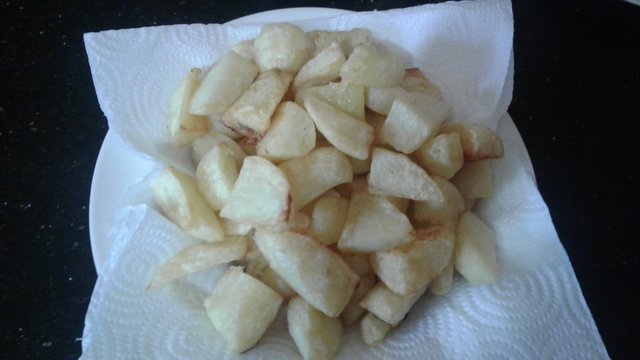 Cook green beans in salted water.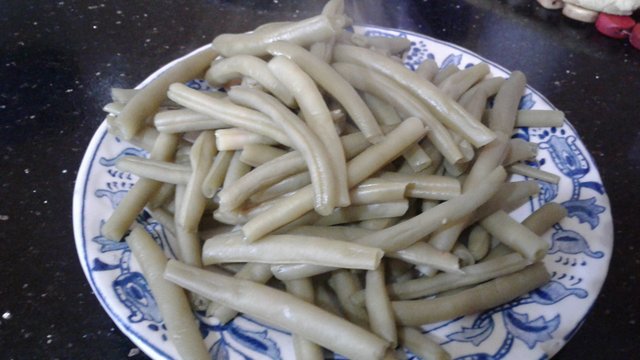 When baking rabbit, potatoes, green beans, put all in a dish and bake for 30 minutes.