Hello fellow steemians,
This year is my 15 year wedding anniversary and as part of clearing out the loft ready for our house move, I came across an old hard drive which contained our honeymoon photos.
We spend 10 days in Fiji on the island of Tokoriki, and on one night we had traditional Fijian barbequed fish. Not your normal cooking though. I got some photos back then on my top of the range Canon EOS D20 :D
Apologies in advance, I didn't get photos of the finished product cos... well... it was my honeymoon and I was probably otherwise engaged.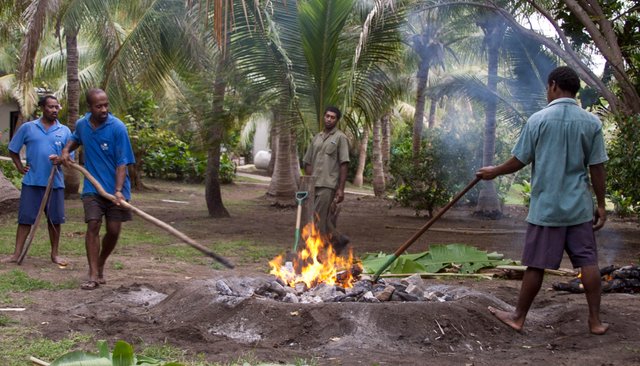 The guys built a fire pit and filled it with charcoal and got a fire going nice and hot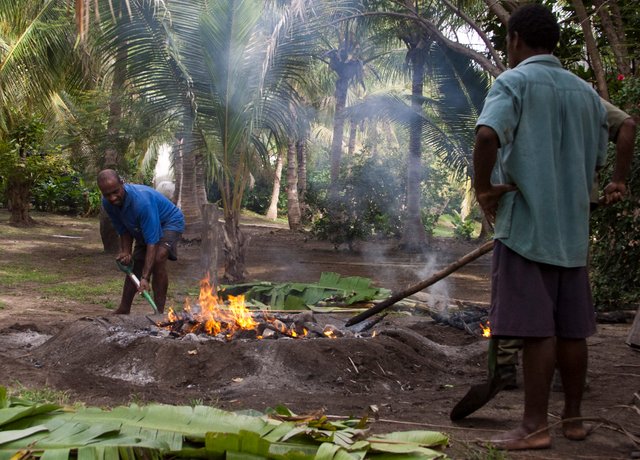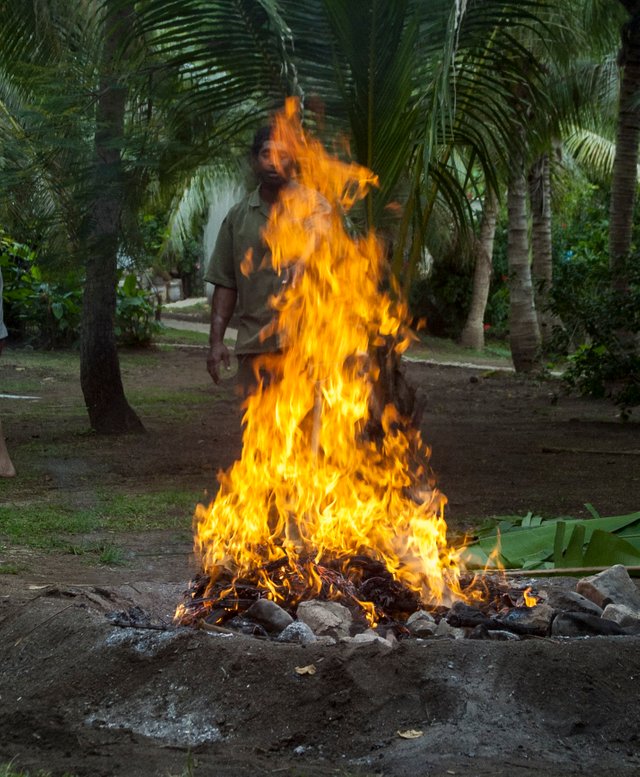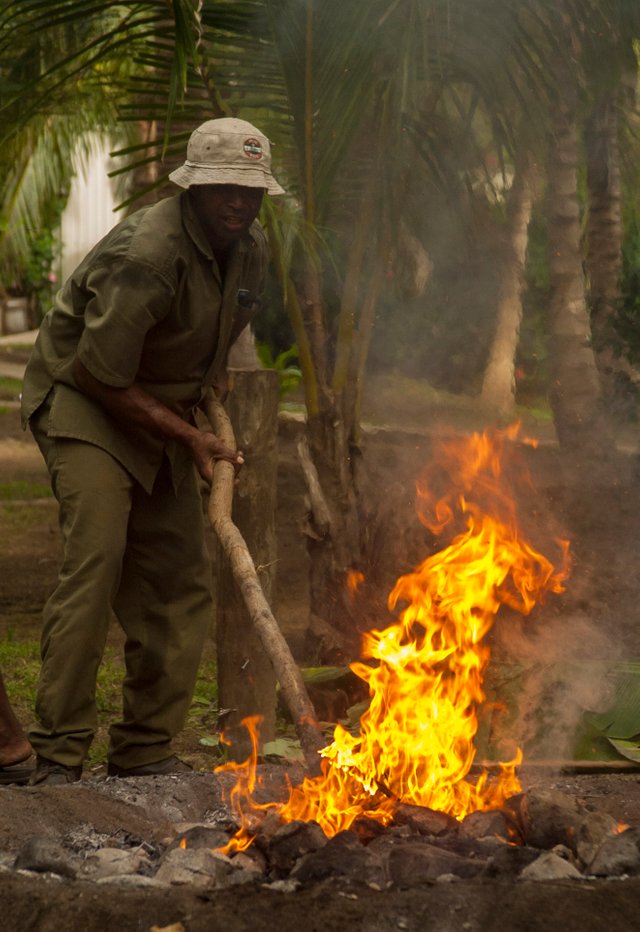 They then let the fire settle down and then covered it in bits of what I think was bark from the palm trees. The fish were wrapped in the palm leaves and placed on top of the bark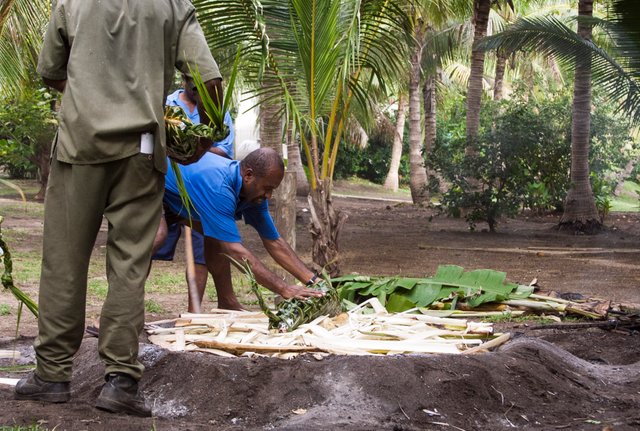 They then covered the fish in a load of palm leaves.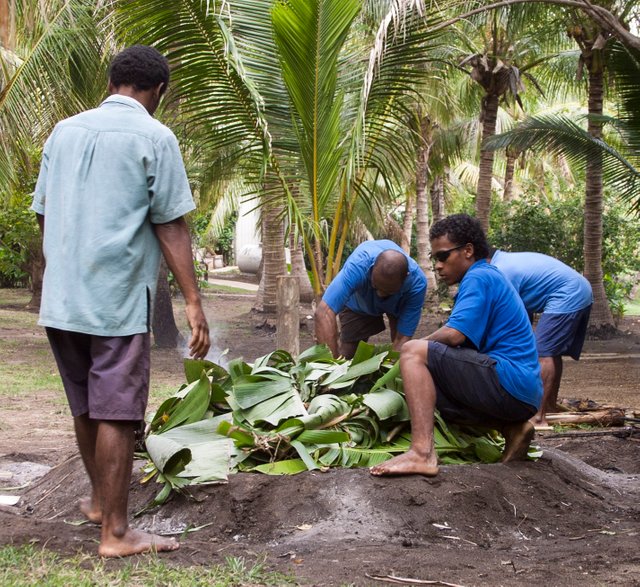 The palm leaves were then covered in some kind of hessian bags to protect them from the next step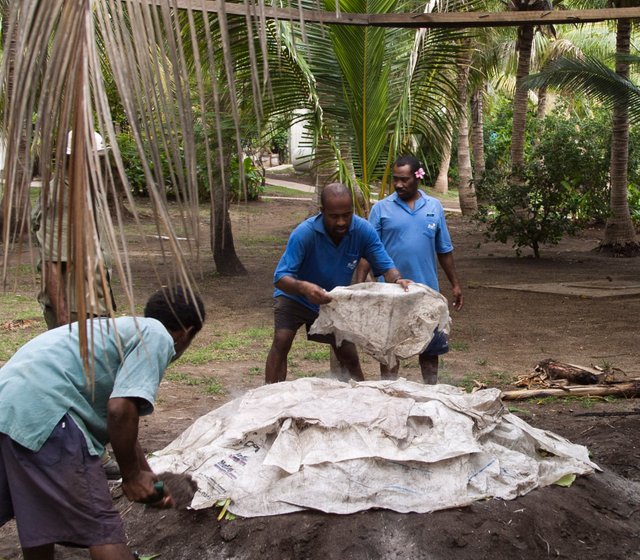 The whole thing was then covered in soil and left to slowly cook.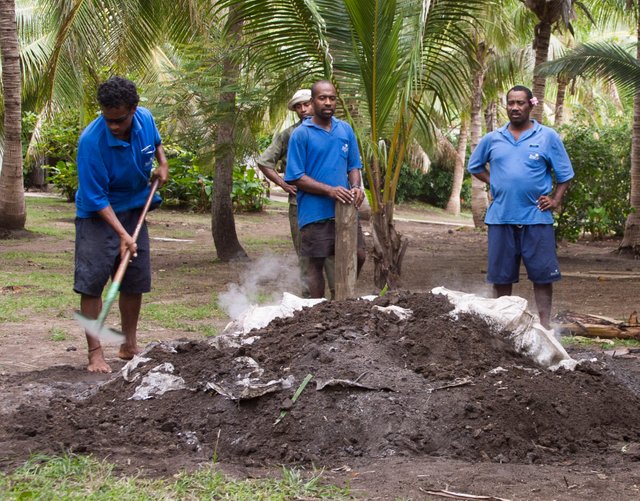 It took about 2 hours for the fish to cook and the final result was delicious.
And here is a picture of a barbecued fish, cos this is probably what it looked like when finished (not my image)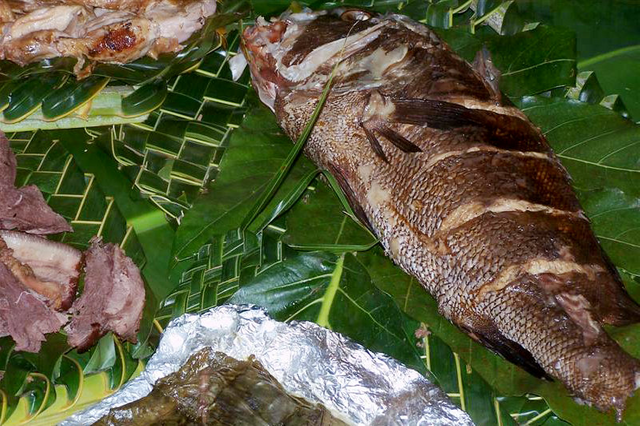 Fiji is amazing and along with the Maldives, is one of my top destinations if you want a relaxing getaway (apart from the travel - it took 26 hours to get there)
Mark