Greetings friends of steemit, today I share a delicious cake that we prepare for the birthday of a friend, a nice sharing made here in the residence where we live as a family and where together we rely on the difficult moments and of course in special moments, in this time the birthday of one of us, the preparations by Alexni, @diegoferrer, @stefanicaldera and my person @katiuskagomez.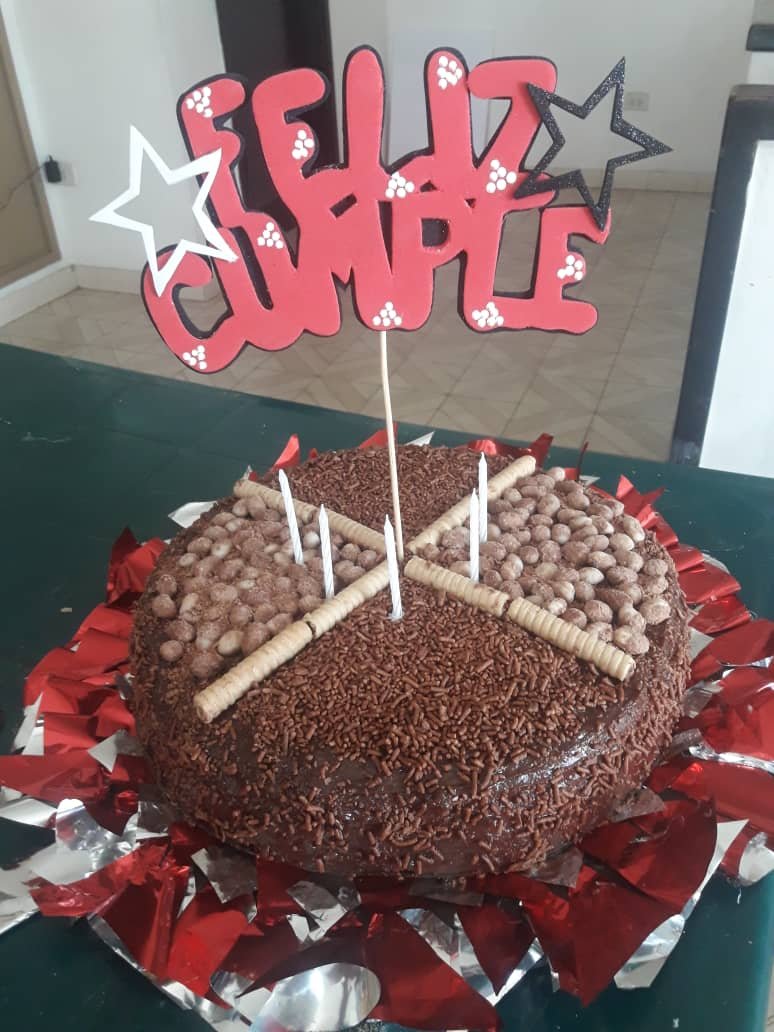 ---
Ingredients:
100 gr. of cocoa.
1 tablespoon butter.
1 pot of condensed milk
3 tablespoons of cornstarch.
1/2 liter of milk.
One pound of half a kilogram: It can be prepared easily, it was easier and cheaper to buy it ready.
Chocolate chips.
Two bags of purilin.
A packet of ping pong (peanut covered with chocolate).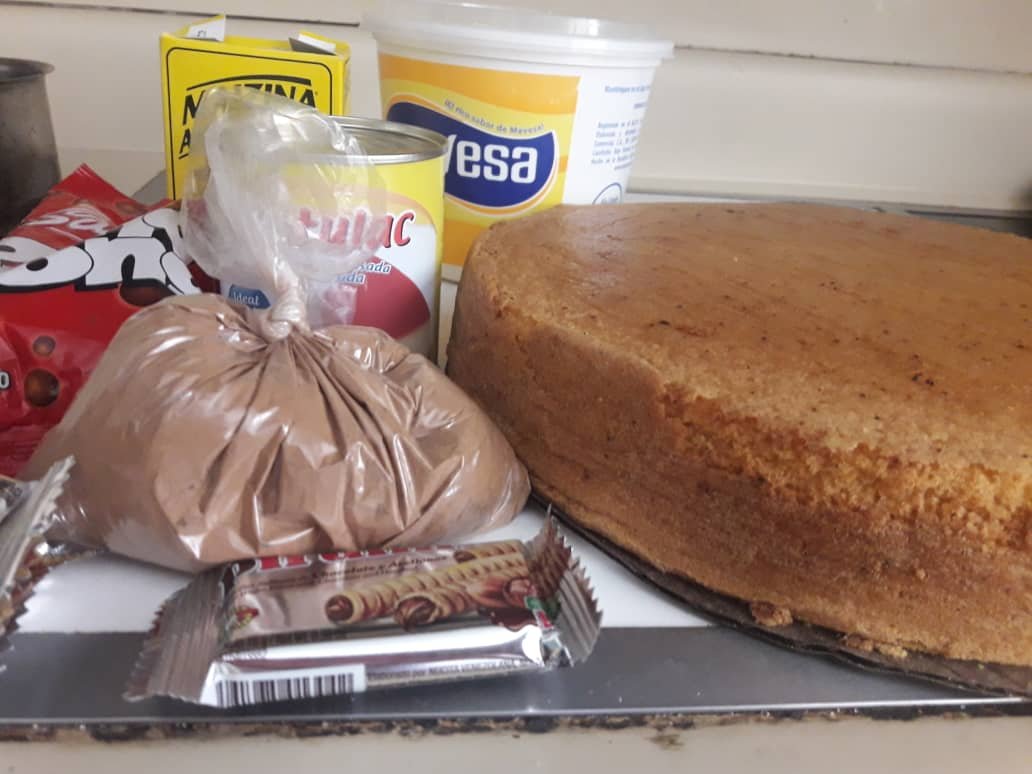 These ingredients are optional, they can be varied according to each person's creativity.
---
Preparation
Step N ° 1
We will start preparing the chocolate, for this we add 1/2 liter of milk in a pot, we put the cornstarch, the cocoa, the condensed milk and mix well. Then add the butter and place over low heat until it is boiling.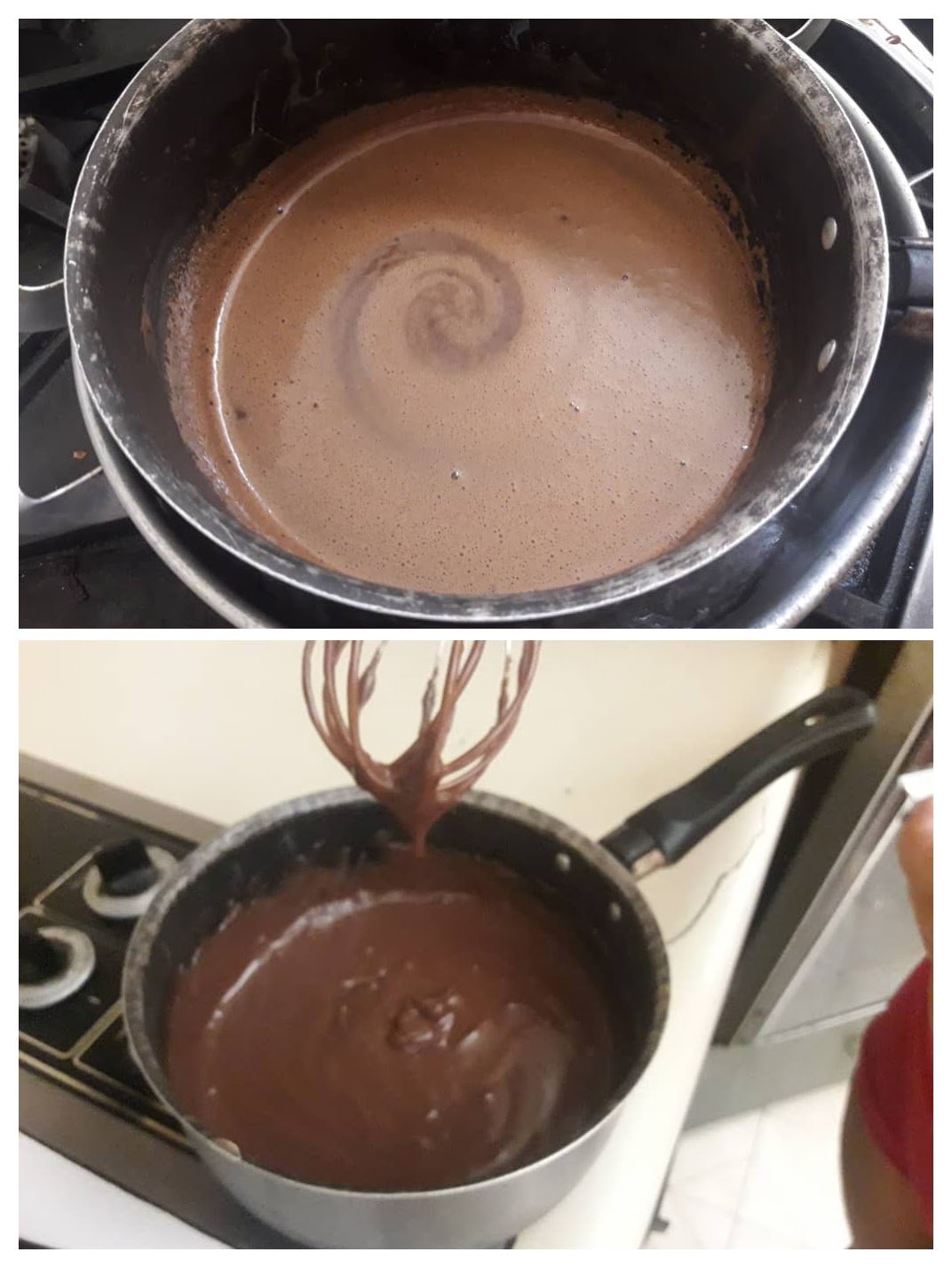 ---
Step N ° 2
Our cake will not only be covered with chocolate, we will also fill it with chocolate. To do this, you have to cut or slice the cake, we do it with the help of boiling wire and we can easily split the poncho in two.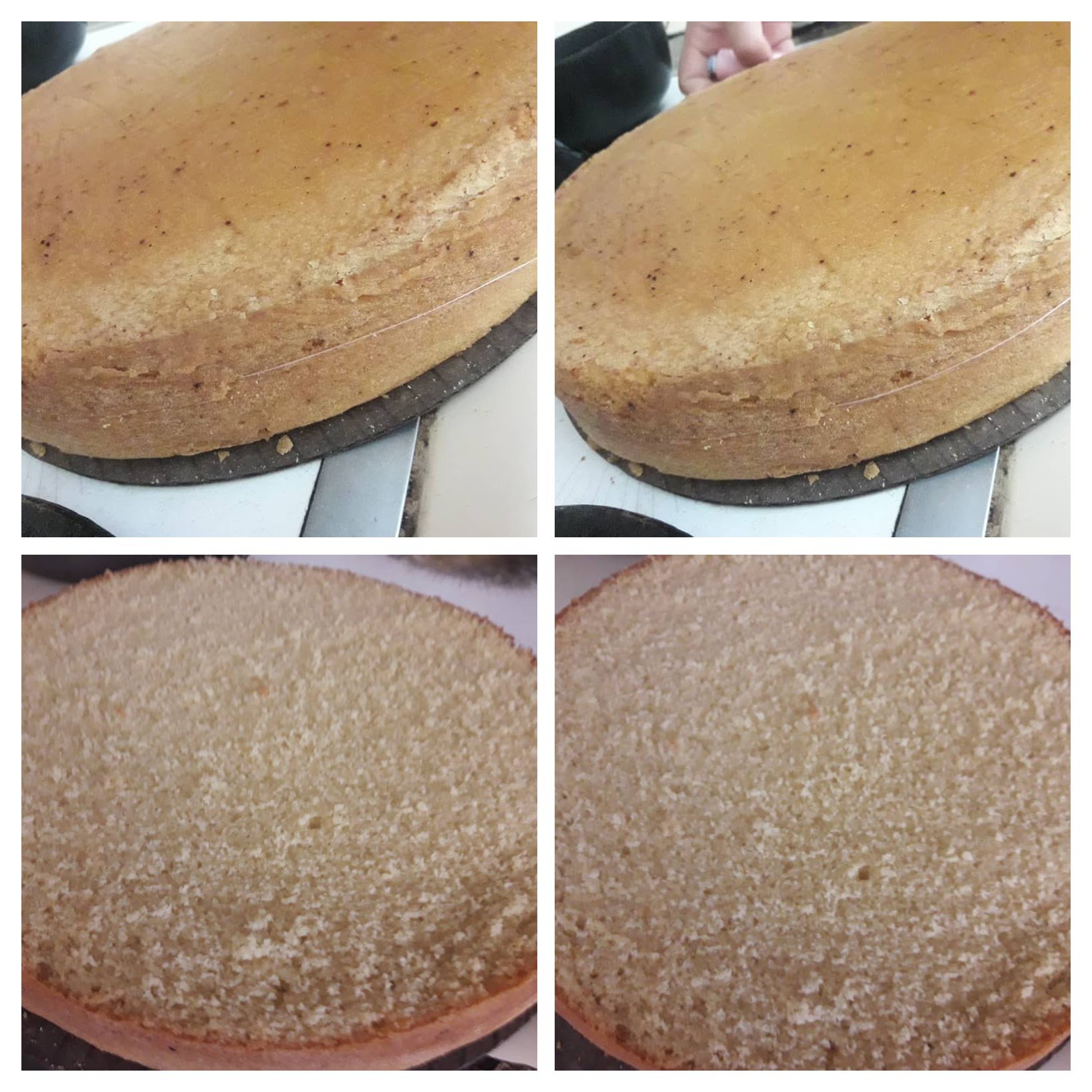 ---
Step N ° 3
It is filled and covered with chocolate cake.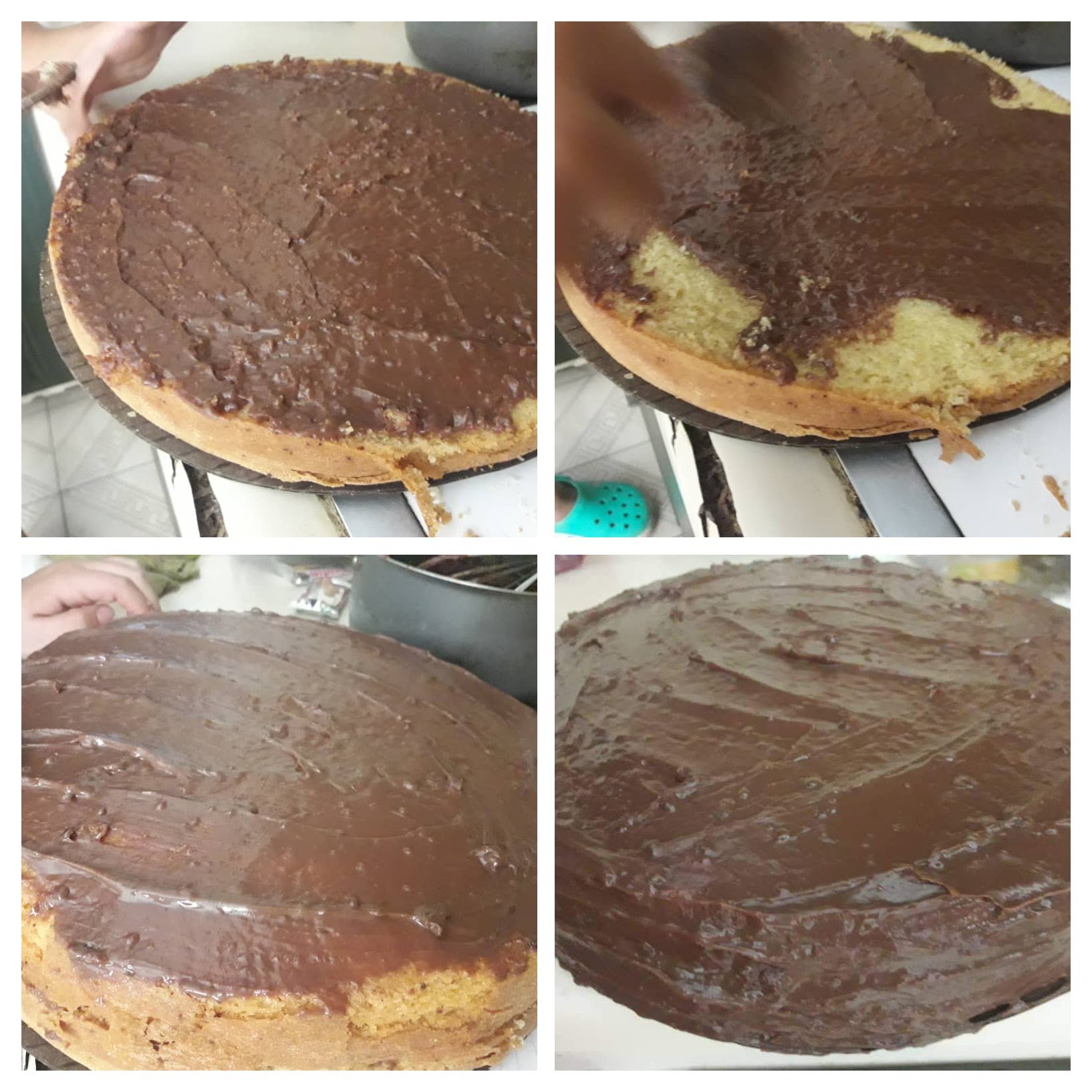 ---
Step N ° 4
We decorate! It seemed good to divide the cake into 4 sections. It can be done according to the creativity of each one.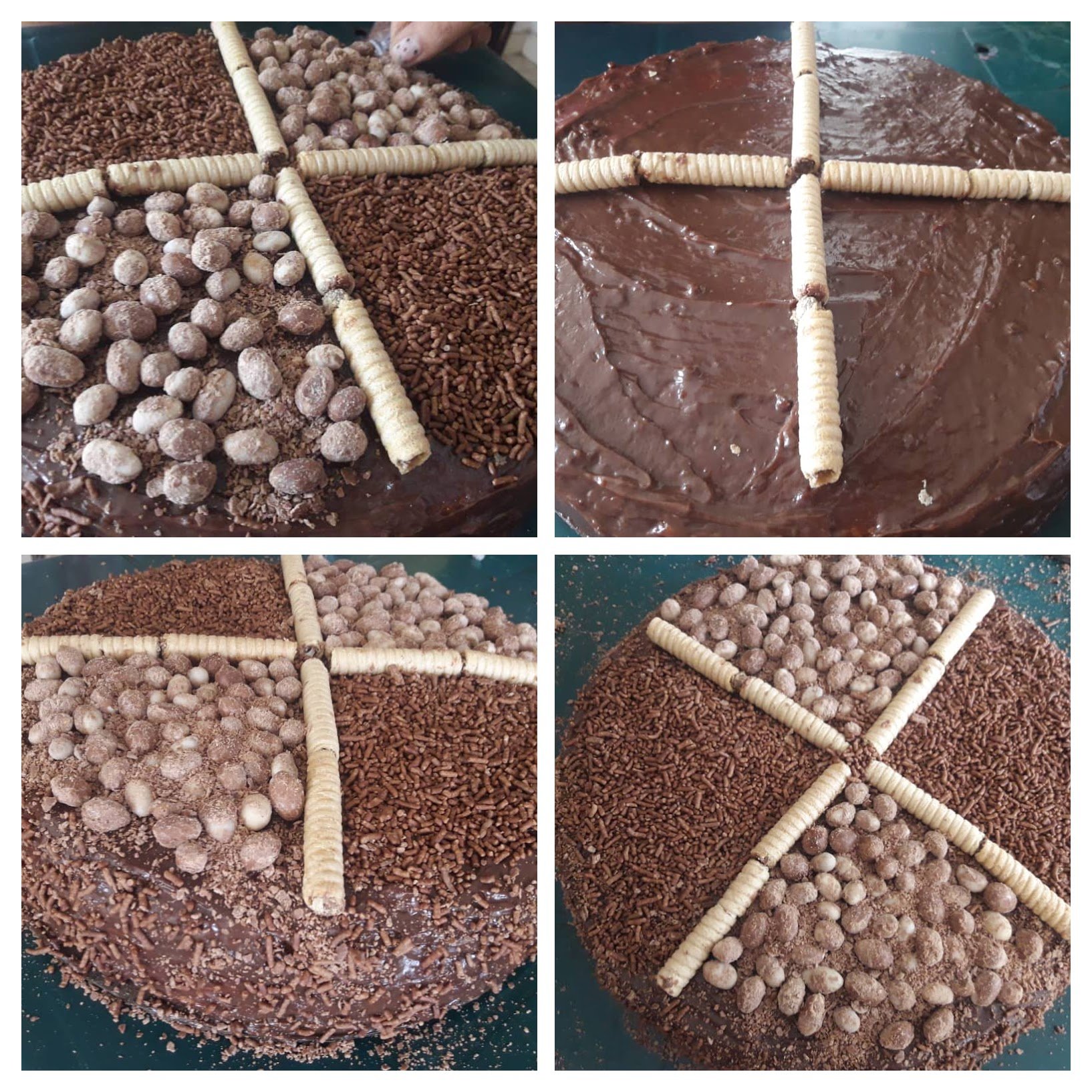 The cake is ready, but it lacks color.
---
We decided to create a base for the cake
With a sheet of wood of thickness of 3mm we cut a circumference, you can also use a resistant cardboard. We paint it and let it dry.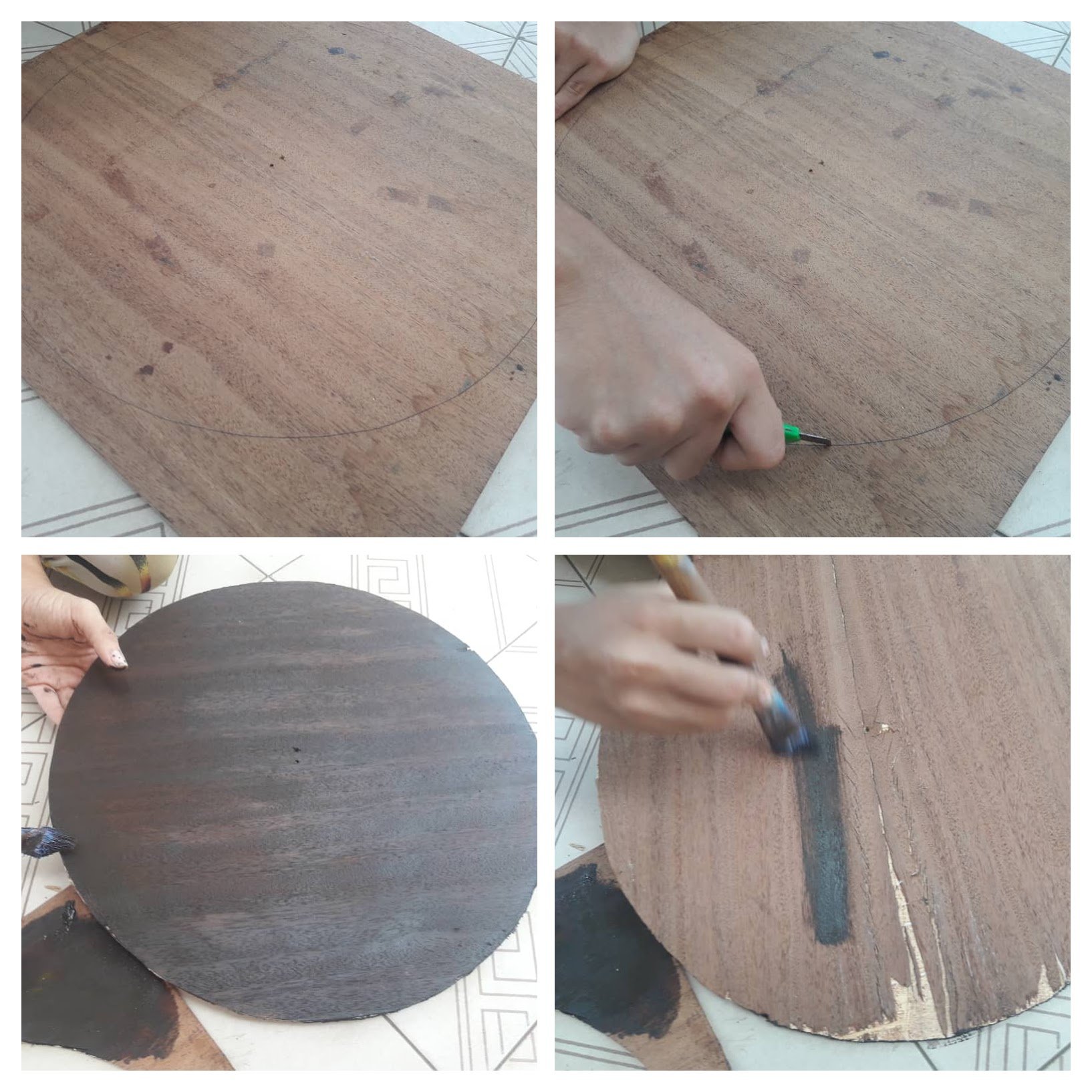 Then we decorate with paper sticking around to give life and color.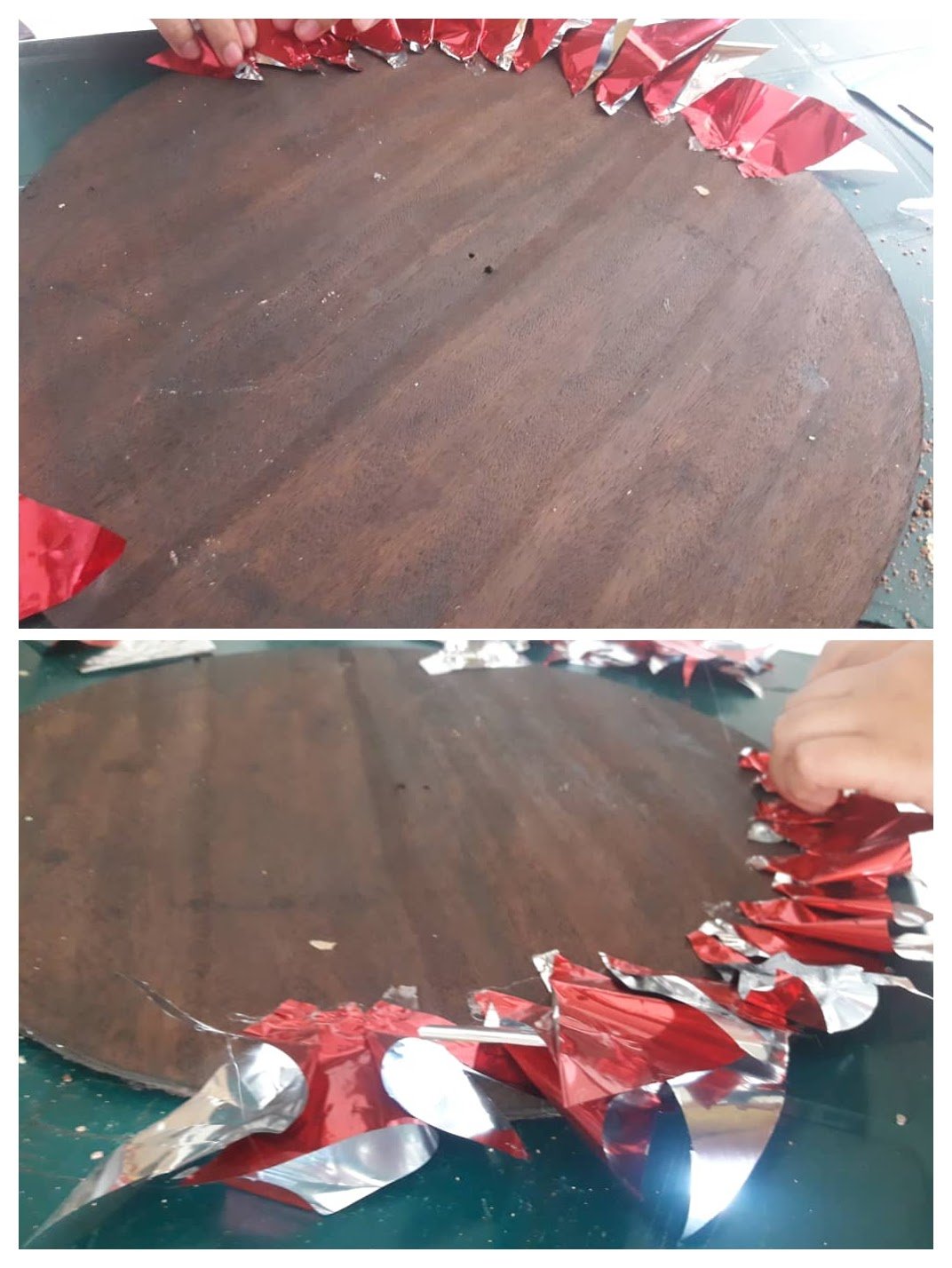 ---
Finally a detail that says happy birthday.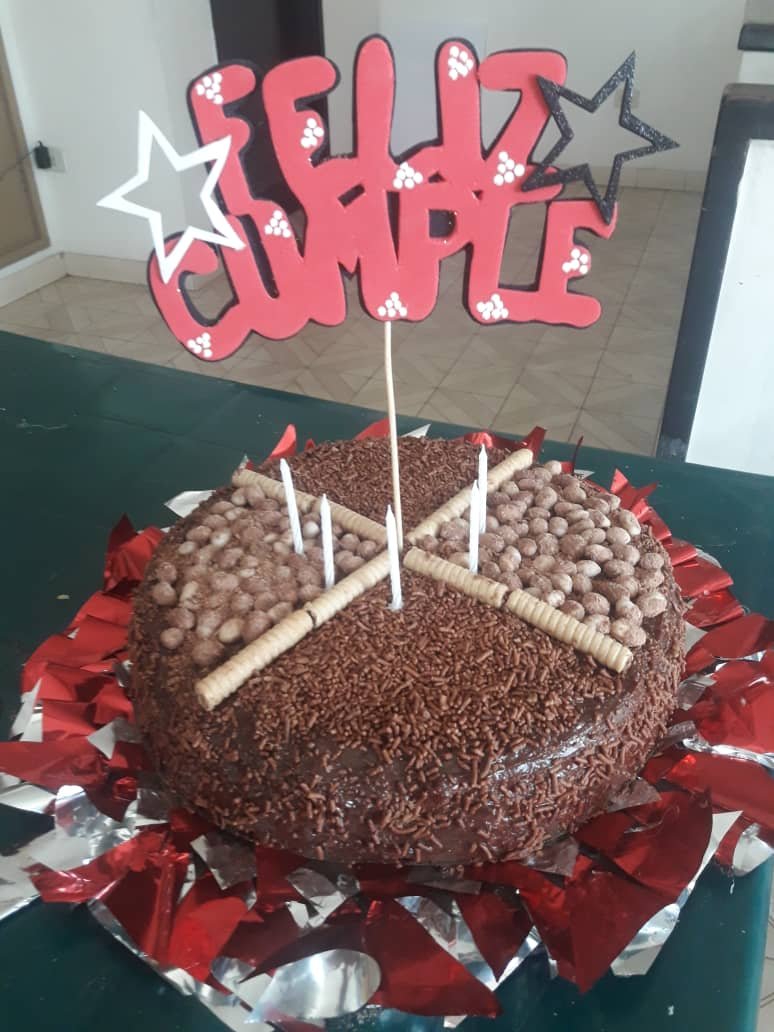 ---
My companions of residence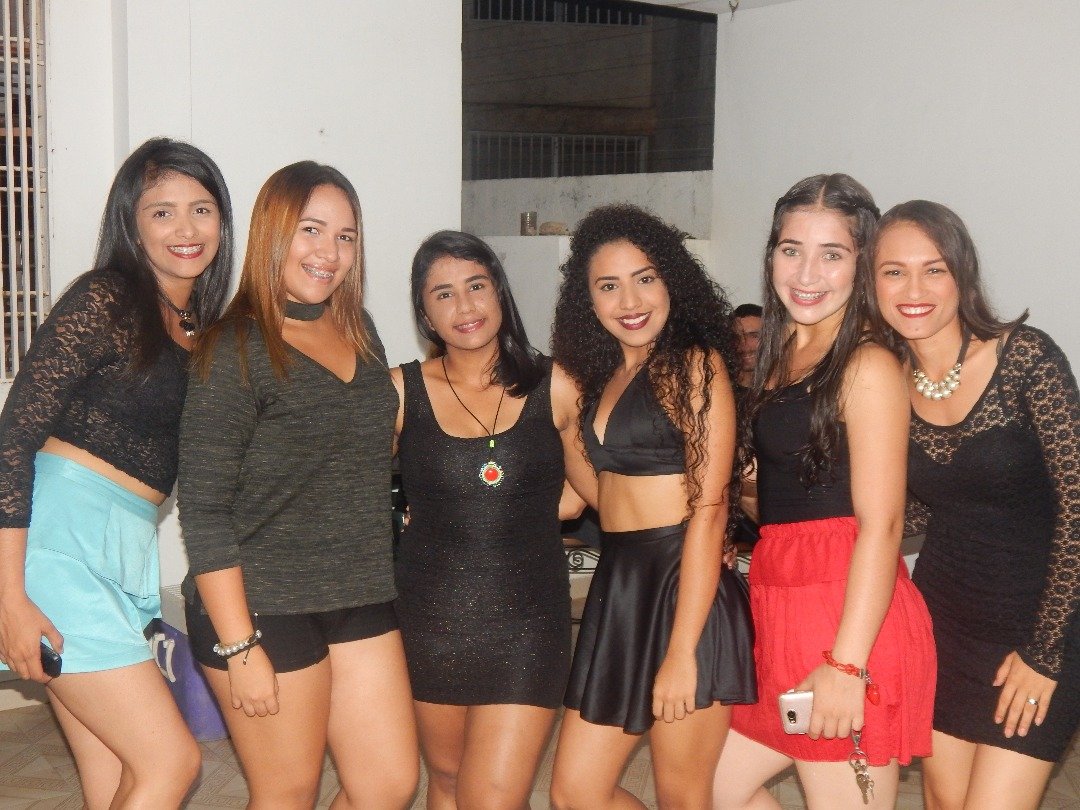 I hope you liked the procedure, the photographs were taken together @stefanicaldera and @katiuskagomez.
---