Creative Contest | Camping In The Woods(Contest Results)

Photo by Cameron Vaughan on Unsplash
One Night Out
I have decided to open this contest that I used to host weekly for my community 'Powerhousecreatives' to the public. Now everyone can join.
For starters, this contest will have a duration of approximately 1 week and a new contest will be announced every Tuesday (GMT+8) of the week. The results for the contest that week would be announced the following Monday night (1 week deadline) (GMT+8).
This contest genre will vary from drawing challenges, photo prompts, writing challenge and many more that will inspire you to think out of the box.
---
For this week's contest, it will be a writing prompt and it goes like this:
You spend 1 night out camping in the woods. Something happened that changed your life forever.
With this writing prompt, you can use your imagination and creativity to write how your story of camping out in the woods go.
---
Camping In The Woods
Criteria :
Your entry must have no less than 300 words.
The post must be in English or have English translation.
You can use images/photos to better tell your story.
Give a nice interesting title.
It can be fantasy, real life, horror, comedy, etc...
Submission :
Your Entries(Hive Post)are to be posted here in the comment section below.

One entry is allowed per participant.

This contest must be done as a Hive Post.

Post title must include 'Hive Creative Contest' and with your own title.
Rewards :
There will be Top 3 Favourites (2 HIVE Each)
Deadline :
Sunday Night, 07/06/2020, 5.59PM (South Africa Time) - Contest Ended
---
Top Favourite Picks (2 HIVE Each)

Photo by @billsurf
"If I could travel back in time and do it over..." I said, gazing out the window like a dog awaiting an overdue master. I couldn't eat or sleep. Sometimes it felt like I could barely breathe. I'd screwed up and lost the woman I loved, now I couldn't get her out of my mind. Shareen's face floated ghostlike in front of me wherever I went, whatever I did. Those pixie-like features. Those penetrating green eyes. That cascade of sand-colored curly hair hanging about her shoulders. The curves of her...
Source
From a distant planet, a being called Tristan observes millions of lights that are reflected on a planet called Earth, he has heard that strange underdeveloped creatures live there. The curiosity filled his being and like a magnet that draws him to that unknown planet, he decides to venture there...
Source
One beautiful night with many stars, Juan and Maria, decide to go to a place far from the city, to camp and be together with nature, the small camp is ready and the bonfire burned with a dazzling fire, sitting around the Campfire Juan took Maria's hands gently, while talking about his great love for her...
Source
A long time ago I went to visit my grandparents' house. They lived in a very distant town. It was a large hacienda, as I recall. There were all kinds of trees and beyond the main house, deep in the hacienda, there was a very small house, it was in ruins. My cousins and I camped very close to there the times we went, but we were forbidden to go near the house...
Honorable Mentions

Photo by @rosanita
In life we all need to take some time to share in isolated family a little bit of civilization and enjoy a little bit of nature, last year this was our first adventure in the forest in Yacambu National Park located in Lara State in the Andres Eloy Blanco Municipality it seemed like a dream the excitement of having our first children's camp for two days and enjoy under the stars but I could not enjoy it alone I wanted to go with my family until I convinced them to go to that beautiful camp and take two days of relaxing us with nature...

Image by @librepensadora
This time, I will tell you about an Adventure in the Venezuelan jungle.

In April 2007, a group of friends took a trip to the Gran Sabana, in order to discover El Abismo, located in El Paují; a unique place in the world that you can appreciate from my next post.

To get to El Paují, we did a great tour. We start from Puerto Ordaz, pass towards San Félix, then Upata, Guasipati, El Callao (famous for the Gold mines and their extravagant Carnivals), Tumeremo, El Dorado, the Kilometer 88, and there we stopped at La Piedra de la Virgen. You can see part of this excursion in my next article.

We continue our journey, skirting San Francisco de Yuruani and arriving at Santa Elena de Uairén, on the border with Brazil. The journey from Puerto Ordaz to Santa Elena is 9 hours...

Photo by @jennyzer
We live with cement and more cement, getting away from daily life, stress and the hustle and bustle of work, surrounding ourselves with nature will allow us to think clearly.

Being in a quiet environment is already synonymous with feeling good, it renews our spirit, we just need to breathe a little of that pure oxygen characteristic of forests, so that peace can take hold of us...

Photo by @mllg
Yo prefería una disco, salidas a comer o fiestas alrededor de una piscina. Los campamentos no me llamaban la atención, pero por cosas de la vida (un desengaño amoroso) y por influencia de una amiga me anoté en uno. Salimos justo el viernes antes de declararse la cuarentena, éramos 12, 6 y 6. Rebeca se creía Cupido y, además, aprovechaba para compartir con Sergio, su pareja, lejos de sus padres. La noticia de la cuarentena no nos llegó. No había cobertura de internet en la zona. La idea era disfrutar la naturaleza con un mínimo de tecnología. La estadía, una semana...

Photo by @mafalda2018
The starry sky made the night beautiful. You could hear the sound of the cicadas. Beyond the light, the darkness was total. Marcos took me by the hand and led me to the nearby river. Holding his hand nervously so as not to fall, we walked a long way.

The darkness of the night and the little rays lit up the path. In the distance we could hear the sound of the waterfall. The rain threatened to fall and the cold grew more intense...
Source
I must confess that camping terrifies me, sleeping in the middle of the forest in a tent surrounded by animals seems dangerous to me, not to mention the discomfort of sleeping in a sleeping bag inside a tent while listening to the noise of insects and being bitten by them...
Source
I spent the last night of the end times that consumed an important part of life camping in a forest with my family.

When the pandemic began, we did not imagine that the apocalypse announced in the Scriptures had begun. At first, it seemed to be temporary, but as the years went by, instead of the number of deaths decreasing, the world's numbers were rising and where it was thought that they were being exceeded, they suddenly rebounded. The time came when there was no security of any kind. Everyone was getting infected, no matter what they did...
---
Thank You
I love your constant support and participation from all of you for this weekly contest. Please do drop by and give all these amazing entries some nice loving and engage with these amazing authors. Even better, give them a follow if you're all about the quality content on Hive. Next contest will come out tomorrow.
Want to join an awesome family of content creators?
I am part of a community called the Powerhousecreatives.If you want to be part of this awesome community, PowerHouseCreatives is always interested to meet people with amazing personalities and great content creators. If you want to know how to join us? Head on over to our Powerhousecreatives community channel and subscribe to us. The discord invitation is also there.
If you like what I do, check out my other posts on meetups, animation, and designs.
Get your Personalized Hive Profile Signatures
DM me on discord : zord189#7776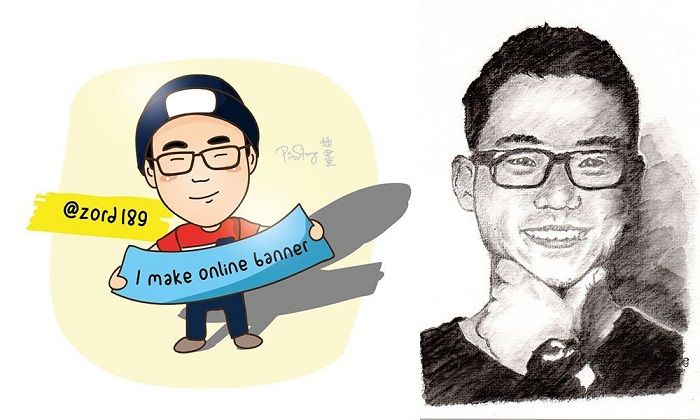 Credits to @pinstory & @coloringiship for this lovely photo of me.
---

Animated Banner Created By @zord189