Greetings to all steemians in the Philippines and abroad. In this present time i will be contributing in this contest called "My life's biggest regret contest" crafted and organize by @jason04. He is the mastermind of this unfolding and revealing kind of event.
Below is my Entry for this contest.
I have many regrets in my life but i will be focusing of the most devastating regret of my entire life. I have two life shaking and life draining regrets. One is the death of my father named Ceriaco Pepito. Two is the death of my younger brother named Remar Pepito.
My father died August 01, 2014. He died from severe illness (Diabetics, Tuberculosis, Heart Problem). He endure excruciating pain during his living days. Our family strive our best to sustain all his medication, check ups, and other medical procedures to support his health concerns. He withstand seven (7) years of agonizing pain, aches, physical difficulties and other forms of discomfort.
One day his health just got better. And our family rejoice that moment, little did we know that was the last moment of his time with us. On the following day we found our father lifeless, opposite from yesterday. We are all shocked, emotional, and broken. We were not ready for this moment. We are not prepared for this kind of day. We mourned and grieved on that day up to this present time.
We still haven't moved on from that day. My biggest regret is i wasn't able to thank him for everything he have done to me and my family. My Biggest mistake is i wasn't able to say sorry for all the wrong and mistake i have done. For all the pain i have caused him. For all the failure i have given to him. For all the lapses and shortcoming i have bestow upon him. If given a chance i want to speak with him, embrace him and say "I'm so so Sorry" for being not the person he wish me to be. I
'm so sorry if i didn't made you proud. I'm sorry for being irresponsible and immature whenever our family is confronting tough and rough times. And lastly, i want to thank him for all you've taught us. Thank you for sharing your kindness, gentleness, wisdom, strength, ideas, life principles and positive experience. I thank you from the bottom of my heart. You will always be our inspiration. You will always be our hope. You will always be our shining star. And you will always be our loving father. And I love you Pa.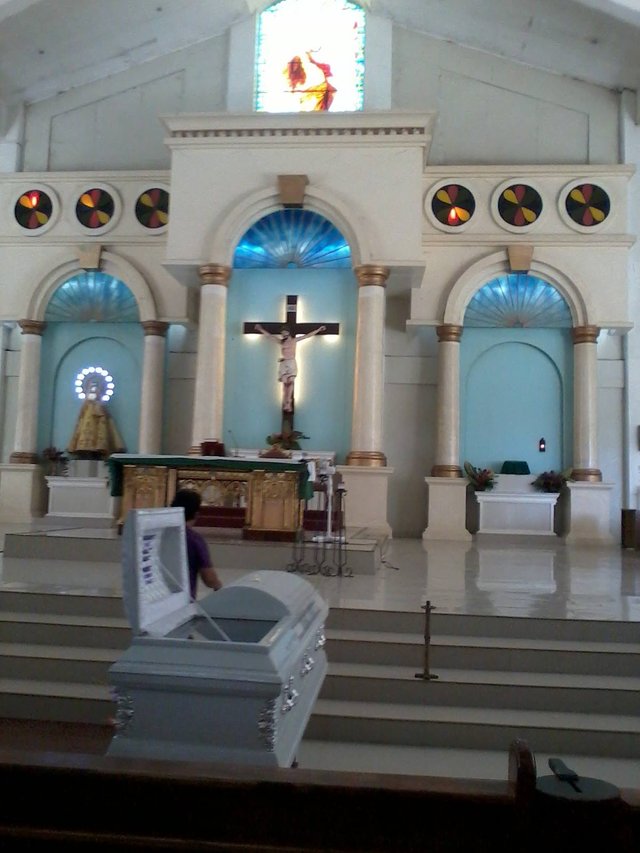 My father at the church where he wish to be blessed and forgiven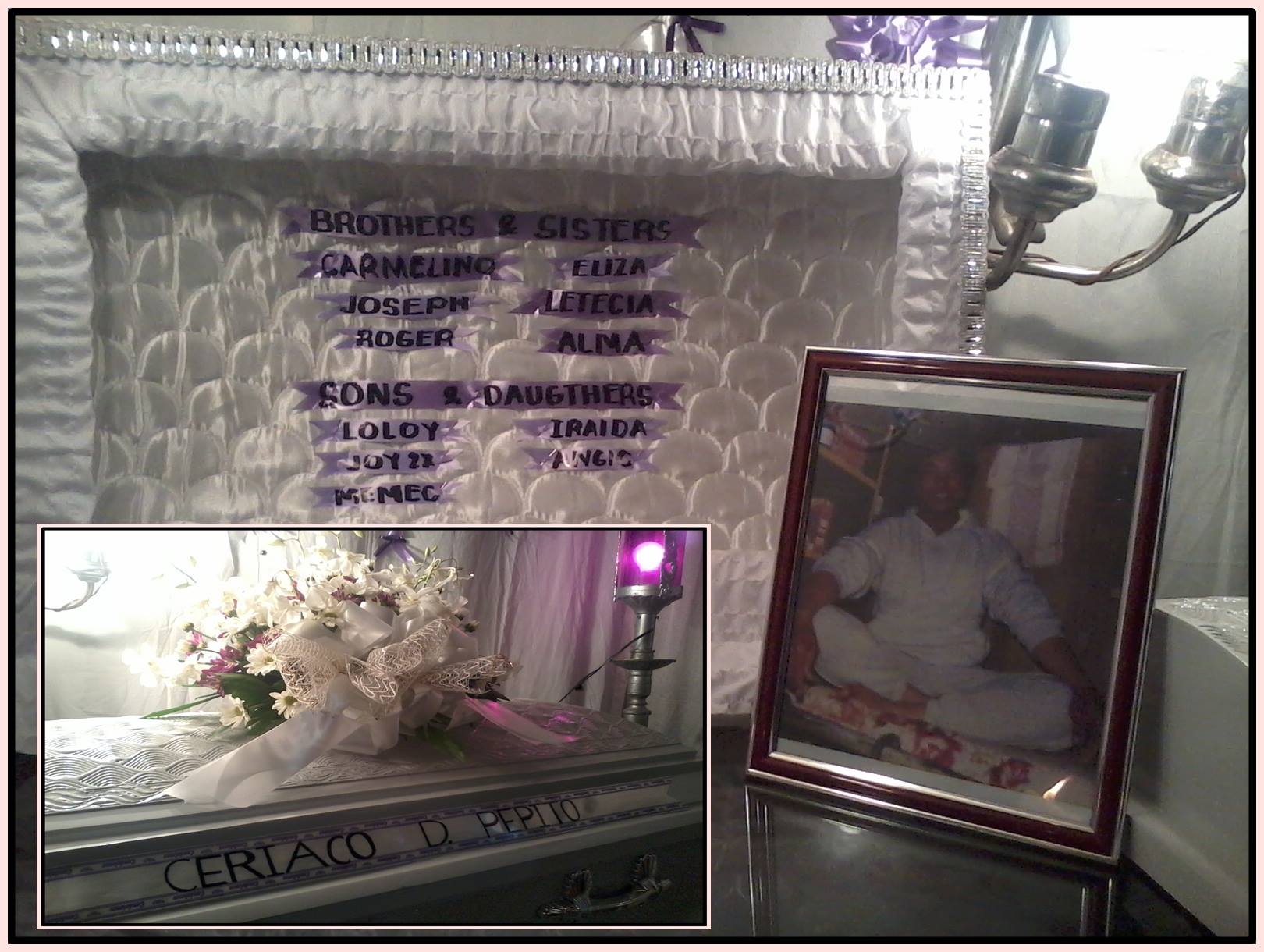 Thank you Papa for everything. You will always be in our hearts, from this day on until the last of our breathe.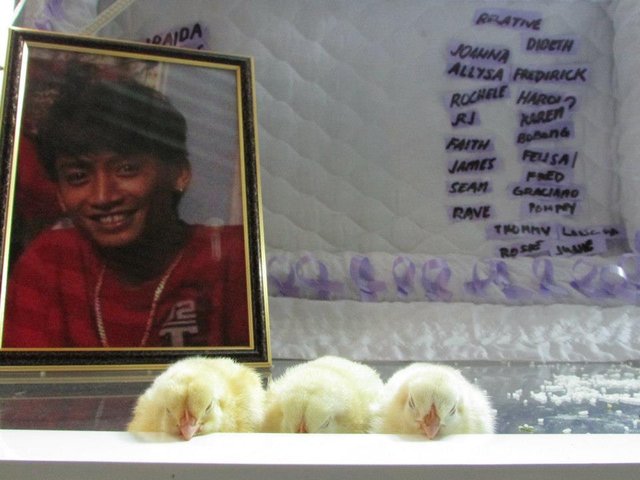 He inherited the gentle character of my father. He is the most soft hearted person in our sibling. He is just teen who wish to help and uplift his family from suffering and painful situation. He is the mild taking person of the family. His calmness strengthen the family during strenuous time. His mildness made him the friendliest person in our community. But life played a very painful situation to us. My brother was murdered by cold hearted hijackers who didn't just took his motorcycle, they also took his life. His death is still unresolved up to this moment. No witness could point out the criminals who killed my brother. My biggest regret is i wasn't able to say sorry for all my lapses to him as his older brother. I wasn't able to say sorry for all the wrong i have done to him. and i wasn't able to thank him for being such a wonderful brother and a great son to the family. I wasn't got the chance to say i love him.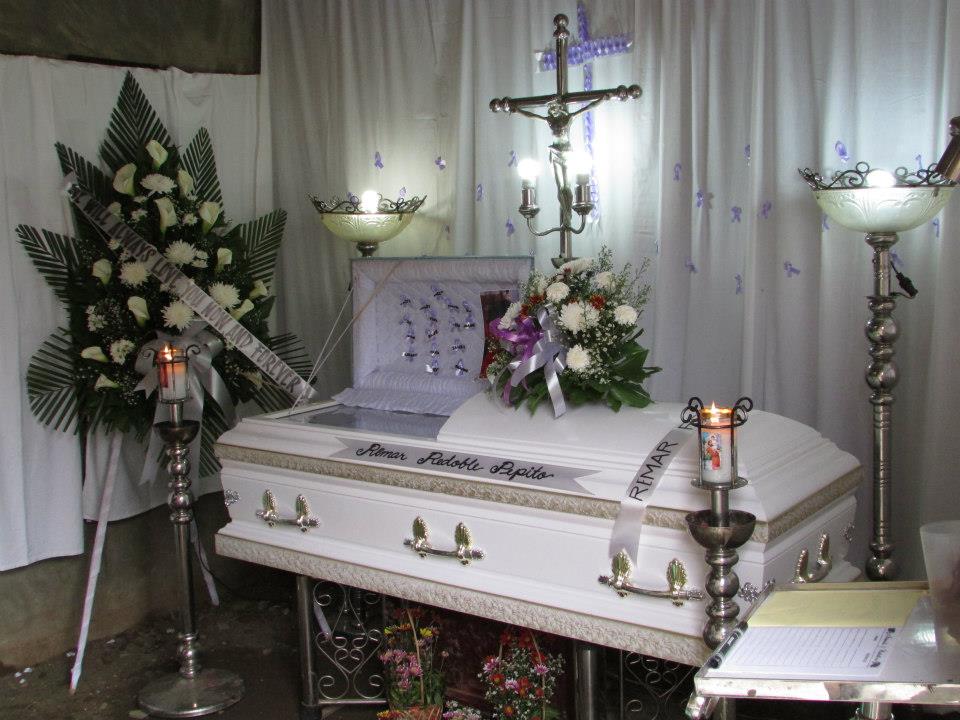 The greatest regret anyone will ever have is the failure to express their feeling and thoughts to their love ones. If ever you got the chance to say something. Say it. As if it is the last day of your life. or else you will be hunted by regret. Don't follow my frustration and disappointment. May this post open your eyes and please wake up with the reality you can never turn back time.
---
Thank you for sharing your time and attention with my humble entry. If you wish to join this fascinating contest. Kindly click the link below for more direction and instruction.
https://steemit.com/contest/@jason04/my-life-s-biggest-regret-challenge-all-participants-receive-a-reward-i-jason04
I strongly recommend and suggest the following individuals to partake this contest.
@baby07 @godlovermel25 @iyanpol12 @nickjon
@ckadie1324 @hesaid @jedyu @olivia08
@diosarich @hiddenblade @jennybeans
@drueeey @indayclara @karlazamora22
@eldean @ishanvirtue @logan1617
@field04 @itsreena @ruelrevales
---
I would like to thank from the bottom of my heart sir @surpassinggoogle for being such a generous person, who possess gentle heart. His kindness have touch many lives.
Please support him as a witness by voting him at https://steemit.com/~witnesses and type in "steemgigs" at the first search box.
If you want to give him witness voting decisions on your behalf, visit https://steemit.com/~witnesses again and type in "surpassinggoogle" in the second box as a proxy.
Kindly support
Thank you
@resteemsupport @steemunityph @steemitfamilyph @tilphilippines @followforupvotes
@speedvoter @steemph.iligan @steemph.curator @resteemable @trufflepig @steemitboard
@resteemvote @booster @steemingheart @steemitfamilyph @philippines @steemitworld @steemitresteem @esteem @minnowlife @steemitfamilyph @voterunner @minnowhelper @postpromoter @steemitpowerupph @bestofph