It's been a while since I last ran the game, and with the WUUK just two weeks away, I thought it would be a good time to bring the game back again.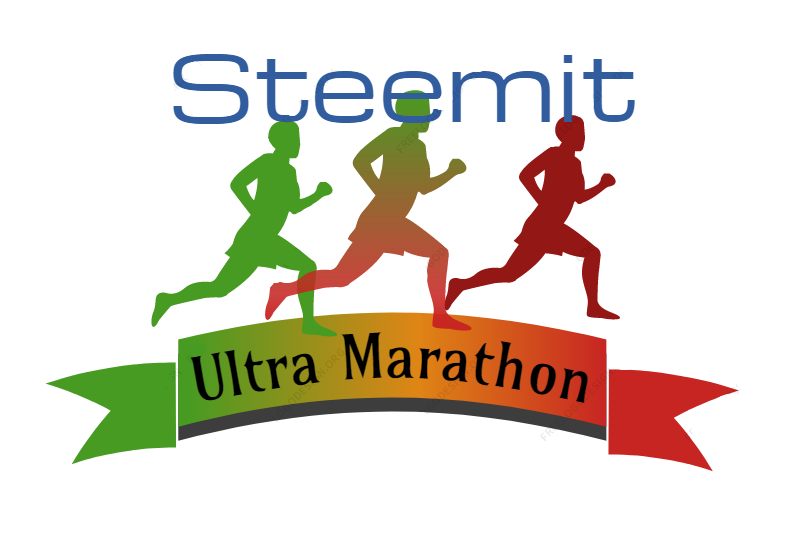 So what's it all about then?
This is a game where you run a virtual ultra marathon of 63kms and try to get to the finish before everyone else.
Each day you tell me how fast you want to run and how many energy gels you want to take. You can also chose to walk for a turn to recover your strength. Each day I plug your numbers into a piece of software that calculates how far along the course your choices will take you.
Sounds simple right?
But it's not quite that easy.
Each kilometre on the course has a runnable value based on the steepness of the terrain, the type of trail, and how I felt when I ran the trail. The higher the runnable value the faster you can run without incurring too much damage to your legs and lungs etc.
e.g. a runnable value of 1 means a very steep and / or technical trail that you should probably walk.
Whereas a runnable value of 15 means you can run flat out quite easily.
So this game is all about managing the amount of damage your body gets from running around the hills. The more damage you get, the slower you run.
You can only run OR rest for each turn and the maximum time you can run is 2 hours per turn.
If you chose to rest, you will walk for 3kms for that turn and your damage will be reduced by half.
Here's the fun bit
This virtual race is based on a REAL ultra marathon – the infamous WUU2K (Wellington Urban Ultra). So you can research the actual course that this is based on to try and figure out which bits are runnable and which bits you should walk.
To help you out with this, I've made a series of videos detailing the different sections of the course.
Mt. Kaukau to Makara Hill Road

Makara Hill Road to Makara Mountain Bike Park carpark

Makara Mountain Bike Park carpark to The Windmill

The Windmill to Owhiro Bay

Owhiro Bay to Tawatawa Reserve

Tawatawa Reserve to Mt. Victoria

So what's in it for you?
1st place – 20SBD
2nd place – 10SBD
3rd place – 5SBD
If you want to play the game, leave your name in the comments of this post and then keep an eye out for the first post of the game coming out on Tuesday morning NZ time.
---
Steemit etiquette
Do write meaningful comments
Do discuss the topic in the post
Do tell me about how we share an interest
Do take the time and effort to actually read the post before commenting
Don't ask for follows
Don't ask for votes
Don't say you have voted for a post and then not vote for it
Don't say you have resteemed a post and not resteem it
Don't write short coments like 'Nice post'
Do be the sort of person you want reading and voting for your own posts.
---
Do you like games?
Check out my Steemit Ultra Marathon game where you can win 20SBD for first place, 10SBD for second and 5SBD for third. Get your virtual running shoes on and get ready to run!
---
Also don't forget to check out my Dad's blog
Who else can tell you stories about impersonating an officer, stealing a military aircraft to go on a booze run, or steal military aircraft and go on an unsanctioned bombing run - and that's all before he turned 18!
Check out @len.george and find out what other madness he got up to!
---
Are you new to Steemit and trying to figure out what it's all about?
Head over to: https://www.steemithelp.net/. It's the best place to get a handle on what the platform is all about.
---