Show me a snap contest
It is time for the show me a snap contest. Winner will receive a deck of Steem Social Media Done Right playing cards and the sbd from this post. So the more upvotes this posts gets the more the winner will receive.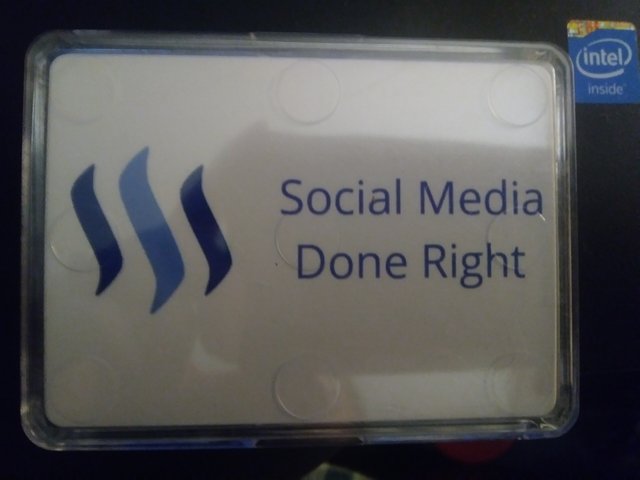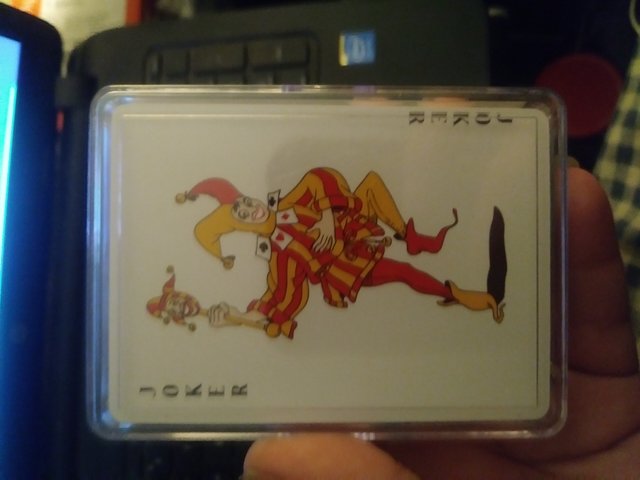 What is the Show me a snap of your life contest
If you are new to my blog it is a regular contest I do where I ask my readers to show me something in their life. It changes each contest. In the past I have asked to see your parks, waterways, selfies, favorite chair, ect.. I find it is a fun way to get to know my readers a little bit along with promoting my favorite site, it also allows me to steem swag all over the world with these contests and giveaways I do. That I hope will help grow the platform that I love.
This week I want to see a snap of your dinner
So I want to see what other people are having for dinner. So get your camera out and show me your snap. All photos entered must be a photo you took. I google image search all photo contest entries and flag stolen photos. So please don't do that.
Example of what I am looking for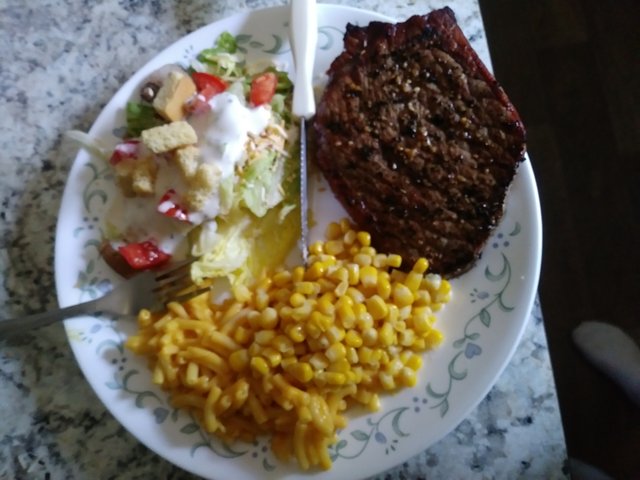 I made mac and cheese, corn, a salad and steak for dinner tonight
How to enter
Post a photo that you took in the comments below (All images are googled imaged searched stolen images will be FLAGGED)
Tell me what your dinner is (Sometimes it is not obvious)
How to get a flag
1.There always seems to be someone who thinks they can get past the rules of using your own photo and someone enters a stolen image. I will Flag all stolen images 100% and will check your blog to see if you have other stolen content and flag appropriately. I hate to do that but it seems to be necessary to help prevent stolen content from being spread like it is original. I am a photographer by trade, and stolen images kind of piss disappoints photographers off.
Spamming comments with links
Asking for upvotes, follows or resteems
You do not have to upvote resteem or follow me to enter this contest
But the more this post makes the more the winner will win.
All Valid entries will receive an upvote
Winner will be picked at the payout of this post
Winners have 30 days to claim their prize or it will be awarded to a 2nd place winner. You will need to send me your mailing address if you win through a Direct message. I can be reach privately on steemit.chat, discord and twitter with the same user names as I use here check your spelling if you don't find me there is no h in my screen name tecnosgirl. With Discord you will also need my 4 digit tag so you will want to put in tecnosgirl#7681