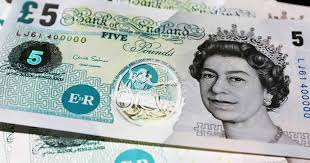 So after 6 months of betting and giveaways (daily bets of between £15 and £25) the bank inevitably was reduced to just £2.44.
Lessons Learned
Making money from multiple bets and lotteries is very hard indeed, the odds are very much against you, especially lotteries which are heavily stacked against you. The lure of these bets is the bigger payouts. These bets are not done by professional bettors and do come under the mug punt category.
My view is that you can do these bets but it must be done with a percentage of your bank that you are effectively writing off. They make great bets to do for match bettors to prevent the chance of being gubbed (account restriction or closure). The Lucky 15's do have the advantage of not draining the bank quite as fast due to the likelihood you do get some returns.
Bank Reload
So with the above in mind we will be reloading the bank with £2,000, however there will be some changes to the bets and payouts as follows.
There are lots of new projects and contests that need SBD donations, so instead of giving away SBD to voters this will now be used for funding those efforts, this in my view is better for the platform since it develops other accounts and gives other opportunities to win prizes.

We will be introducing other bets into the process from time to time that will be used to increase the bank, these bets will not result in giveaways, all profits from these will be ploughed back into the bank to prolong the process as long as we can.

We will try to take advantage of as many offers as possible to boost the bank, there are lots of other bookies that we are not involved with which do have offers from time to time, we will be taking those offers up when they arise.

The goal remains the same, to giveaway as much Steem as possible in giveaways through betting actions.