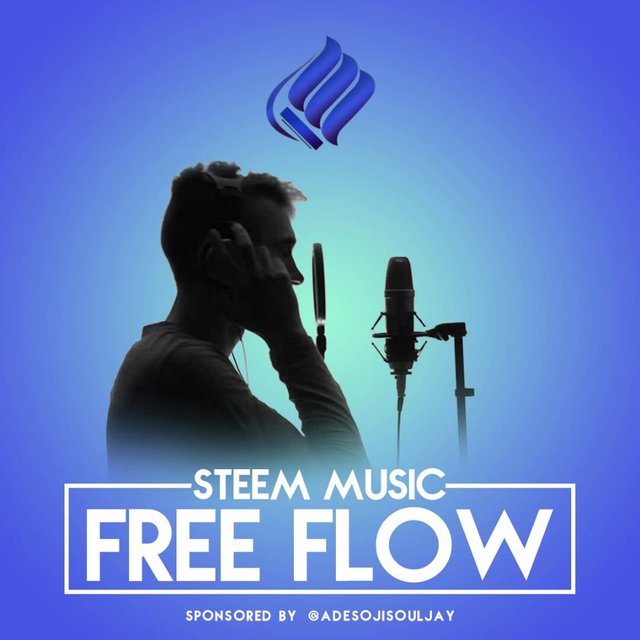 Hi, I'm @adesojisouljay, I'm the founder of STEEM MUSIC NIGERIA, which is a Steemit project for the support and promotion of musicians (minnows to be precise).
Our vision is to push STEEMIT into the Nigerian music industry and gradually into all other countries.
The last three weeks contest show how we have been gradually growing. We appreciate the effort of everyone who shows us support to ensure the success of the project.
This contest is to basically help musicians earn some token of SBD from their creative entries.
The winner of each week's contest will receive 5 SBD!
CONTEST RULES
• Resteem and upvote this post.
• Anyone is free to join the contest.
• Entry is valid before the expiry of this post.
• Upload your video in your own Steemit post, then submit your link in the comment section of this post.
• Use the tag #steemmusicfreeflow
• Your performance needs to be in video format.
• Your performance can be a solo vocal performance, a vocal performance with an instrument, or an instrumental performance.
• One entry per person please.
• GOODLUCK!
Winners will be announced after the seventh day of this post!
For those who have not listened to "STEEM UP (SONG BY STEEM MUSIC TEAM)," you can download through these links
"http://www.teekingtv.com.ng/2018/03/download-music-steem-music-nigeria.html"
"https://www.naijatimez.com/2018/03/introduction-first-soundtrack-on.html?m=1"
Thanks to all our supporters:
@drakos, @soundwavesphoton, @fracasgrimm, @destinysaid, @isaria, @adesojisouljay, @minnowsupport.