Hi Everyone,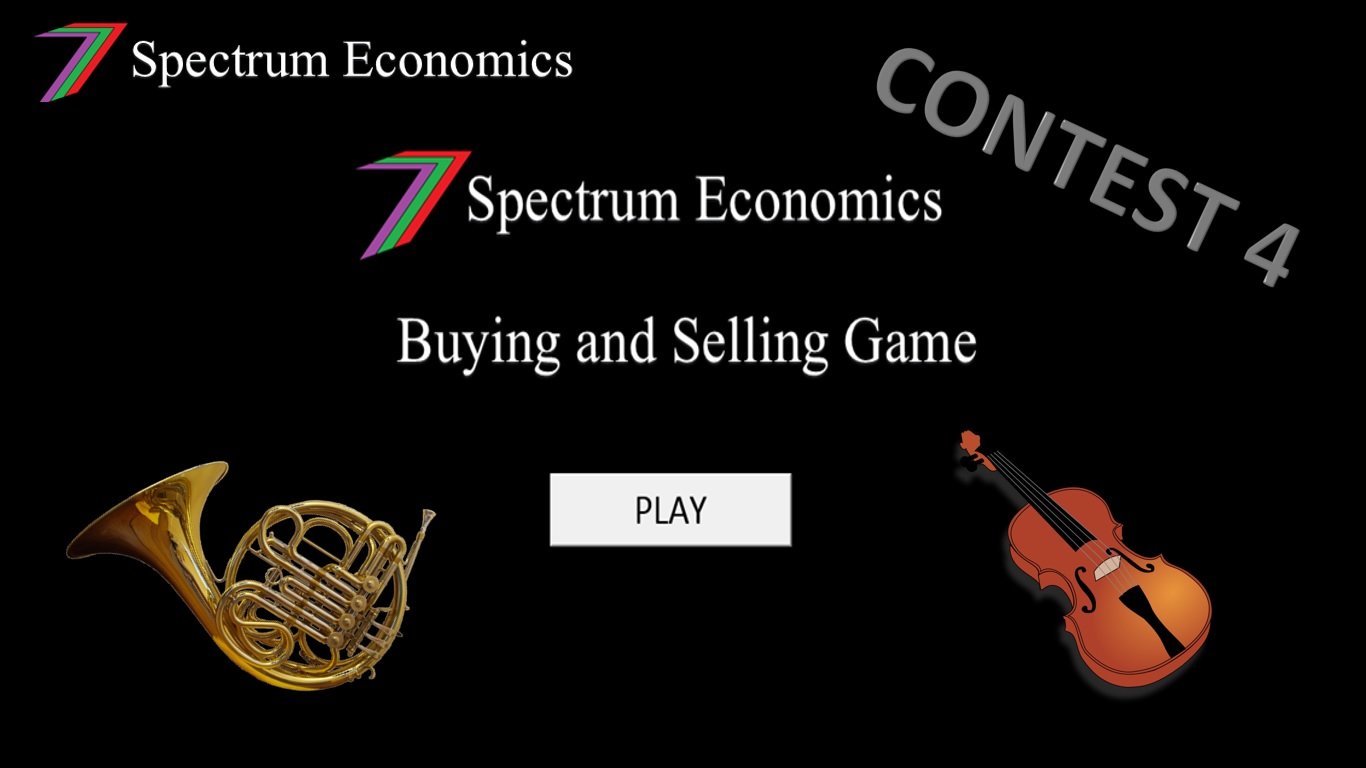 Welcome to my fourth 'Buying and Selling Game' Contest. This will be my final 'Buying and Selling Game' Contest for now. It has been a lot of fun putting these contests together but unfortunately these contests have not been as popular as I would have hoped. Steem is going through a tough spell right now, it is difficult to gain attention. The low value of Steem is also making it difficult to generate sufficient rewards to cover the prize. Once things pick up around here and the users return, this contest will have more of a chance to be a success.
For those of you visiting my contest for the first time here is a quick rundown on how the game works. This game requires basic understanding of economics and/or statistics as well as a dash of luck. Knowledge of economics and/or statistics will help participants to select the goods that have the highest probability of making the most money. The luck element of the game is relying on my 'Buying and Selling Game' model to produce the final prices. This contest does not require a separate post but just simply a response in the comment section in the format described later in this post.
Objectives of the game
The objective of the game is to make as much money as possible based on your buying and selling decisions. This will be achieved by buying goods at the lowest possible price and then selling them at the highest possible price. Transaction and transport costs are assumed to be zero.
How to play
Participants are required to buy goods with the money allocated to them. For this contest, participants have been allocated $10 million to spend. Participants can choose to spend all of it or just some of it. Participants can choose to buy 1 or more goods but from just one city (we are going to be more back down to earth for this contest; for Contest 3, I used planets) Participants are not permitted to buy goods from multiple cities. Buying occurs on what I am calling 'Day 1' of the contest. Day 1, is in fact any day from the start of the contest to the close of the contest.
For Contest #4, I will have metropolitan theme focusing on big cities. The goods to be bought and then sold will be musical instruments.
Cities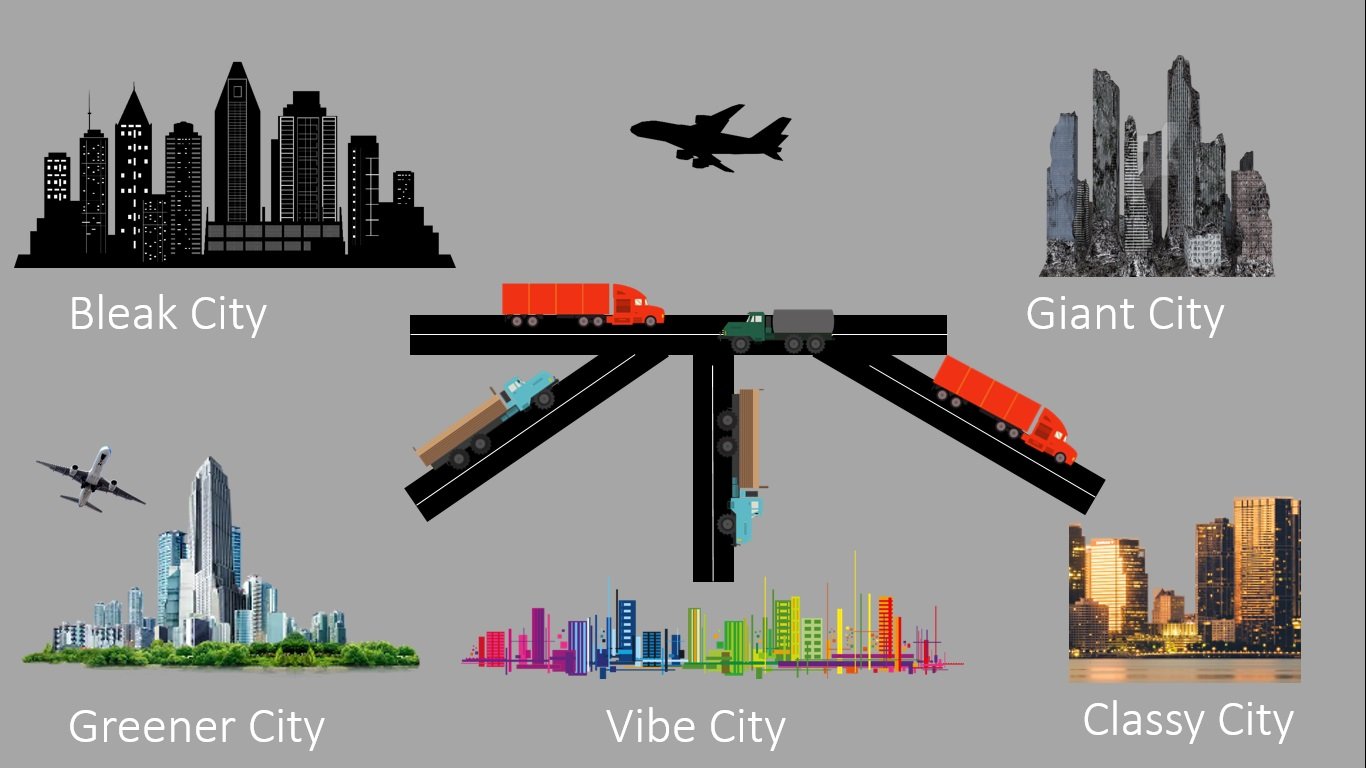 Note: All cities are hypothetical, any resemblance in name to any real cities is purely a coincidence.
All musical instruments bought by the participants are automatically sold on Day 7. Participants decide which city their instruments will be sold in; only one city can be selected. After the contest closes, I will upload a video of myself running my 'Buying and Selling Game' model. The model will generate the Day 7 prices for all the musical instruments in all the cities. The model determines the prices using a triangle distribution. The post containing the video will also contain the results of the contest based on the prices generated in the video.
Required information
Budget = $10 Million (Participants can spend all, some or none of the budget on instruments)
Prices Day 1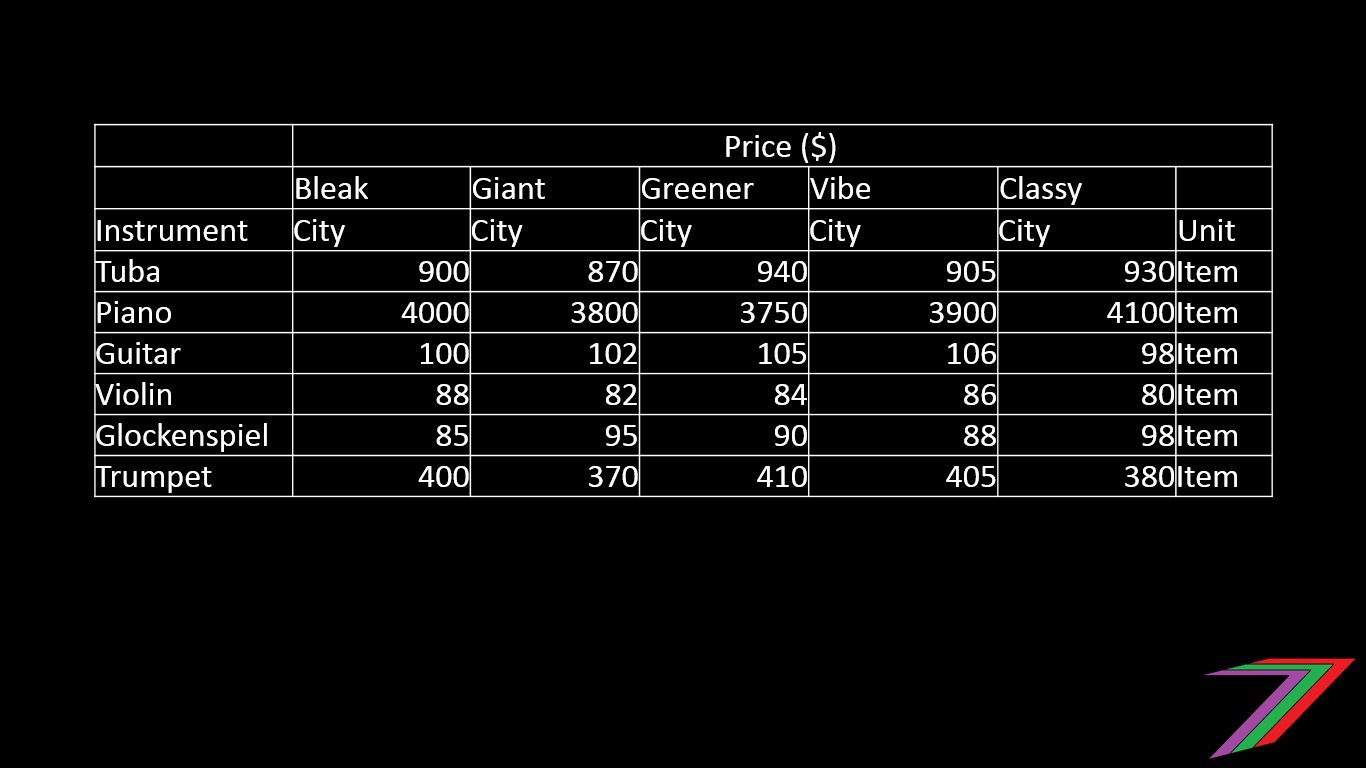 Minimum, maximum, and mode used to generate prices on Day 7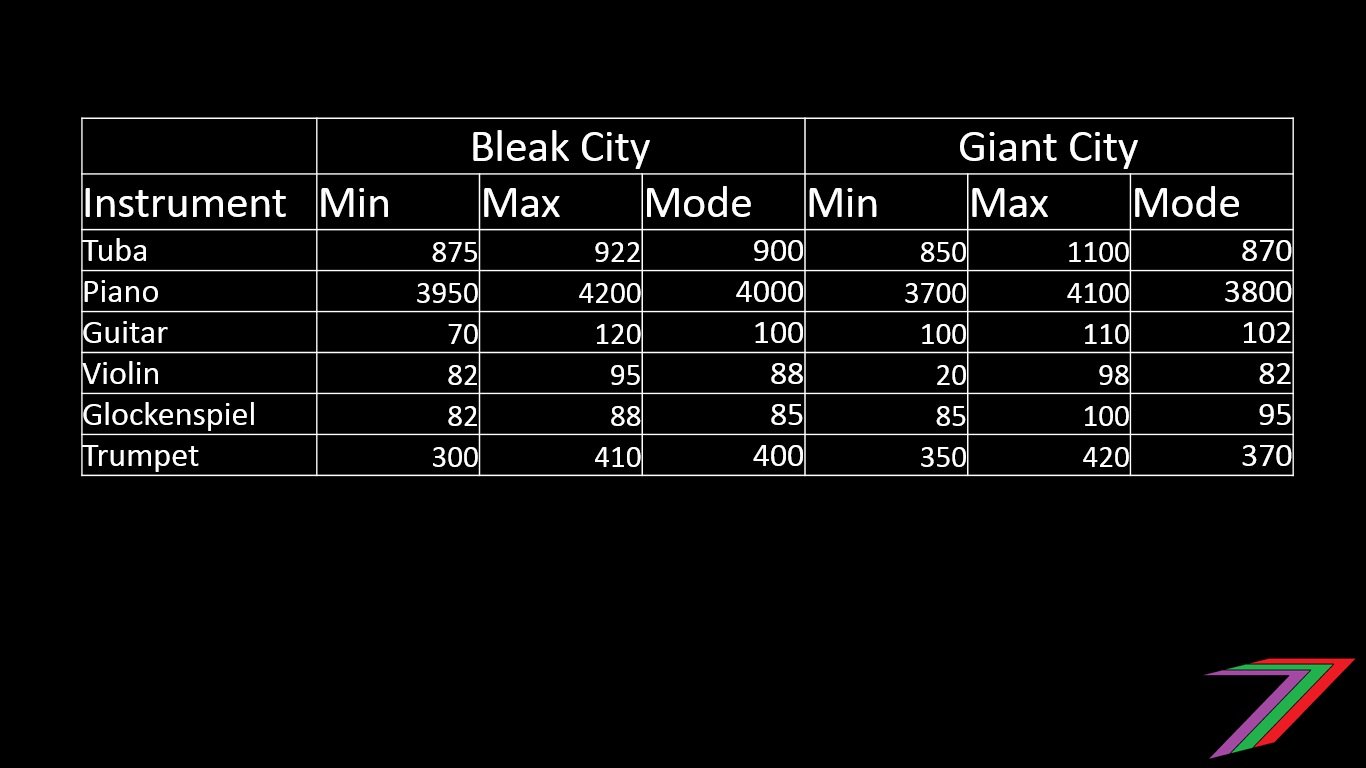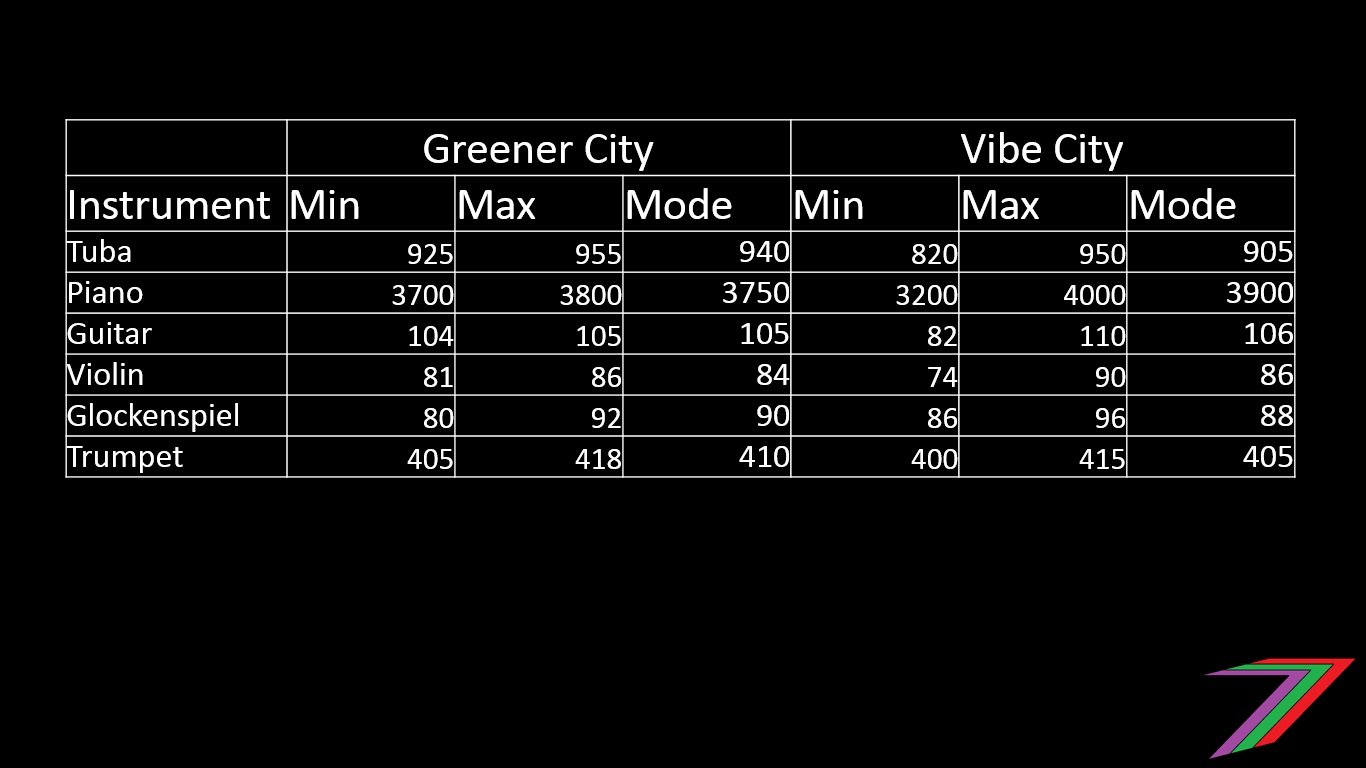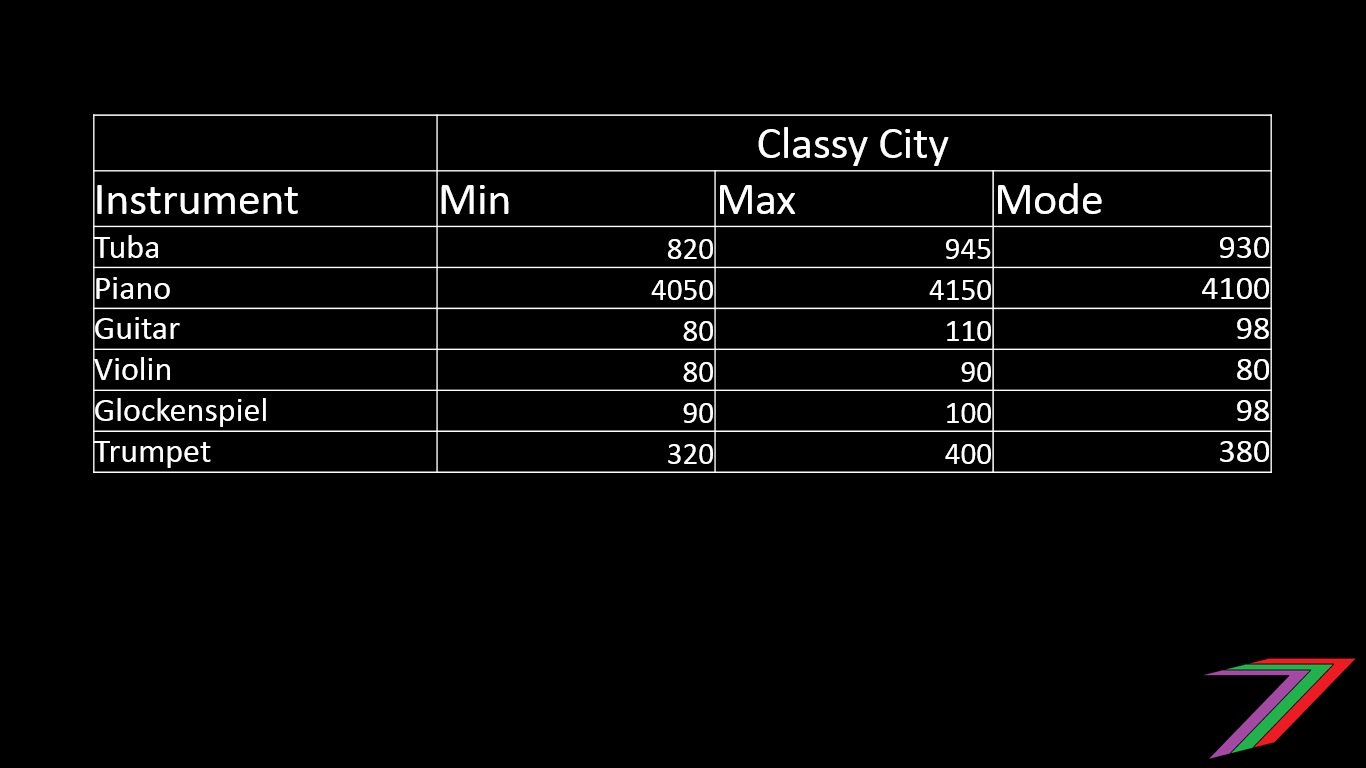 Responses to the contest will be made in the comments section of this post.
Prizes
The participant with the largest profit (highest amount of money at the end of the game) based on prices generated from the model will win 10 SBD and the participant with the second largest profit will win 5 SBD. If we have several people with the same profit figure, the winner will be the participant who entered first (commented) and second place will go to the participant who entered second. Sorry, no prizes for third place yet.
I will also give out 10 random upvotes to entries. Please take this as extra incentive to participate in this contest.
How to enter
All responses must be in the form of a single comment as shown below:
Buying
Name of City: Greener City
Instrument purchased: Piano
Amount spent on instrument: $10M
Selling
Name of City: Classy City
Cost of entry is just 1 upvote of this post. Participants are not required to give a 100% upvote. You can give a 100% if you like or as low as 1%, it's up to you. Each participant is only allowed one entry.
The closing date and time for this contest is 6PM USA Eastern Time 28/07/2018. Responses after this time will not be accepted. The answers will be provided in the results post along with the video of the generation of prices using the model.
I hope everyone has fun and enjoys this contest.
If you have any questions, feel free to ask in the comments section.
If you want to know more about the 'Buying and Selling Game' model you can watch a brief video, which is available in the link below. This video explains how the model operates.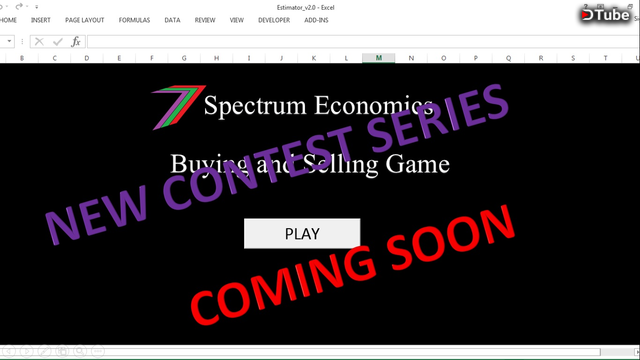 ---
Also, here is a link to the results post video for Contest #3. This will give you a better idea of how it all plays out.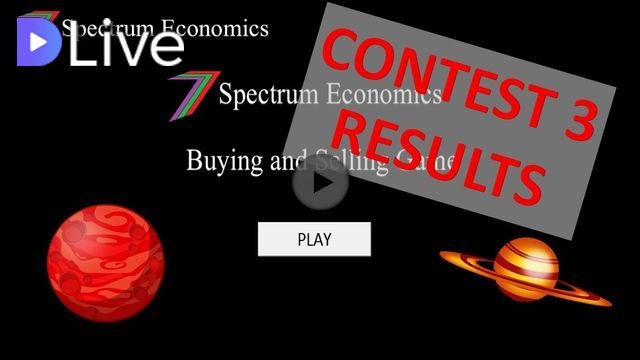 ---
I am sorry to close this series of contests. I will give this series another run when business starts to pick up. I may also bring back some of my other contests as well. I will put out a post a few days before I start another series just to give you guys a bit of notice.
I want to give all my followers and supporters of my contests a big thank you for your support and participation.