Good afternoon my friends and new contestants!! Welcome to NBA Preseason daily pick'em! This contest will run whenever there are enough games on tap but may morph to a more fantasy/draft kings type contest depending what you guys are interested in. Feel free to leave any suggestions here or in the results post each day.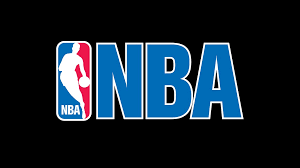 Rules for the contest
▪ Please upvote this post to participate to help boost the prize pool for the winner as well.
▪ I will post all the games on tap for today. Pick the outright winner of each game and list it below.
▪ Please also include 1 player competing tonight that you think will have the most combined Points, Rebounds and Assists. This player will be used in the event of a tie to determine a winner.
▪ Winner will receive 100% of the SBD this post makes, paid out when the lost pays out in 7 days. In the event the contest goes to a tiebreaker. The runner up (s) will receive 10% as well so they get something for making it to the tie breaker and the winner will take the remaining SBD.
▪ Picks are due by 7pm EST, this (Monday) evening.
Games on the schedule tonight:
Pacers v. Pistons
Grizzlies v. Hawks
76ers v. Celtics
Hornets v. Heat
Rockets v. Knicks
Magic v. Mavericks
Jazz v. Suns
Trail Blazers v. Kings
DON'T FORGET A TIE BREAKER!
A sample entry would look like this:
Wizards
Clippers
Spurs
Bulls
Knicks
Lakers
Tie Breaker - John Wall
Good luck and thanks for playing!!!