Hello Steem World,
I 100% bet you do have your own famous people you adore, right?
I'm positive that you have that idol you must see every day before starting your day, right?
Well, we all do!
In fact, having your own icon you adore each and every day indicates that you are a normal human being.
Do we need an icon for ourselves or not are entirely up to you. As for me, I definitely have my very own icon. Mine is Albert Einstein because he is freakin Genius.
Now that said, I want you to share with me, who is your favourite famous icon and why?

Rules are pretty simple
One person per one icon can participate.
Tell me why that is your favourite icon
Follow, Upvote, Resteem @robmojo
Post your answer in the comment area
Prizes
5 SBI will be distributed among 5 lucky winner for my favourite icon.
This contest will run for 2 days.
Let the game begin
Thank you, Terima Kasih, Kotohudan.

for visiting my page.
---
Who am I?
An Academician | A Director | An Entrepreneur | An App Developer | A Motivator | A TeamBuilder | A SuperDad
who came from a small island called North Borneo (now known as Sabah), Malaysia.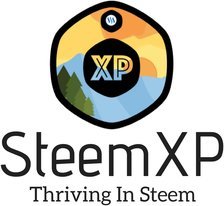 About Us

That's it! Let the game begin.