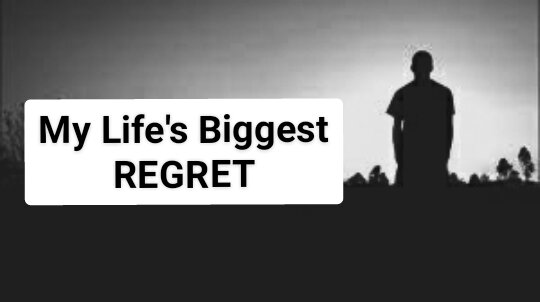 Hi friends:) Hi Steemit !!! It's been a while since I posted here. I just don't know what to post so here I am now having a contest.
In life, sometimes, we do things that is unsupposed to be done and not do things that must be done. With those practices, regrets then follow. We regret because we have done something wrong and have missed the opportunity to do something right.
So for this contest,I want you to share about something that you regret.
This would really help you in receiving advices from our fellow Steemians and you could also express yourself.
RULES:
Comment your life's biggest regret.
If you want to blog about this, put your links in the comment section below. (Better if you blog so that you can also earn rewards from your post)
The winner will be announced after this post payout.
Entries are valid before Post Payout
WINNER PRIZES
50% of this Author's Post payout will go to the Best Composition
The remaining 50% will be distributed to all the participants.
UPVOTE: so that the winner and the participants will receive more
RESTEEM: so that many can join this contest and they can aslo receive a reward
"Everyone here wins something.
No one loses."
All SBD rewards of this post will go to the winner(50%) and participants(50%)
That's all for this post guys!! Join now to this contest to express yourself and for the community to give you advices in order not to make something that you will regret doing.
Have a nice day everyone!! Have fun...