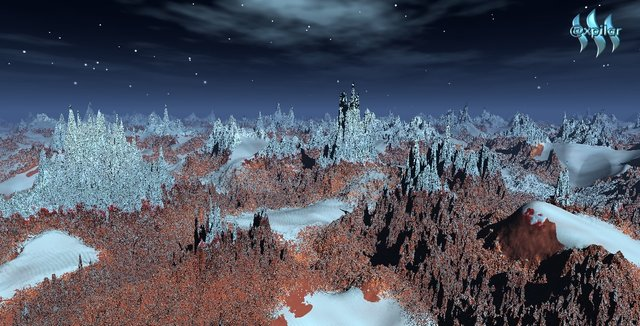 [Digital art made by @xpilar]
A beautiful distant planet, lost in a vast endless space ...
I sometimes see it in a dream.
Its bizarre peaks, like stalactites growing up, its hills and craters.
Perhaps on this planet the inhabitants remained?
And they observe the same distant stars in the boundless sky that we do?
Sometimes in my dreams this planet looks like a huge, enormous fantastic chocolate cake covered with icing-sugar and fancy sophisticated decorations. When I go deeper and deeper into sleep, I even begin to feel the aroma of this beautiful cake in my dream...)
P.S. Thanks @xpilar for your inspiring picture!